United Kingdom-December 08, 2022, 10:00 AM
Hydrogen technologies business unit invests in manufacturing execution system to meet increasing demand and drive growth
LONDON – December 8, 2022 – Infor®, the industry cloud company, today announced that Johnson Matthey has selected Infor MES manufacturing execution system to digitise manufacturing operations, boost efficiency and traceability, and underpin ambitious growth plans for its hydrogen technologies business unit. A global leader in sustainable technologies, Johnson Matthey will deploy Infor MES at its hydrogen fuel cell manufacturing facility in Swindon, UK.
Set to play a key role in the decarbonisation of mobility, hydrogen technologies are a strategic business for Johnson Matthey. Following years of research and development efforts, the business is now investing to strengthen its manufacturing capabilities to meet demand and drive growth.
Following a thorough assessment of the market and a competitive bid process, Johnson Matthey decided to invest in Infor MES to scale up its production of hydrogen fuel cells. By integrating machines and plant equipment with business systems, Infor MES will deliver real-time control over operations, supporting operators with every task they have to perform.
"We recognised the need to invest in functionally-rich systems to keep pace with the increasing demand for hydrogen fuel cells and electrolysers," comments Simon Jones, Johnson Matthey operations director of hydrogen technologies. "Infor MES will allow us to ramp up production to meet customer demand and fulfil our ambitious growth plans."
"We're delighted to be working with Johnson Matthey in such an innovative and exciting industry," comments Andrew Kinder, Infor SVP of industry and solution strategy. "The decarbonisation sector is fast moving with innovation at its very heart, so it requires solutions that can deliver real value quickly. Infor MES is perfectly placed to deliver this value, underpinning crucial digital transformation for our customers' manufacturing operations."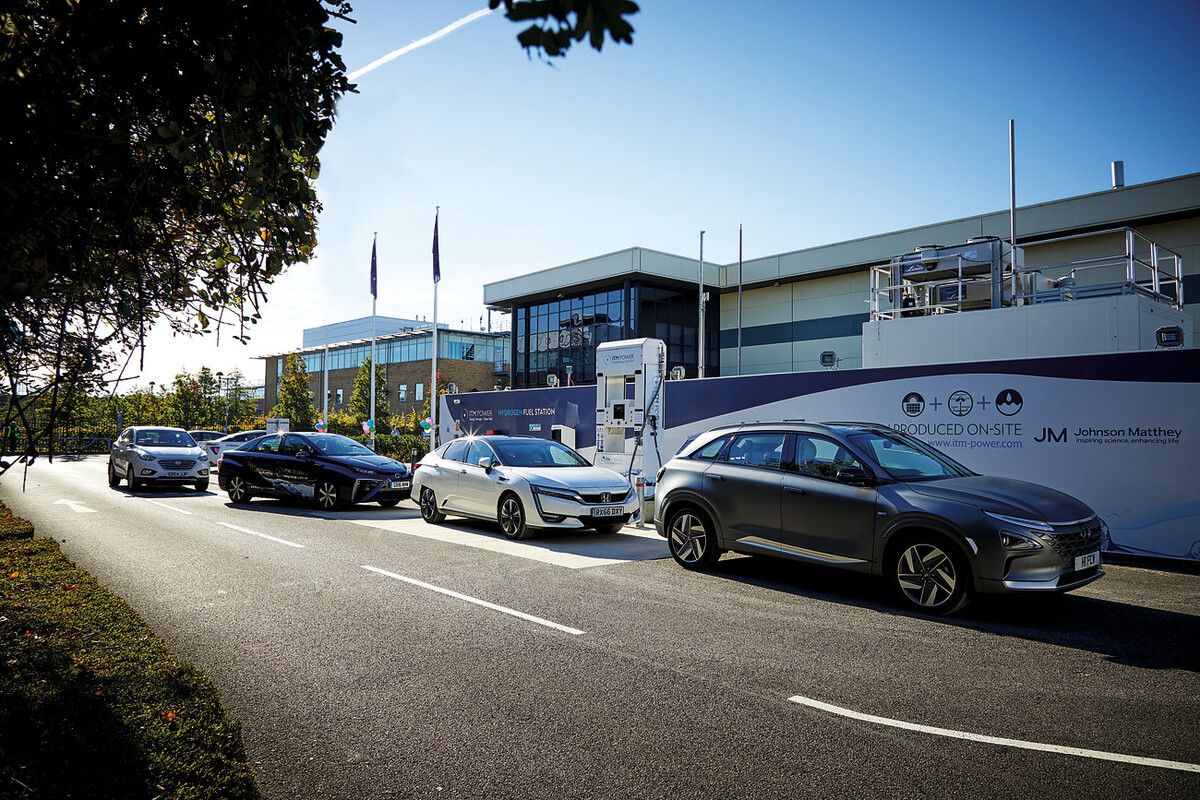 Hydrogen fuel cell cars at Johnson Matthey site in Swindon, UK.
About Johnson Matthey
Johnson Matthey is a global leader in sustainable technologies that enable a cleaner and healthier world. With over 200 years of sustained commitment to innovation and technological breakthroughs, we improve the performance, function and safety of our customers' products. Our science has a global impact in areas such as low-emission transport, energy, chemical processing and making the most efficient use of the planet's natural resources. Today, about 15,000 Johnson Matthey professionals collaborate with our network of customers and partners to make a real difference to the world around us. For more information, visit www.matthey.com.
# # #
Media contact
Richard Moore
Infor PR Manager, EMEA
+447976111243
Richard.Moore@infor.com