United States-May 07, 2020, 01:00 PM
Infor CloudSuite go-live helps Koch standardize, modernize and align processes for 130,000 workers worldwide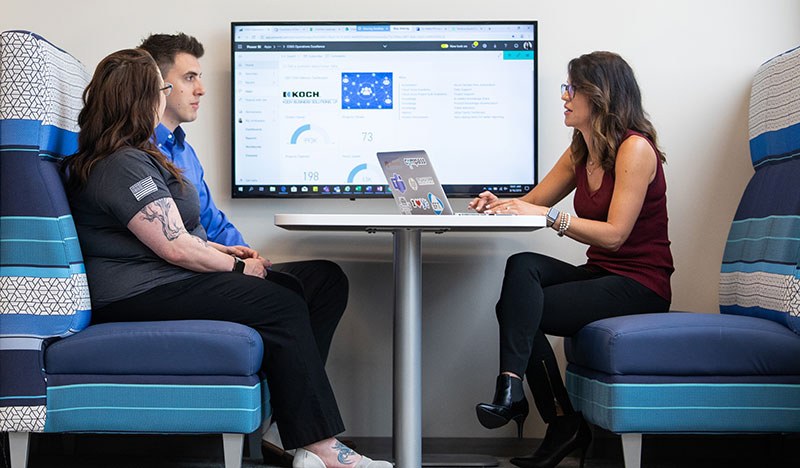 Before Koch Industries became Infor's parent company recently, the American multinational corporation chose Infor's HR solution to modernize its key human resources processes. In late 2019, through a partnership with Infor and Deloitte Consulting, Koch rolled out Infor's cloud-based HR applications to more 130,000 users in more than 70 countries and in eight languages.
The result is 13 Koch companies all operating on a common technology platform that helps them drive a consistent culture across the ecosystem, gain efficiency and improve the employee experience. Koch has eliminated previously siloed systems through consolidated reporting, more consistent processes, and increased visibility for employees and managers.
"The workforce continues to change at a rapid pace, and Koch recognized the need to invest in a modern technology platform that enables business transformation and drives greater value. We prioritized a cloud-based, global platform to transform how we deliver HR across the enterprise and to ultimately enhance the experience for our employees. We are extremely pleased with the implementation of the HR application, which is why we're moving on to the CloudSuite," said Walt Malone, Koch Industries vice president of human resources.
"Infor is a key component of our continued transformation across all Koch companies and part of more than $26 billion in technology-related investments in the past six years," Malone continued. "We partnered with Infor because its cloud-based technology makes our business more modern and efficient and provides our teams with greater insight and real-time data to make better decisions. We knew Infor would be a strong partner as we make this transition."
Infor CloudSuite HCM is a set of human capital management capabilities that enables a single, enterprise-wide system of record, empowers data-driven talent decisions, standardizes processes across subsidiaries, and supports increasing contingent workers in Koch's workforce. CloudSuite HCM was implemented alongside other Infor tools that will help boost HR efficiencies and allow teams to transition from tactical to value-added strategic work, aggregate vendors, and eliminate paper HR records and processes. Koch is able to optimize its workforce through better scheduling, reduce risk, manage global compliance programs, find and retain the right talent as workforce needs change and better develop talent through training tools. CloudSuite HCM provides seamless integration between dashboards, data discovery, and reporting, and allows teams to access information anywhere — online and offline on any device.
"Koch is one of the largest private companies in the world, with a massive workforce to support. It needed a technology partner that not only understood its vision, but could provide a digital platform that could globally grow and scale alongside them," said Stewart Applbaum, Infor executive vice president. "Employees are the heartbeat of a powerful organization and by providing teams with the tools, data, and analytics they need in real time, in the manner they want to receive them — such as greater mobile access — we can help teams function more effectively and efficiently."