Poland-May 11, 2023, 10:00 AM
Leading Polish manufacturer of innovative solutions for shaping comfortable office spaces and their acoustic arrangement will implement Infor M3 CloudSuite to support intensive business development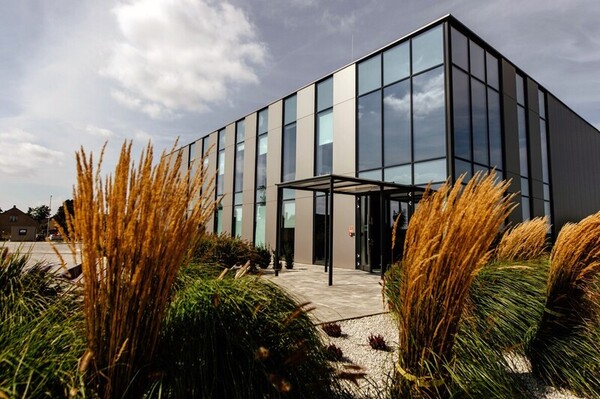 WARSAW, Poland – May 11, 2023 – Infor®, the industry cloud company, announced today that Mute — a leading manufacturer of acoustic solutions for office spaces — has chosen Infor M3 CloudSuite™. Infor's cloud ERP (enterprise resource planning) system will support the intensive development of the company, including its international expansion. Eighty users in Mute will also receive access to the Infor OS (operating services) cloud platform and the Infor Birst data analytics system. The solutions will be delivered in a multi-tenant cloud powered by Amazon Web Services (AWS). iPCC, a specialized, long-term Infor partner in Poland, is responsible for the implementation.


Mute designs and creates advanced solutions for acoustic comfort in office spaces. The company's portfolio includes acoustic booths, room-in-rooms, panels and acoustic lamps. All these solutions combine the highest acoustic performance with timeless design and natural materials. This approach brings desired results: Mute is currently in the phase of intensive development, and its products and their design are appreciated by users all over the world.

"To meet the growing demands of our customers as well as our internal needs for strengthening the company's position in Europe and foreign expansion in the Middle East and the United States, we began searching for a system that would comprehensively support our business," says Seweryn Data, IT director at Mute. "From the very beginning, it was clear that our extensive needs for standardization and development of business processes could only be met by a cloud-based software. Therefore, we needed ERP software that is prebuilt for our needs and can be extended with additional functionalities in as easy and quick a way as possible."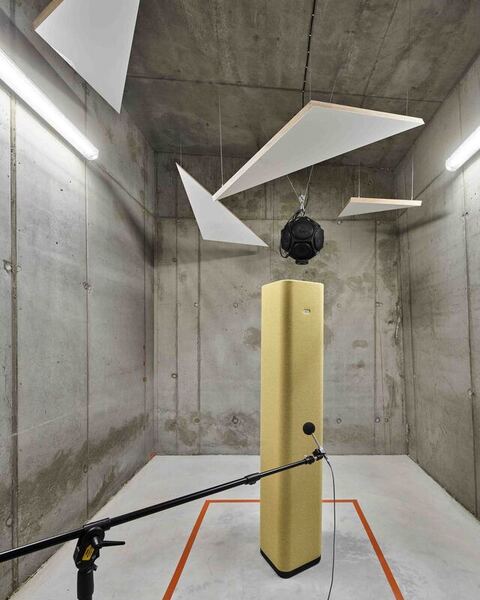 An analysis of solutions available on the market showed that all those needs are met by the industry-specialized Infor M3 CloudSuite™ system. It offers a set of complete tools and services to ensure the management of all business processes in a manufacturing company, as well as communication and integration between internal and external systems. The software works with the Infor OS platform providing horizontal technology services across all Infor systems and third-party solutions. The services are closely interconnected, as each brings cascading benefits to the others. This arrangement allows users to benefit from further innovations quickly and easily.

"Choosing the ERP system coincided with the introduction by Mute of the all-new room-in-room products enabling the formation of flexible and comfortable office spaces of the future. Infor's platform was chosen due to its digital support potential for critical business areas of our company, including ensuring the free flow of data on product parameters and customer orders, as well as the extensive expansion and integration possibilities it offers," Data explains.

In addition to Infor M3 CloudSuite and Infor OS, Mute employees will also gain access to Infor Birst, a cloud-native business intelligence (BI) and analytics platform. It enables, for example, personalization of reports and sharing data across the organization as well as information analysis supported by artificial intelligence and complete insight into business processes.

"The use of proven Infor solutions, offered for years in the software-as-a-service model, will allow Mute to gain advantage of time and low costs," explains Mariusz Siwek, channel director of Infor Poland. "Deployment of cloud ERP system is much faster than traditional, on-premises solutions and usually takes several months. In addition, Infor delivers not stand-alone systems, but complete multi-tenant cloud suites available in the enterprise application platforms (EAPs) model. Thanks to this, all key solutions are integrated with the core system, which is open to safe and quick integration with additional applications, even from external manufacturers. As a result, the company is ready for the challenges of the Industry 4.0 era."

"The Infor M3 CloudSuite implementation project at Mute is a very important and exciting one for iPCC. It combines the extensive experience of our consultants with the most modern Infor and AWS technology. We are going beyond ERP, also focusing on automating processes, using built-in tools for integration and customization, and improving the user experience with Infor's new rich solution interface. As part of the project, we will also implement Production Panels, our company's proprietary tool that facilitates the process of reporting and accounting for production at workstations for Infor M3 system users," says Wojciech Ratajczak, president of iPCC.

The implementation started in April and is expected to be live in January 2024.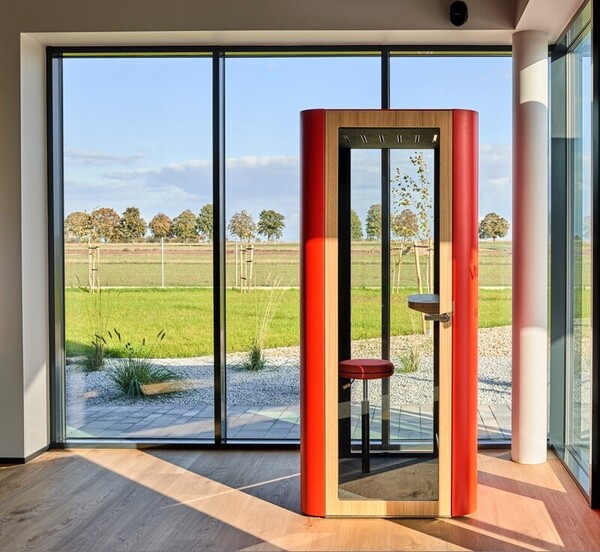 Photos courtesy of Mute

About Mute
Mute creates innovative solutions for shaping and organizing comfortable office spaces, including acoustic booths, room-in-room rooms, panels and acoustic lamps. The company cooperates with the best Polish designers. Production takes place in a modern factory in Brudzew, Poland, and all solutions are tested in our own acoustic laboratory. Thanks to this, Mute combines a timeless, minimalist design with the highest acoustic parameters. Products with the Mute logo are found in the headquarters of Netflix, Microsoft, Audi and many other companies. More information on www.mute.design.

About iPCC
iPCC is Infor's partner in Poland in the field of delivery and implementation of integrated Infor IT systems supporting enterprise management. The company's consultants have more than 15 years of experience and have completed over 300 projects in total, mostly related to the Infor M3 system, both in Poland and abroad. Implementation experience in the field of production and distribution also includes the use of innovative IT solutions and tools specific to a particular industry (this applies, among others, to the chemical and cosmetics, automotive, food & beverage and furniture industries). More information at www.i-pcc.pl.

# # #

Media contact:
Michał Borkowski
Omega Communication
mborkowski@communication.pl
+48 668 298 375