Scotland-February 01, 2021, 02:00 PM
Scottish housing association upgrades Infor SunSystems to drive efficiency and future capabilities

LONDON – Feb. 1, 2021 – Infor today announced that Viewpoint Housing Association has extended its investment in Infor SunSystems and upgraded as part of an ongoing programme to ensure the association delivers optimal value for money by achieving maximum efficiency. Hosted by Infor partner Kick ICT, the application will ensure Viewpoint is able to not only use the most up-to-date functionality but also benefit from faster, easier upgrades and integrations with existing third-party systems. As a hosted solution, it will also make fewer demands on Viewpoint's IT staff, who can now be redeployed to higher value tasks.
Learn more about Infor SunSystems
The upgraded version of Infor SunSystems also included the deployment of Infor Enterprise Performance Management (EPM) to help improve budget processes at Viewpoint. The upgrade will also help improve remote working by delivering tighter workflow approvals and stronger supplier security.
Learn more about Infor EPM
Alongside the upgrade, Kick ICT migrated Viewpoint's server environment and key applications, including Infor SunSystems, into its datacentre. This will provide a modern, secure and accessible hosting solution, enabling business continuity if physical office access is interrupted.
Viewpoint Housing Association is based in Edinburgh, Scotland, and operates three elder care homes and over 1,300 properties throughout Edinburgh, the Lothians and Fife. The finance team processes approximately 13,000 invoices per year across 75 suppliers.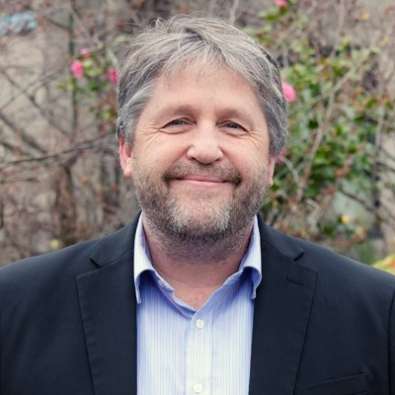 Mike Gibson, head of finance for Viewpoint, explains: "This upgrade has yielded an array of benefits. Not only can we be confident we are on the most up-to-date version of the software, but the new functionality has meant less time processing transactions and more time looking at what they tell us instead. We are better positioned to spot fraudulent activity and improve our governance as we now support a remote workforce. And looking to the future, we will be aiming for continuous improvement to reduce money and time spent on invoice processing, so the ability to add robotic process automation and AI is of real interest."
Tim Truesdale, Infor SunSystems product director, said: "The flexibility of cloud-enabled business software is now becoming a source of real competitive advantage, be it continually refined processes, improved security or a base for future capabilities. Combined with local delivery partners and our deep domain expertise in this sector, housing associations can realise both short-term process improvements and better positioning long term whether they choose cloud, hosted or on-premises deployment."
Paul Sutherland, head of Infor sales at Kick ICT, said: "Viewpoint was acutely aware of the need to upgrade its finance applications and to do so using modern, safe and secure hosting facilities. This project to both upgrade Infor SunSystems and migrate Viewpoint into our datacentre was undertaken throughout lockdown and completed via remote tools. We are very proud of the fact that — as a care provider to so many vulnerable people throughout Scotland — Viewpoint did not lose service at the care homes during this project."

About Kick ICT
Kick ICT, based in Glasgow, Scotland, are one of the UK's leading resellers of Infor software and applications, with further specialisms in Microsoft Dynamics and managed IT solutions. Building upon a 40-year legacy of Castle Computer Services and Talon Business Solutions, established in 1982 and 1995 respectively, it is an ambitious, growing business, committed to providing customers across the UK with outstanding IT solutions, service and support. For more information on Kick ICT's Infor solutions, please visit https://www.kickict.co.uk/products/infor-erp-finance/
# # #
Media contact
Richard Moore
Infor PR, EMEA
+447976111243
Richard.Moore@infor.com