Last mile agility, delivered.
The future is fast, agile, and automated. With Infor's latest product release, keeping pace becomes possible.
Infor product feature release highlights
Infor President & CTO, Soma Somasundaram, describes the latest product updates from Infor and what customers can expect.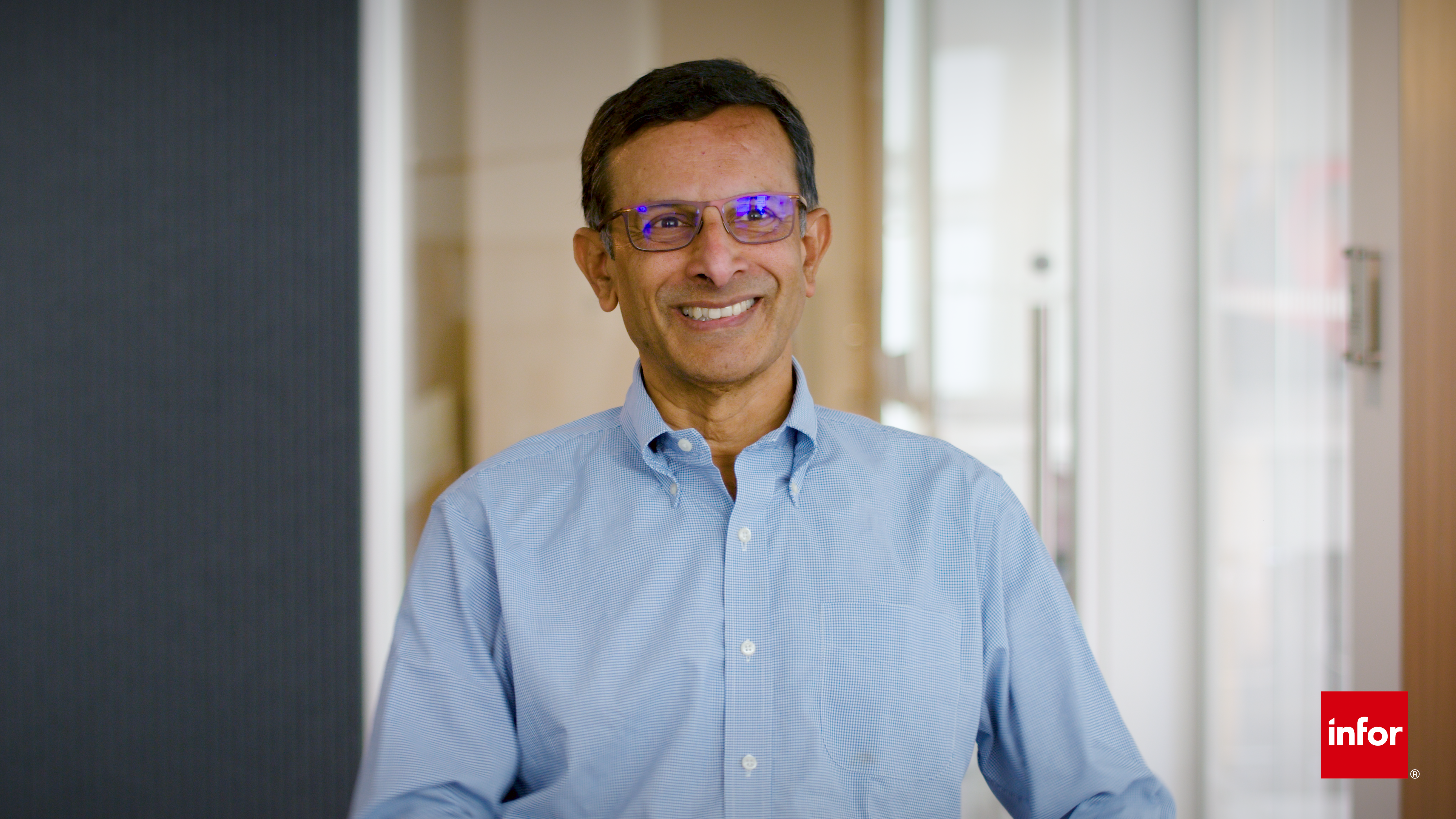 THE TECHNOLOGY
Accelerating innovation with digitally-enabled, industry-specific automation
With Infor Enterprise Automation, customers can innovate faster and optimize operations with industry-tailored solutions built for better business.
INDUSTRY SPECIFIC CLOUDSUITE UPDATES
Industry-specific solutions, built for better business.
More precise solutions unlock faster time to value. Infor CloudSuites deliver industry-specific insights, automate tasks, and give employees the time and space to innovate.
Innovation In Action
Nutreco sustainably feeds the future with the power of digital transformation
Powered by the latest in Infor® CloudSuite™ Food & Beverage technology, Nutreco is finding new ways to feed the future in an efficient, sustainable way.
NEW FEATURES
New & enhanced product features
From end-to-end automation to enhanced data connectivity, Infor's updated solutions empower customers to work faster and smarter.