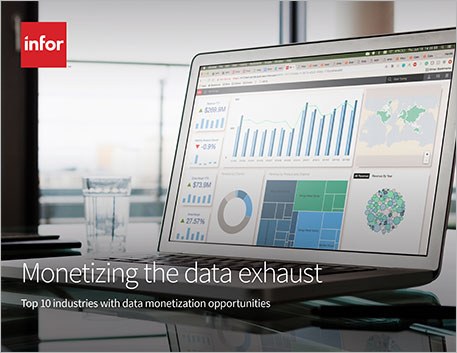 eBook
Monetizing the data exhaust
Overview
In this eBook, we look at the top ten industries that can monetize the value of their data. This is a collection of use cases that show examples of monetizable data, the value and beneficiaries of this data, and the business applications that can be created around it.
Please complete the form below
Fields with * are required.
By clicking "Submit" you agree that Infor will process your personal data provided in the above form for communicating with you as our potential or actual customer or a client as described in our Privacy Policy.
This site is protected by reCAPTCHA and the Google Privacy Policy and Terms of Service apply.