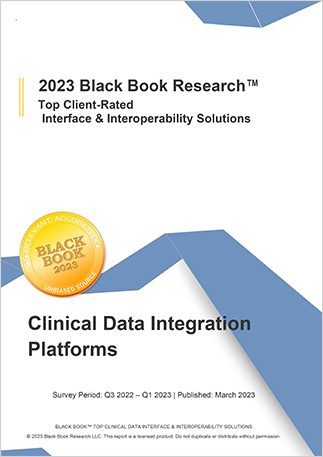 Analyst Report
The new 2023 Black Book Market Research report confirms Infor as leader for clinical data integration platforms
Overview
Infor's healthcare interoperability solution outperforms the competition leading once again 2023 Black Book Market Research survey of top clinical data integration platforms. Download the report to see why Infor is chosen top vendor in several categories, including strategic alignment of customer goals, innovation and optimization, client relationships and cultural fit, and more.
Please complete the form below
Fields with * are required.
By clicking "Submit" you agree that Infor will process your personal data provided in the above form for communicating with you as our potential or actual customer or a client as described in our Privacy Policy.
This site is protected by reCAPTCHA and the Google Privacy Policy and Terms of Service apply.