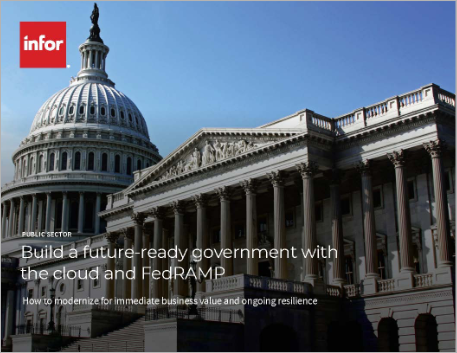 eBook
Build a future-ready government with the cloud and FedRAMP
Overview
As governments gear up to meet a surging need for services, some are accelerating their transition to the cloud to keep pace with demand. Learn how the right perspective on modernization builds three critical capabilities governments will need in an uncertain future.

Please complete the form below
Fields with * are required.
By clicking "Submit" you agree that Infor will process your personal data provided in the above form for communicating with you as our potential or actual customer or a client as described in our Privacy Policy.
This site is protected by reCAPTCHA and the Google Privacy Policy and Terms of Service apply.