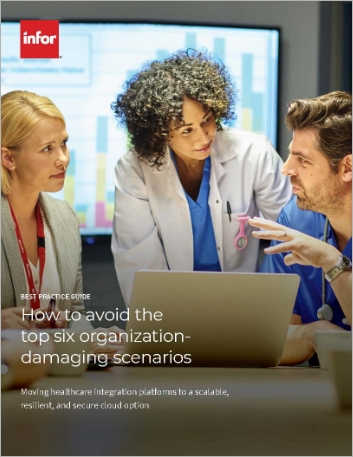 eBook
How to avoid the top six organization-damaging scenarios
Overview
By now, most individuals are familiar with cloud-based consumer and professional applications, yet healthcare organizations may still be hesitant to move critical applications, such as integration platforms, to the cloud. However, a mature, scalable, resilient, and secure cloud option is now available and can help your organization avoid six common organizational pitfalls. Read this best practice guide to learn more.

Please complete the form below
Fields with * are required.
By clicking "Submit" you agree that Infor will process your personal data provided in the above form for communicating with you as our potential or actual customer or a client as described in our Privacy Policy.
This site is protected by reCAPTCHA and the Google Privacy Policy and Terms of Service apply.