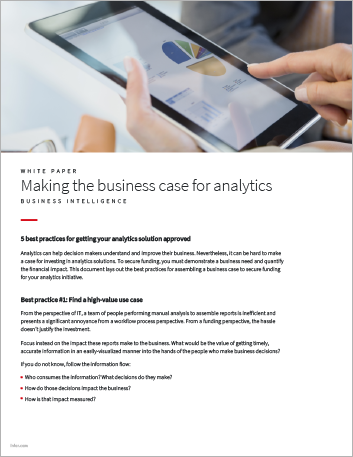 White Paper
Making the business case for analytics
Overview
Analytics can help decision makers understand and improve their business. Nevertheless, it can be hard to make a case for investing in analytics solutions. To secure funding, you must demonstrate a business need and quantify the financial impact. This document lays out the best practices for assembling a business case to secure funding for your analytics initiative across these components:
Business benefits
Total cost of ownership
Time to value
Please complete the form below
Fields with * are required.
By clicking "Submit" you agree that Infor will process your personal data provided in the above form for communicating with you as our potential or actual customer or a client as described in our Privacy Policy.
This site is protected by reCAPTCHA and the Google Privacy Policy and Terms of Service apply.