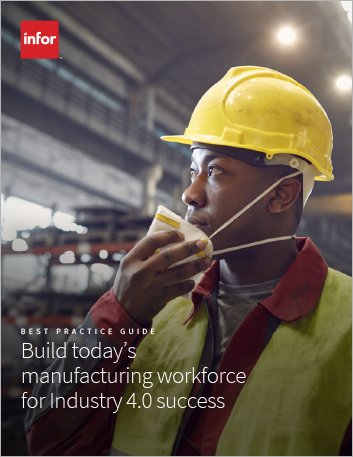 eBook
Build today's manufacturing workforce for Industry 4.0 success
Overview
A recent study on the manufacturing skills gap released by Deloitte and the Manufacturing Institute reveals that in manufacturing, the skills gap may leave an estimated 2.4 million positions unfilled between 2018 and 2028, with a potential economic impact of $2.5 trillion. In addition, a survey by PricewaterhouseCoopers and The Manufacturing Institute, manufacturers expect the transition to Industry 4.0 to accelerate in the coming years and 73% are planning to increase their investment in smart factory technology over the next year to keep pace. Manufacturers will only be able to capitalize on the opportunities available with Industry 4.0 if they have the workforce available to help. Download this best practice guide to get a closer look at the workforce challenges facing manufacturers today, and get some advice on how to address those challenges to achieve Industry 4.0 success.
Please complete the form below
Fields with * are required.
By clicking "Submit" you agree that Infor will process your personal data provided in the above form for communicating with you as our potential or actual customer or a client as described in our Privacy Policy.
This site is protected by reCAPTCHA and the Google Privacy Policy and Terms of Service apply.