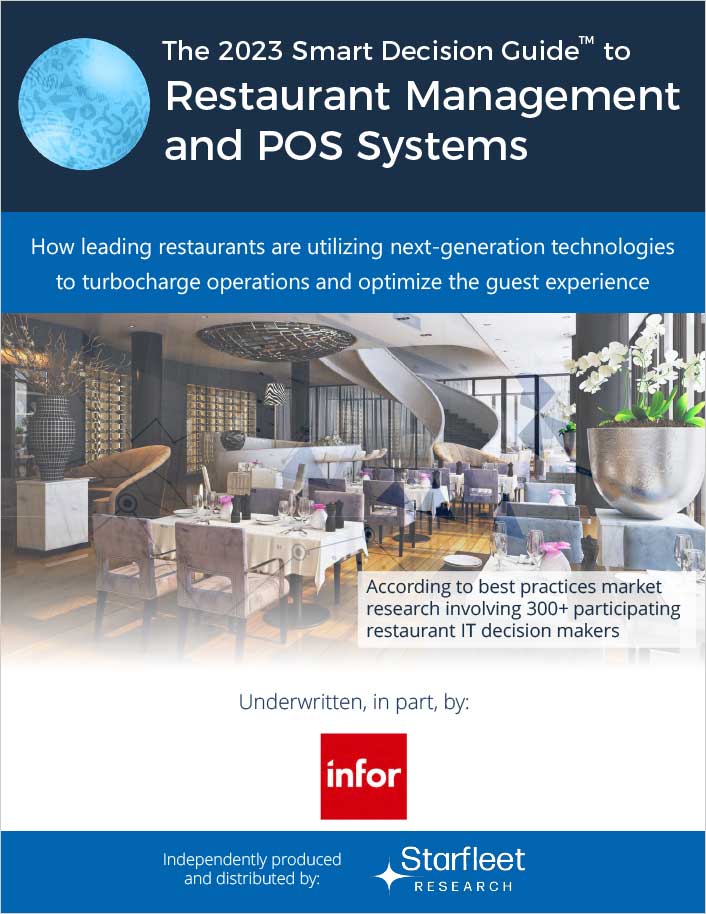 Executive Brief
How leading restaurants are utilizing next-generation technologies to turbocharge operations and optimize the guest experience
Overview
Discover the future of restaurant management with the "2023 Smart Decision Guide to Restaurant Management and POS Systems." Explore how top restaurants are harnessing cutting-edge technologies to supercharge their operations and enhance the guest experience. This comprehensive guide is your key to staying ahead in the competitive restaurant industry, offering invaluable insights to help you make informed decisions and elevate your establishment's success. Don't miss out on the opportunity to revolutionize your restaurant – get your copy today!
Please complete the form below
Fields with * are required.
By clicking "Submit" you agree that Infor will process your personal data provided in the above form for communicating with you as our potential or actual customer or a client as described in our Privacy Policy.
This site is protected by reCAPTCHA and the Google Privacy Policy and Terms of Service apply.