Unifying processes across the enterprise ecosystem
Proven integrations and automation that fuel experiences
A comprehensive set of components to securely connect disparate systems across the enterprise ecosystem.
Secure deployment
Simplified implementation of sustainable, trusted application-to-application integrations
Optimized execution & automation
Powering business workflows, extensibility, and API lifecycle management
Actionable insights
Facilitating robust data ingestion and extraction for AI and analytics
Seamless connectivity
Normalizing business processes into a unified user experience
We trust in Infor ION because it will allow information to flow smoothly between our applications, third-party applications, and analytics—in a secure environment.
More than 2,000+ prebuilt BPM solutions

Process exception handling

Order to cash

Procure to pay

Manufacturing process management

Escalation management

Advanced maintenance planning

Employee onboarding
Capabilities that meet enterprise needs
Uniform proxy layer
Single managed layer for your APIs on the internet
Security
Using industry standards for security such as Oauth2
Policy management
Enrich APIs without sacrificing value
API orchestration
Chain your APIs to expose new complex functionality
Process automation
Deliver systematic automation across a complex ecosystem
Hybrid integrations
Bridge local network to Infor or third-party clouds using APIs
Delivering productivity through innovative features
By removing everyday obstacles that can frustrate and distract, application integration and automation through Infor OS provides a foundation for continuous improvement—built with advanced technology that's accessible to all employees and is ready to evolve as industries evolve.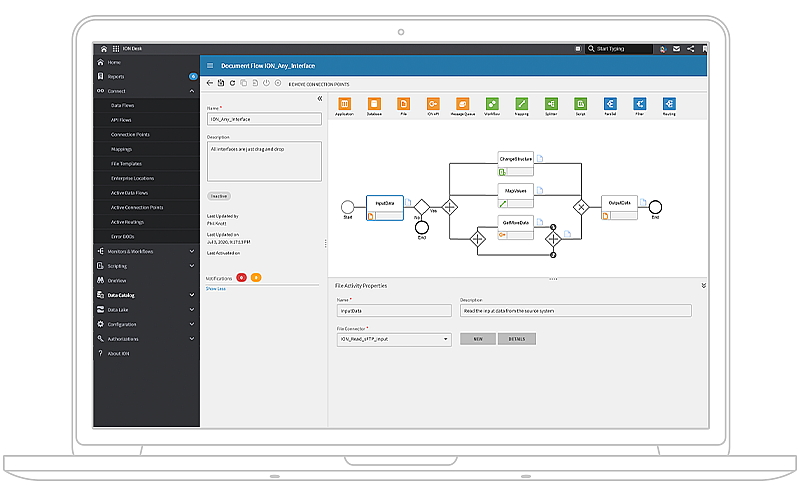 Technical tools optimized for business users
Integration connectors and business process modeling
Complete workflow automation
Extensibility engine for new functionality and experiences
Flexible scripting capabilities
Exhaustive monitoring and troubleshooting tools
Creating new automation for disconnected systems and processes
Combine information from disconnected systems
Enrich and augment existing business process
Reduce execution time and error rate
Manage from a single connected platform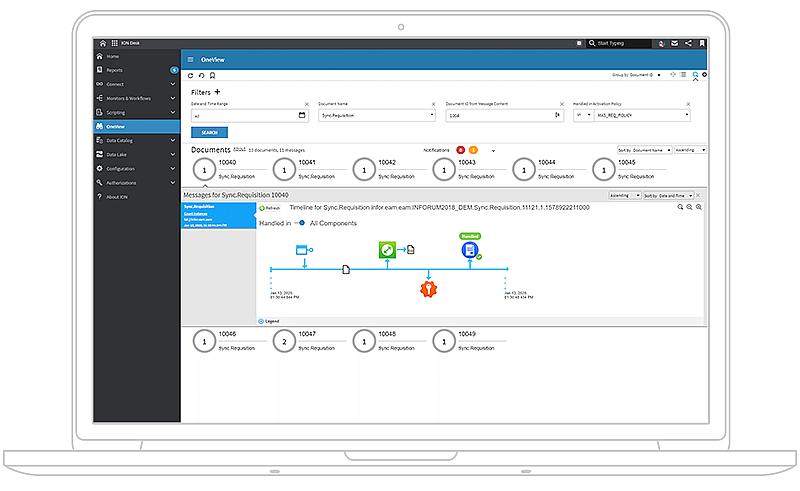 Monitoring and troubleshooting
Centralized access to history and lifecycle
Visual representation of process and status
Full versioning and auditing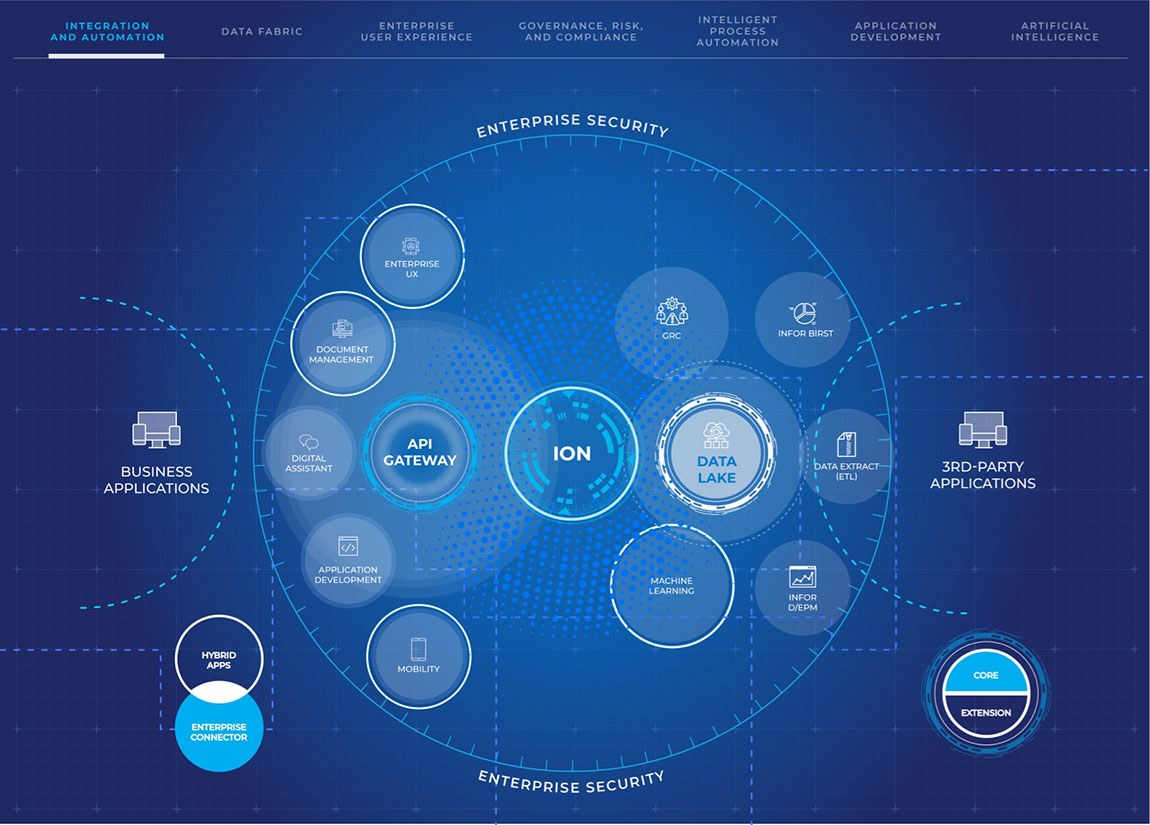 Paths to cloud value

Core-to-the-Cloud
Improve performance, boost ease of use, and give teams access to the latest capabilities

Edge-to-the-Cloud
Maximize collaboration and streamline user experience across strategic workflows

AI-to-the-Cloud
Enable holistic business insights and planning, aggregate enterprise-wide data, and break down silos
Let's Connect
Contact us and we'll have a Business Development Representative contact you within 24 business hours