August 13, 2021By Sam McFarlane

---
Release Highlights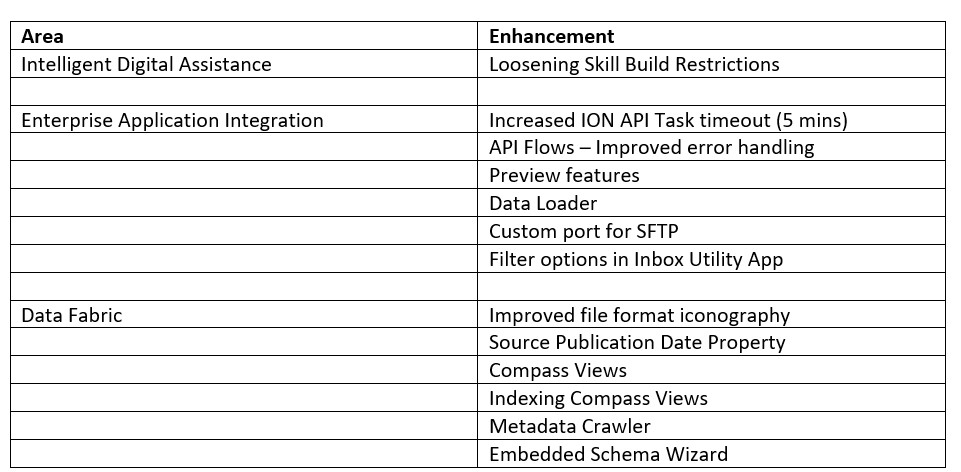 ---
Intelligent Digital Assistance
Loosening Skill Build Restrictions:

Allows skill builders more flexibility while waiting for skills to build. This includes creating, editing, deleting skills and requirement types.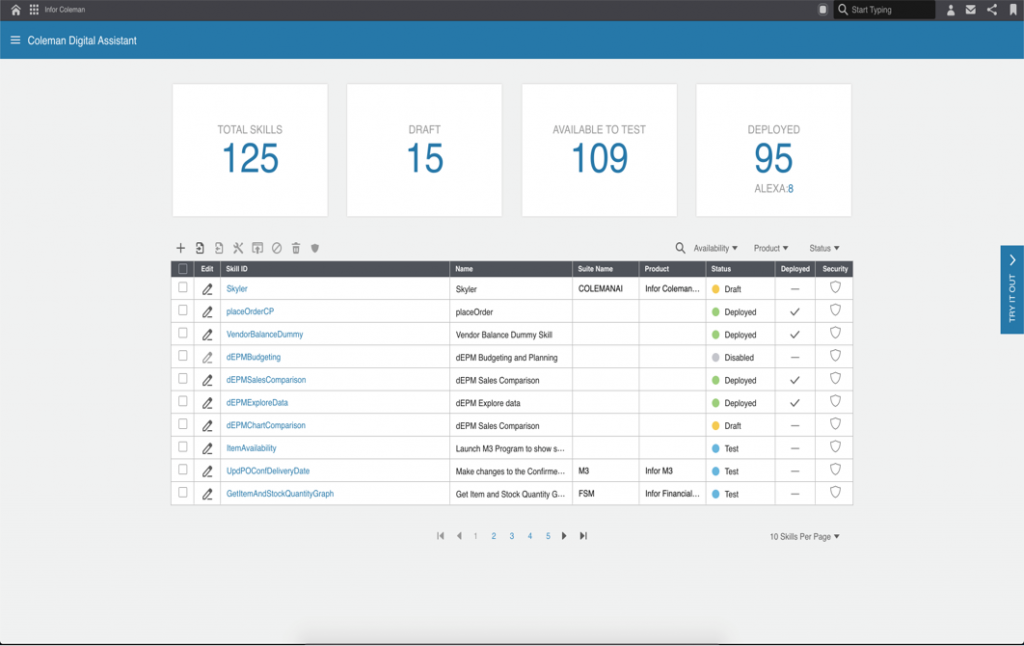 ---
Enterprise Application Integration
Increased ION API Task timeout (5 mins):

'IONAPI' task within API flow now have a timeout of 5 mins.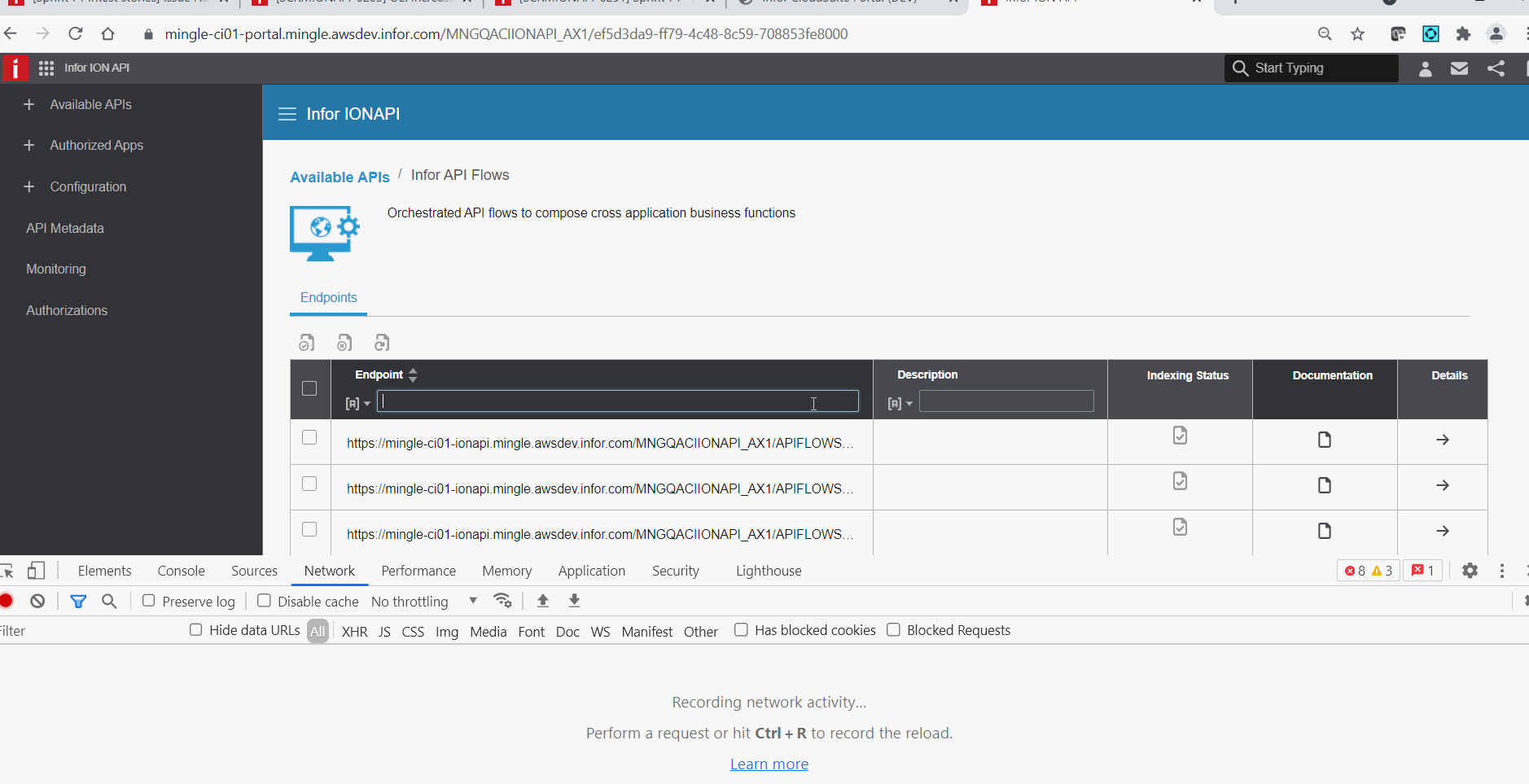 API Flows – Improved error handling:

Error handling related to handling higher payloads are improved in API Flows.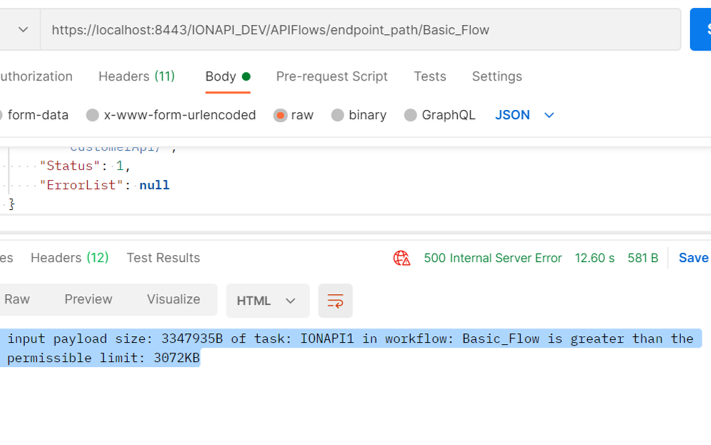 Preview Features:

Preview features are early releases for new functionality, where the solution may not be complete for all business cases. Switch a preview on to use it in production if the provided functionality is sufficient for your situation, or try it out in a development or test tenant.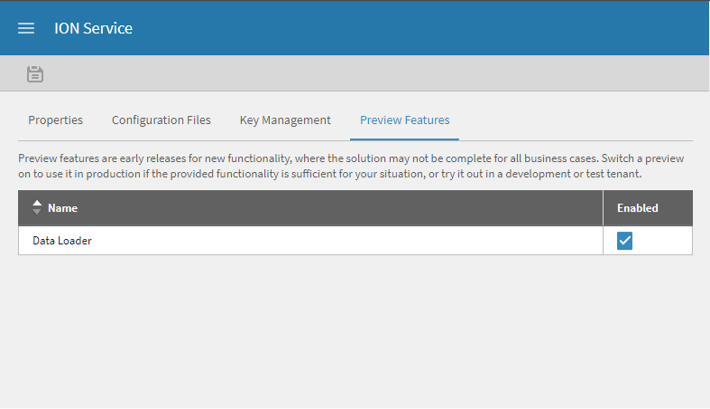 Data Loader:

The Data Loader is offering possibility to select many tables and upload all columns to Data Lake.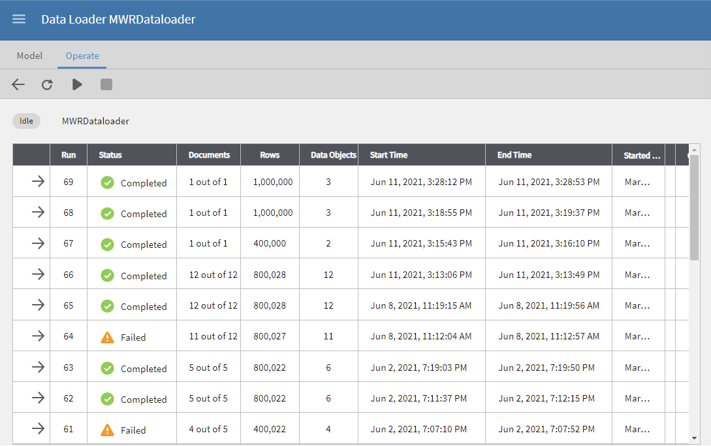 Custom Port for SFTP:

The default SFTP port number 22 can be changed to any port in range 1-65535.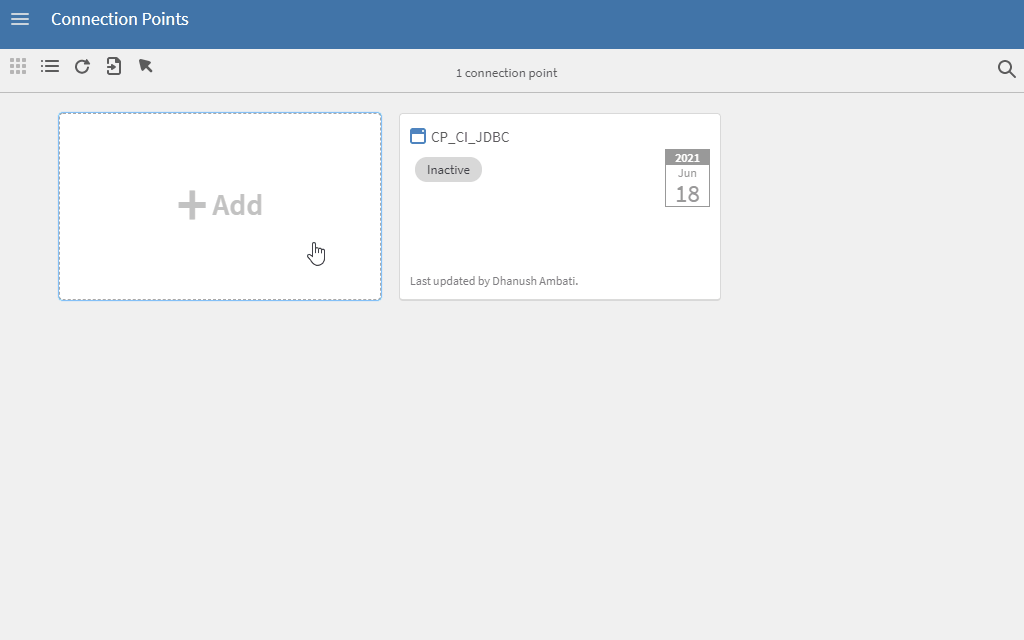 Filter Options in Inbox Utility App:

Select the filter icon in the Inbox utility app to apply filter criteria to the list of messages. The same filters as in the main Inbox application are applied.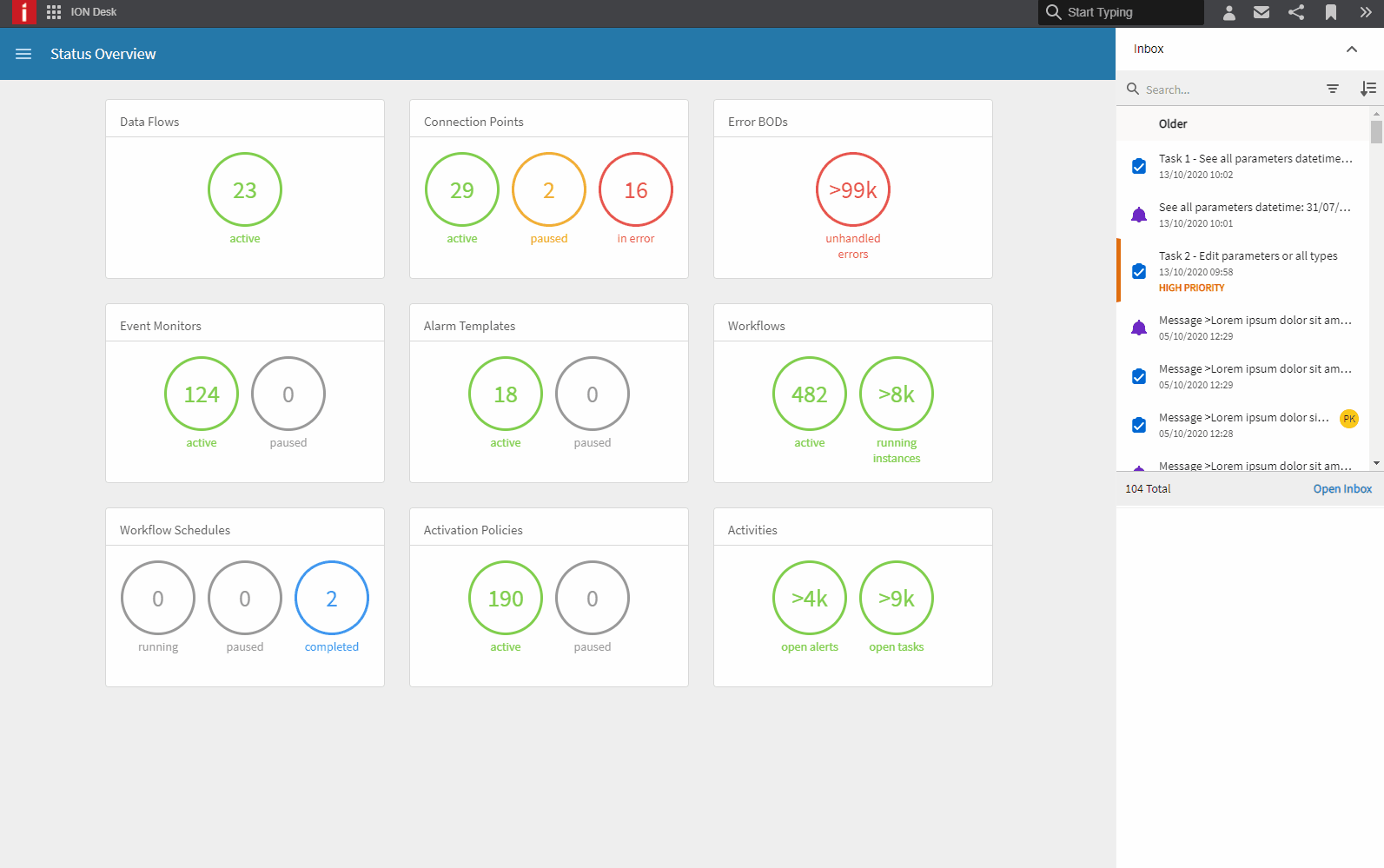 ---
Data Fabric
Improved file format iconography:

Relevant file format icons are displayed for recognized content when uploaded to the testing tab.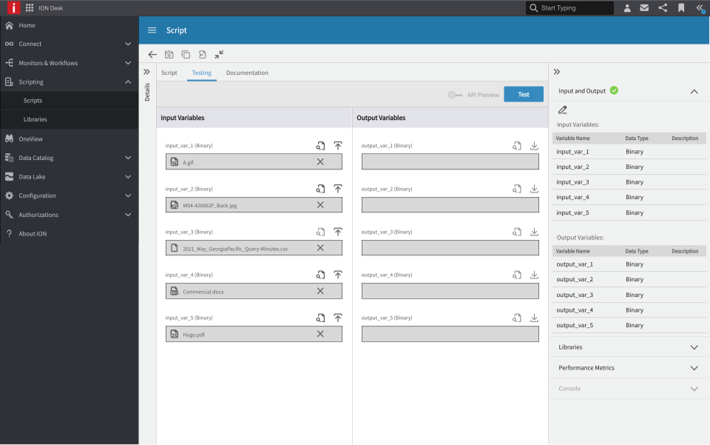 Source Publication Date Property:

Publishing applications are now able to provide a timestamp representing the time at which they published a data object to a transport interface.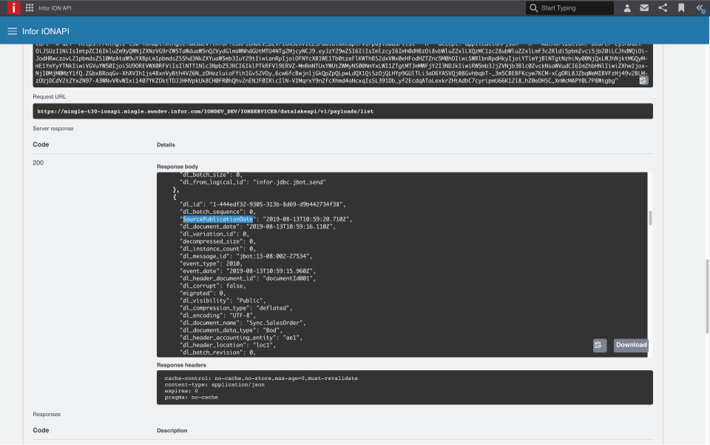 Compass Views:

Query developers can now create and query views within the Compass query platform.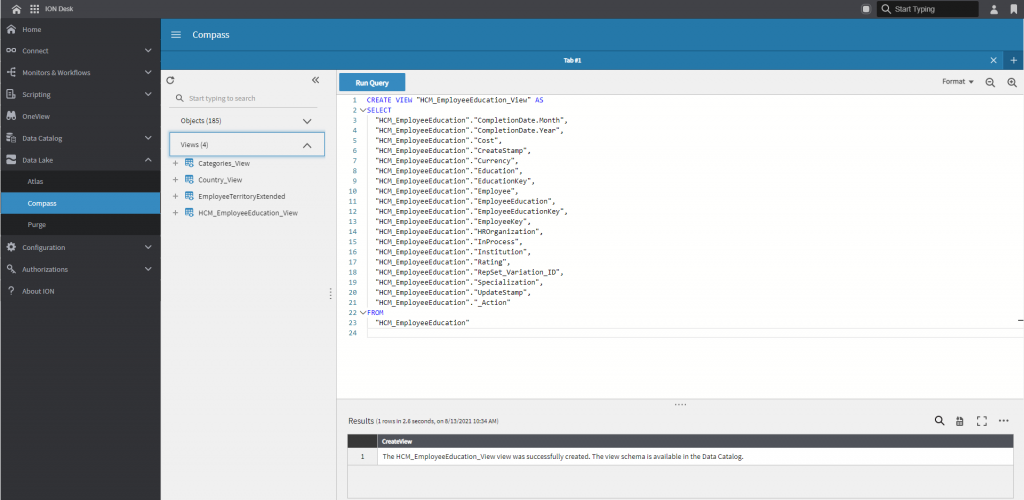 Indexing Compass Views:

Views created via the Compass query platform see their metadata registered within a new section of Data Catalog.
Metadata Crawler:

The Data Catalog Metadata Crawler can connect to database connection points and walk users through a step-by-step wizard to index database schemas for simplified registration.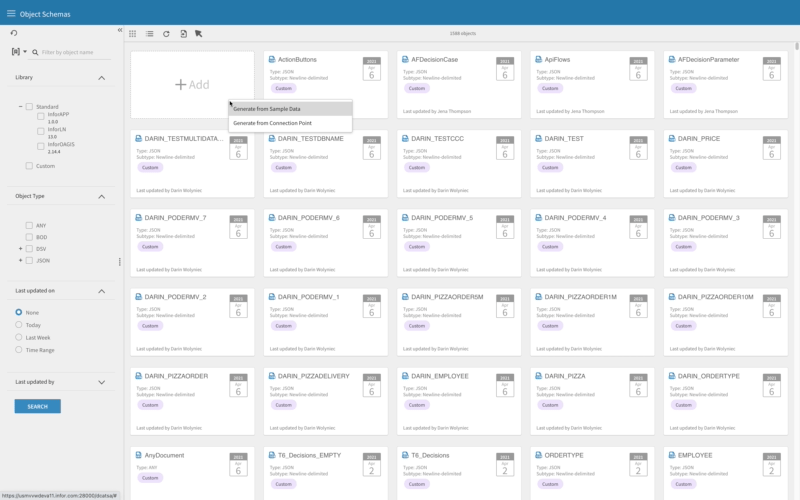 Embedded Schema Wizard:

Infor applications can now pass sample data objects and launch the schema generation wizard.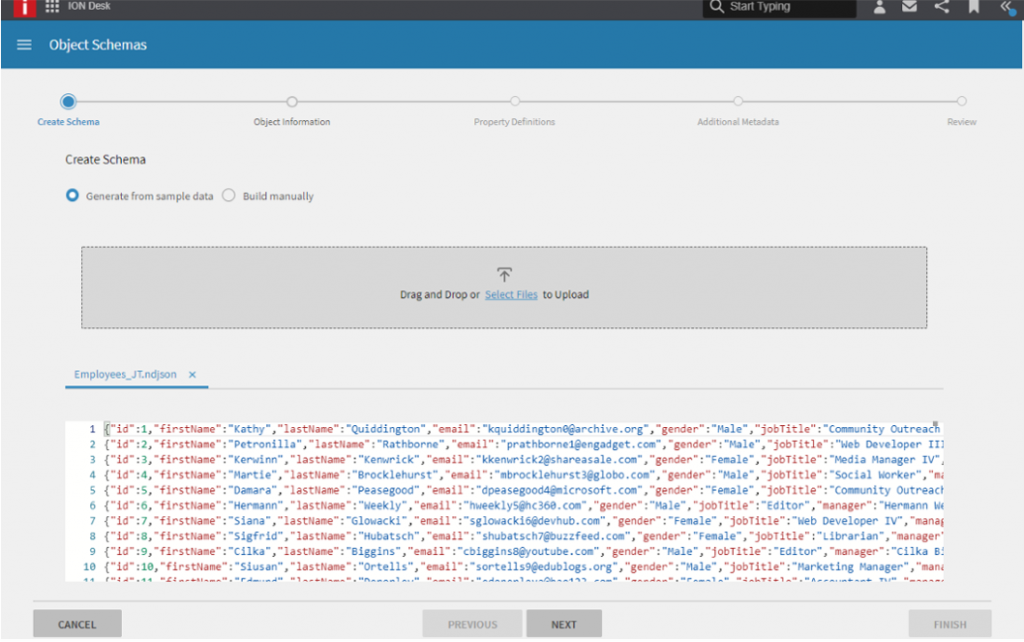 ---
A similar set of features will be available in the next on-premise release of Infor OS. A full list of new features, bugs fixed, and other documentation can be found on the Infor Support Portal. Learn more about Infor OS here or contact us anytime.
Don't see a feature you want? Log into the Infor Support Portal and click on Resources > Enhancement Requests. You can enter your own and vote for others.
For more information on product updates, please see the release training that is available to customers on Infor Campus.