March 5, 2020
Although Infor is a global company, striving for consistency, each regional office has its own challenges and attributes, largely shaped by the unique needs of regional customers. The individual efforts of personnel also shape the office's culture and team collaboration. Infor Poland has three women who have been instrumental in influencing the success of the regional office.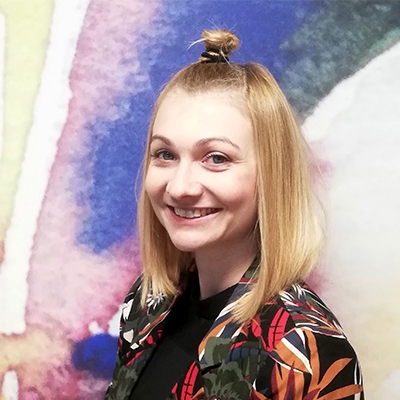 Martyna Gatner-Siemieniuch, Information Developer, Poland

Martyna is easy to spot in a crowd. She'll be the one explaining some complex theory to bystanders or organizing the group into committees. The Infor Poland office appreciates her unique blend of skills and talents—as do customers.
"Martyna loves explaining complex theories in plain language," wrote Hanna Witek, co-Women's Infor Network (WIN) coordinator for Poland. "She loves sharing her time and energy with others. And that's what captivates us. She is a good spirit among us all. She is a role model," wrote Hanna who nominated Martyna to be featured during Infor's celebration of International Women's Day.
As an information developer, Martyna gathers information and organizes content for a wide range of documentation projects, including Infor Pricing Science for Distribution and Infor Sales Intelligence for CRM. Currently, Martyna is planning, preparing and creating technical documentation for Infor d/EPM. It stands for "Infor Dynamic Enterprise Performance Management" and is an assembly of Business Intelligence platform and tools, Budgeting and Performance Management applications, and analytics. Infor d/EPM is included in nearly all Infor CloudSuites. Martyna's work requires working with various subject matter experts and conducting interviews worldwide. Then, she writes the content which empowers d/EPM users to leverage the solution to its fullest potential.
Martyna is part of a remote team which has members scattered from Prague to the UK and US. "At first, feeling like I was working alone was hard," she said. "I like feeling like part of a group, having colleagues to share lunch with. So I just started introducing myself to other team in the offices and asking if I could join with them. Now, I have several friends, in teams other than my own," she said.
Martyna expanded her network to include a regional technical writers association called MeetContentWRO which meets monthly to discuss common issues and share knowledge. "This has proven very helpful in my career. There are so few of us in my roll at Infor, that is hard to ask questions or learn. I found this group of peers helped fill that gap. And I can share the knowledge with my Infor colleagues. We all benefit from sharing knowledge," she said.
Always looking for ways to get involved, Martyna is also very active with the Infor community engagement programs, including a book drive to support a children's' charity, fundraising efforts for a children's hospice program, working for Habitat for Humanity in Poland, and supporting Brave Kids, an educational and artistic project for kids from different countries which enables them to teach and lead each other, encourage to exchange ideas, skills, and approaches.
"After I had my own children I realized how very lucky I am. I wanted to share some of my luck with others and help where I could," she said. Martyna's two sons are ages nine and six.
While its hard to imagine how she found the time, Martyna just completed a three-month course she held for colleagues teaching intermediate English skills. Seven people participated in the weekly courses. "It was very rewarding—being able to help colleagues improve their language skills."
Last week, Martyna was named Employee of the Quarter for the region.
Martyna will be sharing her insights about working in technology and supporting the Polish WIN chapter's International Women's Day program for employees by being on a panel discussion. "It's essential that we share with other women the benefits of a career in technology."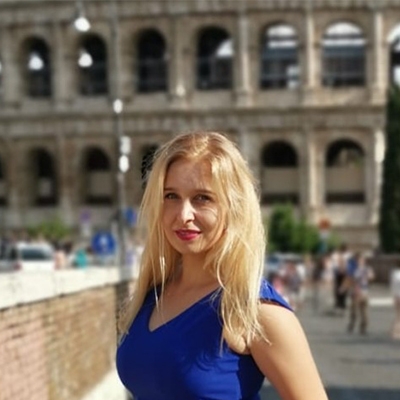 Blanka Trykowska, Senior Business Systems Analyst, Poland
Her colleagues think of Blanka Trykowska as an encyclopedia of knowledge. They can always count on her to have the answers to the most complicated and complex questions, they say.
Blanka's role has three parts: business analyst, PMP certified project manager, and product owner
In the Cloud department, she is the project manager for Data Retention and DSAR project. She also works with the Works Council and leads retrospective meetings for multi-tenant outages.
In close collaboration with the Infor legal team and HR, she is working on a solution to ensure the company is compliant with retention regulations. "This is project that has been very rewarding. I've been able to work on it from the ground up," Blanka said. "It's been challenging, but also a feeling of accomplishment. Working with the many team members has given me a chance to see how others will use the solution and benefit from it."
Despite a very busy work life, Blanka also plays a leading role in planning Infor community engagement projects for the office and supports the local WIN chapter activities. To help her colleagues, Blanka is teaching a project management training session in the Wroclaw Office, using PMI standards and some practical applications.
In her free time, Blanka reads and enjoys fitness activities, like jogging, cycling and swimming. She has even participated in a triathlon. "Fitness is now a major part of my life," she said. "It's amazing. I have transformed from someone who was happy to sit on the couch and chain-smoke, to someone who loves fitness—daily. I have seen so many benefits. It clears my head. I can focus. I think of creative ideas."
As an advocate of Infor's WIN program, Blanka is also happy to offer advice to colleagues—women and men. "Be yourself," she said. "Believe in yourself. Everything is possible. The borders and limitations are only in your mind."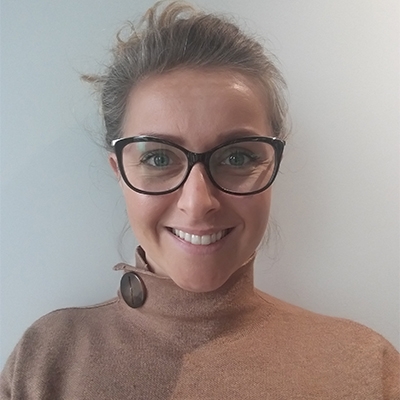 Hanna Witek, Cloud Managed Services, Poland
Hanna is a team leader and a service level manager responsible for contracts for the UK and Nordics region. Her colleagues comment that Hanna is an exceptional person, known for her exuberant nature and optimism. Reliability is also a strong attribute. In addition to our positive outlook, Hanna is also highly confident and committed to Infor, the products, and customers.
She also considers mentoring to be an important part of her role. In 2016 Hanna received the Employee of the Quarter award. She is the leader of the Infor Community Outreach program for the Poland office and was the initiator of the Women's Infor Network (WIN) program in Poland.
"People in Poland aren't always as open to discussing gender roles as they seem to be on other countries. Some are not convinced we need to make changes. Some women are quite shy about speaking up and standing up for their abilities," Hanna said. "I think this is changing, though. Women are starting to be more confident and are starting to be more comfortable exerting opinions. The WIN platform is exactly what we need to help us learn and share experiences."
"Hanna is a strong female leader I am proud to call my colleague and my mentor," said Maria Karampouli, professional services, in her nomination of Hanna.