May 22, 2023
The wait is over—your transformation to an exciting learning journey begins now!
With an improved user experience and superior personalized content, Infor U Campus provides an integrated learning solution to our customers and partners. A few benefits of Infor U Campus include:
Simplified navigation and searchability
Structured content by industry and learning paths
Optimal and engaging user experiences
Flexible, intuitive, and prescriptive feature functionality
On-the-go learning with tablet and mobile responsiveness
Listen to Danielle Campbell, SVP, Global Enablement & Education, discuss the transformation of your learning experience at Infor.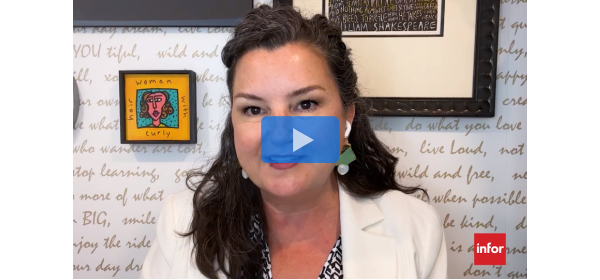 How to access Infor U Campus
Infor Campus users were migrated to Infor U Campus and received a system email with login credentials.
Go to Infor U Campus: https://education.infor.com/
Access via username and password:

Locate your "Thank you for registering for Infor U Campus!" email from Infor U Campus Notifications <noreply@tovutimail.com>
Enter the login credentials supplied in the email

Access via single sign-on (SSO):


Infor Partners: click "Sign in with Azure Active Directory" on the login page
Infor Customers: click "Sign in with ADFS" on the login page (you must have a Concierge account to use SSO)

Upon logging into the system for the first time, you will be asked to change your password
Need help?
For navigation and usage questions, please see the FAQ and Tutorials pages.
If you have any additional questions or did not receive the email with your login credentials, please email InforU.Support@infor.com.