November 11, 2020By Jerry Rankin
Infor is proud to sponsor a recent CHIME Policy webinar: Understanding & Executing on New Information Blocking and Interoperability Mandates.

The webinar's focus was twofold: To highlight the urgency of meeting the impending Information Blocking, Patient Access, and other requirements of the ONC and CMS Final Rules issued last spring, and to highlight the sensational progress of the industry through voluntary collaboration to streamline healthcare operations and interoperability leveraging FHIR APIs.
Mere days later, the ONC announced an Interim Final Rule pushing some deadlines back several months in recognition of the impact of the COVID 19 pandemic. For example, the Information Blocking compliance deadline was pushed from November 2, 2020, to April 5, 2021. CMS has also announced a relaxation of compliance deadlines.
But let's return to the webinar, featuring an all-star cast of panelists including Mari Savickis, VP of Public Policy at CHIME; Dr. Charles Jaffe, MD, Ph.D., CEO of HL7; and Dr. Viet Nguyen, MD, HL7 Board member and Technical Director of the Da Vinci Project.
What stood out during the discussion between the panelists is that regardless of the shifting federal regulatory requirements and deadlines, the industry is hard at work collaborating across previous boundaries to streamline healthcare and enable the rapid adoption of FHIR APIs to improve healthcare. Examples include:
The HL7 Da Vinci Project, addressing many use cases including Payer-Provider workflows such as prior authorization.
The CARIN Alliance, enabling consumer access to their healthcare record.
The HL7 VULCAN Project, addressing the needs of Clinical Research.
The HL7 GRAVITY Project, addressing the need to have interoperable data for SDOH.
These real-world examples, coupled with a strong nudge from Federal regulation, signal that we are in a new age of interoperability – the age of API driven FHIR based data liquidity.
On behalf of the Infor Cloverleaf team, we are pleased to support the CHIME organization's educational endeavors through sponsorship of webinars and events like this one, and proud to deliver a complete FHIR interoperability solution to our customers and the entire healthcare industry.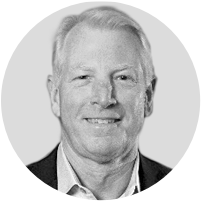 Jerry Rankin, Industry and Solution Strategy Director, Interoperability
Get more information on the ONC Final Rule.
Learn more about the Infor Cloverleaf Suite for clinical interoperability.