Optimize processes for Industry 4.0 success
eBooks
Optimize processes for Industry 4.0 success
It's time for manufacturers to take advantage of all the opportunities Industry 4.0 has in store. Robust real-time decision-making capabilities, AI-driven analytics, and end-to-end supply chain networks are just some of the modern technologies manufacturers can leverage with cloud-based enterprise software to gain a more productive, efficient, and profitable operating environment. Download the eBook, "Optimize processes for Industry 4.0 success," to find out more.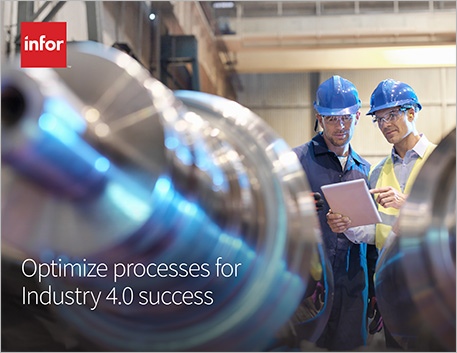 Please complete the form below
Fields with * are required.

Let's Connect
Contact us and we'll have a Business Development Representative contact you within 24 business hours