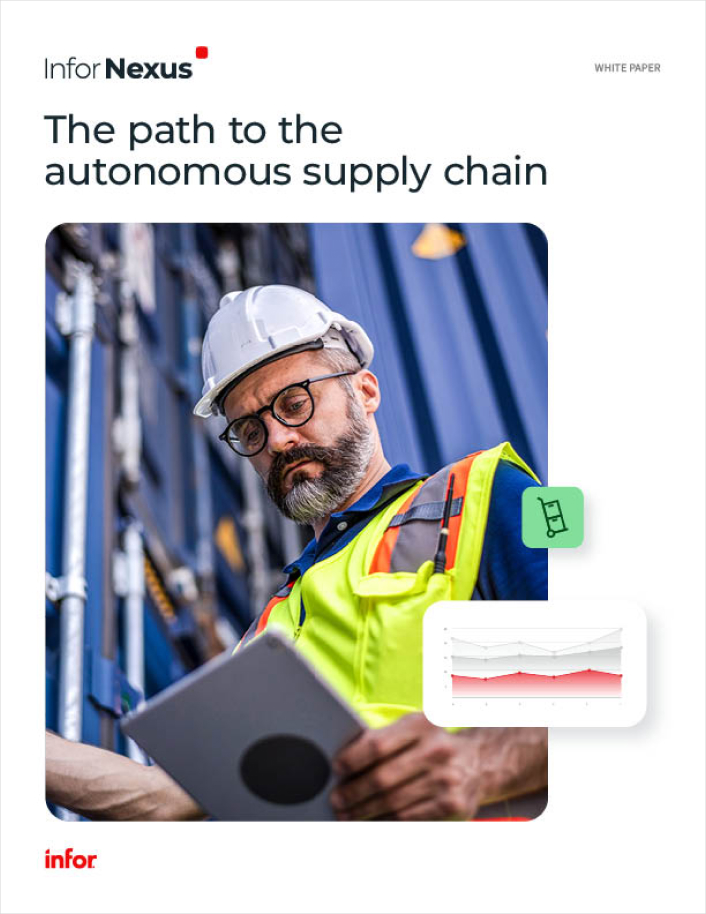 White Paper
The path to the autonomous supply chain
Overview
Automation across the supply chain begins with the digitization of processes and data in order to align department and create true visibility across the network. Read this white paper to see how, once all parties are aligned, businesses can utilize human expertise, machine learning, and artificial intelligence to transform towards a self-orchestrating supply chain.
Please complete the form below
Fields with * are required.
By clicking "Submit" you agree that Infor will process your personal data provided in the above form for communicating with you as our potential or actual customer or a client as described in our Privacy Policy.
This site is protected by reCAPTCHA and the Google Privacy Policy and Terms of Service apply.