Infor Robotic Process Automation
RPA automates repetitive tasks and empowers your team to focus on what they do best.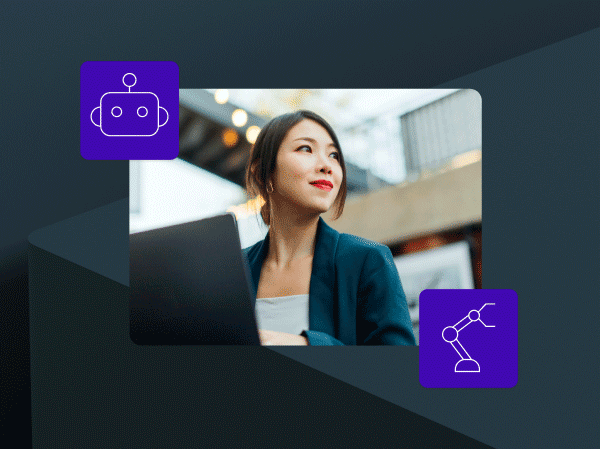 Making work more human with RPA
In the face of labor shortages and employee retirements, organizations increasingly use automation for digital transformation. It offers modern, efficient tools that free up employees for higher-value tasks, enhancing business performance.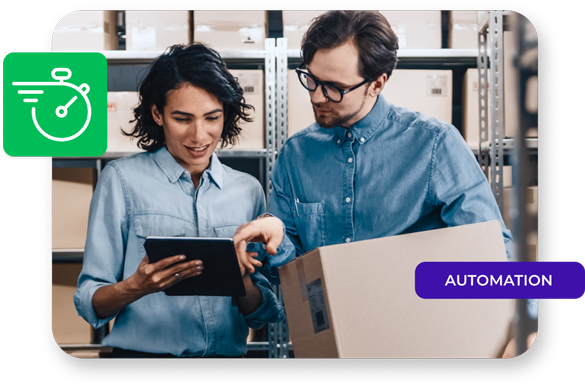 How does RPA Work?
Rise of the bots
Infor Robotic Process Automation (RPA) employs bots or virtual robots to automate labor-intensive, rule-based processes. Bots run 24X7 and execute tasks faster than humans across a variety of applications, content, and actions. These include websites, emails, documents, data entry, etc to support critical business needs such as compliance, bulk invoice creation, and more.
How will my business benefit from automation?
Grow a virtual workforce with ease
Infor RPA is a new integrated service that makes it easier to deploy bots within the enterprise. Remove the costs and risks that occur with day-to-day operations by constructing RPA flows using a codeless, drag-and-drop interface. For faster value realization, prebuilt RPA flows are also available for Infor CloudSuites
™.
---
Use fewer resources by engaging bots that are easy to manage, error-free
---
Faster execution of business processes anytime, anywhere with a virtual workforce
---
Free employees from tedious tasks so they can focus on high-value results
---
Reliably execute tasks on a schedule for consistent adherence to regulations
---
Convert paper-based documents and processes to automated processes centered around digital content
---
Bots can interact with legacy systems to enable a digital transformation journey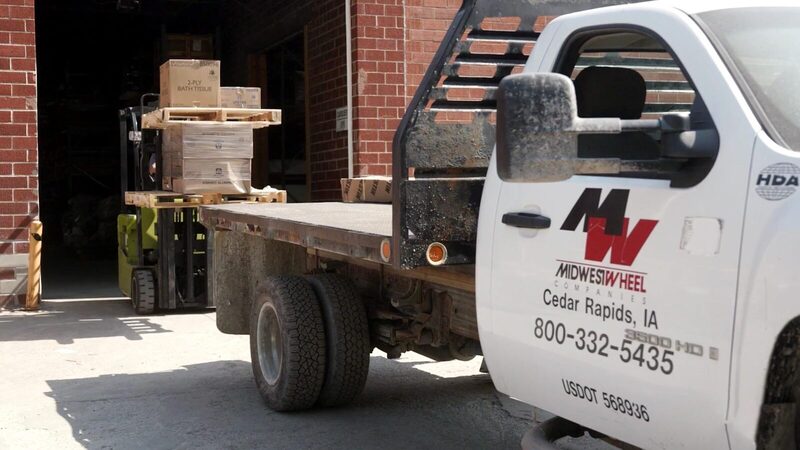 Customer Success
Midwest Wheel sees faster path to digitization with Infor RPA prebuilt content
Infor CloudSuite™ customers greatly benefit from prebuilt flow for rapid value realization.
See how Infor CloudSuite™ Distribution customer Midwest Wheel is achieving a faster path to digitization with prebuilt flow for picklist processing.
500
signed paper picklist documents processed daily in under 5 minutes
95%
faster customer service resolution
95%
employee productivity improvement
7
Value realization in less than 7 days
When to Use RPA
Ideal tasks for RPA
RPA transforms organizations with standardized and repetitive tasks such as documents processing, reconciliations, and interaction with legacy applications. See the top workflows Infor customers are currently automating with RPA.
---
Eliminate the need for manual input, reduce errors, and save valuable time
Improve data accuracy, enhance productivity, and free up employees to focus on more strategic activities
---
Accelerate the entire accounts payable workflow, from data capture and extraction to validation and payment processing
Increase efficiency through reduced processing time, minimize errors, and improve cash flow management
---
Free up valuable time previously spent verifying partners, vendors, employees, and other entities against sanctioned lists
Prevent errors and lower the risk of paying fines and penalties for non-compliance
---
Streamline the entire order management process, including order entry, validation, and fulfillment
Improve order accuracy by reducing manual touchpoints, enhance customer satisfaction, and optimize supply chain operations
---
Enhance the customer experience by reducing paperwork, eliminating errors, and expediting the onboarding process
Provide faster time-to-value for customers and deliver a seamless onboarding experience
---
Eliminate manual data entry efforts by digitizing paper documents into an online and indexed document repository
Reduce costs and risks of managing critical information previously stored in boxes or file cabinets