April 10, 2017
It took years of effort by the Infor development team. It won't be complete without continuing education and hands-on experience, for distribution customers and for Infor's own services team.


But for Kelly Squizzero, Infor's director of industry & solution strategy, the breakthrough moment at February's TUG Connects conference in Orlando, Florida was the realization that a deep transformation of the company's products, services, and culture has hit critical mass.


"We've gone through a major transformation over the last few years to put ourselves in a position to better serve our customers leveraging Infor's cloud environment," she says. "Development has come a long way throughout this process. Our consultants and our sales organization have gone through training to understand the value Infor's cloud provides our customers. We've reorganized

ourselves so that we have entire divisions of experts focused on the cloud."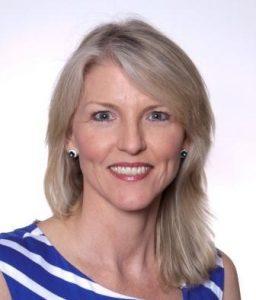 And at TUG Connects, the annual event hosted by TheUserGroup.org, Squizzero saw a light go on for distributors.


"They're saying, 'I think I get it now,'" she says. "But we have to keep educating customers about what we mean by extensibility, and the reality that they can have a no-mods strategy, whether it's on-premises or in the cloud."

A cloud development journey


Squizzero credits vice president Eric Ryerson with introducing the vision and the specific process changes that drove the transformation.


"He mandated all our developers work with the tech stack as part of the development environment," she recalls. The development team has so much to offer, and this forced them to consider leveraging the technology as they designed and developed new functionality and applications. Rather than adding lines of code to the ERP, they now consider the tech stack when addressing business requirements."


That was the starting point for an end-to-end redefinition of the development team's deliverables. "How we go about releasing new functionality is different, because now, they're publishing code on a monthly basis," Squizzero explains. "Our quality procedures have been evaluated and improved because everything is going to go in the cloud first."


It's been a lot of relentlessly hard work, but at TUG Connects, the effort was paying off.


"We're in a position where the product is delivered," she says. With the second release of Infor CloudSuite Distribution in February, "we've passed a major milestone in this journey. We've got this incredible product flooding the market, with new functionality in areas like EDI and document management that are critical to the business. And we have customers going live in a multi-tenant cloud environment. This is the real deal, and it all came together at TUG."

Doing the work that matters most


The greatest advantage with Infor CloudSuite Distribution is the opportunity for in-house IT groups to focus on the innovations that matter most to them.


"Let us worry about all the technology and infrastructure," Squizzero advises. "We're giving you the platform to support your ideas for new products or services, enabling you to develop whatever you need outside the core ERP. It means customers can think about how to differentiate their companies and know their technology isn't going to hold them back."


At TUG Connects, she adds, it was clear that many participants were looking at how to get from here to there, asking specific questions about their migration strategy to the cloud. Most significantly, the interest was coming from all ERP groups—from A+, to FACTS, to SX.e.


"Everyone is on the same journey," she says. "They want to be involved in the discussion. They're looking for a prescriptive approach. Working with our customers, we can identify functional gaps and business practices that need to be reviewed in order to make their migration to Infor CloudSuite Distribution as seamless as possible."

Click here for the latest on Infor CloudSuite Distribution