July 20, 2022
As always, HITEC proved to be one of the most important hospitality industry event dates on our calendar in 2022. The benefits of attending are many for us, not the least of which being the chance to see each other's faces along with those of our peers, customers, and some new people, too. Spread out as we are across the continent, and even across the globe, being together in one place proved to be a valuable time to reconnect.
As we have seen over the last year, the industry continues to move forward even as this new era continues to present new challenges to hotel businesses and their partners. With that said, what were some of the key insights, observations, and takeaways that HITEC 2022 helped to frame best? Here are a few points to consider.
Forward-thinking hotel organizations want to focus on the basics
Recent years have been a challenge, to say the least. But in many ways, many of themes at this year's show was all about bringing it all home again and rethinking what being in business really means. Focusing on the key areas that represent the central mission of the hospitality industry – ease, comfort, and welcome – in a new paradigm is center stage.
This is applied to processes and systems that support exemplary guest experiences, of course. But it also applies to how efficient operations must be to empowering great work from employees at every level – from technology support to intelligent revenue management, to guest-facing services that are in line with modern expectations.
Hotel businesses want to be ready for the next era
As much as these basics are a focal point, this year's show outlined the desire to recognize the industry's troublesome reliance on the status quo, too. This acknowledgement has been constructive in forwarding the discussion about how important it is to get rid of old ways of thinking. That includes silos with individual properties acting as their own data centers while relying on solutions that don't allow businesses to anticipate and adapt to what comes next.
The value of managing all company properties in more wholistic ways is an important theme and thread to follow. To do this, investment in solutions that help close the technology gap between old solutions and newer, more scalable ones is a worthy emphasis. Industry leaders seek to enable greater agility, acting quickly and intelligently when things change in disruptive ways. This becomes vital to profitability and, in some cases, to survival.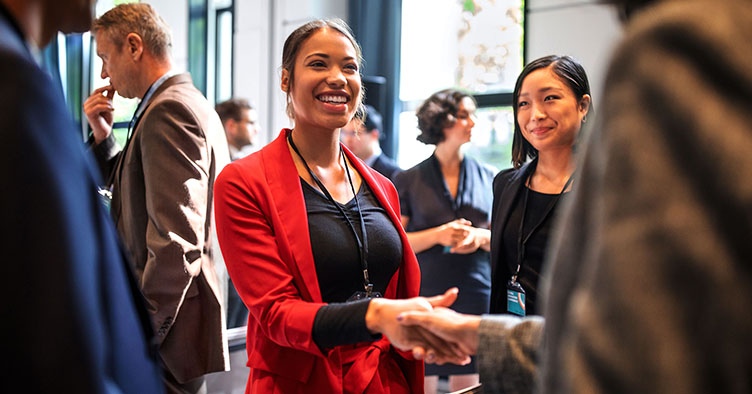 Consumer and guest expectations continue to be a moving target
Keeping up with guest expectations via current and emerging technology solutions has been an ongoing theme for every HITEC show, and for the hospitality industry all around. Sometimes, it's a tall order. But in certain respects, the core mission behind that effort remains the same; to recognize that guests want to feel a sense of control. They don't want to feel like the processes to get what they want are disconnected, unintuitive, or inconvenient. They want to be sure that they're getting the best return for their money.
Even if these principles are fixed, the means to achieve them are not. Mobile-friendly processes, robust guest profile information to enable greater personalization, inclusive and secure payment options are only three areas where industry leaders are investing to meet changing perceptions, levels of comfort, and as technology and consumer culture continue to inform each other.
The winners will be those that follow the data
This is another key theme that many HITEC shows have revealed over the years. It is not a startling revelation that with the rise in value of business data, comes the vital insight that businesses are wise to invest in figuring out how it should inform applicable strategy. More than ever, hotels need to know where they're winning, where to improve, and when to make a change.
The single source of truth to address these areas from aggregated data is essential. This is another facet of the emphasis on the basics touched on earlier, maybe. But it is the most foundational expression of that idea which defines what those basics really are. Constant questioning of who the ideal guest is, what they want, and how to efficiently deliver it is the engine for productive change. Secure, accurate, and complete business data is the fuel.
A learning process – together
The very nature of hospitality technology and the industry it impacts is a journey, and not a destination. HITEC 2022 provided us with a valuable stop along that journey – a part of a learning process that all attendees embarked upon together during the show and after it, too.
Making connections helps us gain new perspectives. Because like all attendees, we're looking to adapt our own ways of thinking and approaches to helping hotel and resorts unify their operations to serve superior guest experiences, make better sense of what their business data is telling them, and gain competitive traction and greater profitability to meet what the future will bring.
The journey continues!
***
To learn more about how Infor works with hotel and resort business to meet the evolving hospitality industry, you're invited to explore our hotels and resorts industry page.