November 18, 2021
Recently, the capacity for restaurants and food services organizations to adapt quickly to drastic changes was sorely tested. To move as a whole organization in one accord between one paradigm and another to continue to serve guests and thrive was key to success. It remains to be that. Achieving that mission centers around efficiently managing restaurant systems in a more centralized manner.
What are some essential areas where restaurant systems in the cloud help unite your locations and brands? In what ways does cloud-based restaurant software increase your capacity to adjust and adapt as the industry landscape shifts and changes? How does it impact the way your organization creates strategy and competitive momentum? Here's a selected list of 5 to consider.
1. Menu and pricing updates
Cloud technology enables restaurants and food services organizations to get a better sense of what the winners are when it comes to menu items. Being able to strategically roll out menus based on popularity and profitability based on organization-wide data is a decided advantage. This is in comparison to on-prem solutions that tend to silo locations and make comparative reporting more involved and less agile.
What's needed today is a better way for restaurant and food services location management, franchisees, and head offices to connect the dots to make changes as quickly and accurately as possible according to above-store analysis. Doing that helps promote greater profitability across the spectrum as quickly as is necessary in the areas of pricing, combos, specials, new items, and other essentials. The cloud enables that with timely, accurate, and simultaneous updates to help you optimize all factors that affect profitability.
2. Mobility integrations
Mobile-based ordering was a vital source of revenue for a spectrum of restaurant organizations over the past year, arguably more so than ever before. Even as we come out of a drastic disruption to how restaurants and food services engage with guests, the central concept of mobility being a primary revenue driver remains, with the market expected to reach $192 billion in 2025 compared to $126.91 billion today.
This is a part of a movement toward access to menus and ordering that grants guests with more control over the process to get what they want more easily from wherever they happen to be. All locations are brought into this equation by way of a central platform in the cloud. This empowers them, and strengthens the whole organization, too.
3. Item management for multiple brands and concepts
In the world of food services, a single item may appear under several menu items depending on the brand or concept. Yet, tracking those items is more efficient if it can be done in a common and centralized environment that assigns a single SKU to multiple public-facing item names. In doing that, tracking those items, related ingredients, and other vital factors becomes far easier to manage.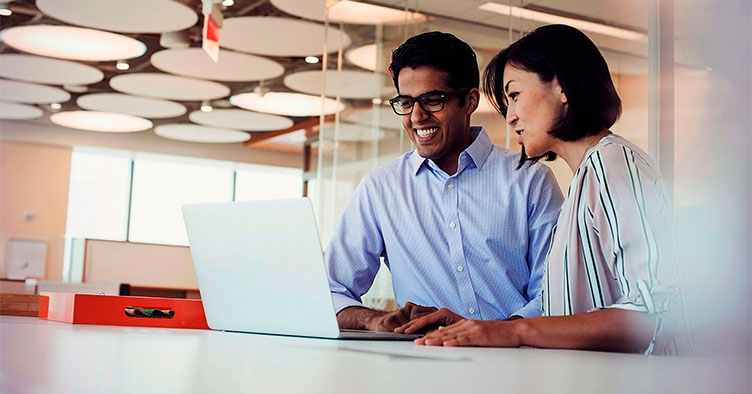 The cloud is designed to enable your teams to do that by its very nature. When you're enabled to see trends across a spectrum of brands and concepts in a single environment, item management is more efficient and more informative to cost-effectiveness for your whole organization.
4. Day-to-day comparative analytics reporting
By extension, analyzing business data of all kinds organization-wide is more straightforward in the cloud. A single technology platform that unifies solutions helps teams access the information they need in real time wherever they are to best determine performance and related strategy from a higher vantage point.
From there, your organization can better establish what the most realistic benchmarks and standards to judge growth and performance really are. Above-store reporting on a single platform adds to how adaptive your organization can be overall and in a crucial way when it's time to switch gears as needed.
5. Organization-wide software implementation and support
Managing a siloed technology structure based on on-prem servers can be a distraction to delivering a great guest experience. As such, many leading restaurant organizations are continuing digital transformation processes by partnering with SaaS providers to ensure the stability and effectiveness of technology solutions on their behalf.
The immediate advantage to this is a reduction in overhead and maintenance. Cloud and SaaS support has other implications, like deployment of new integrations that in-house IT staff no longer have to worry about. That allows your in-house technology teams more time on innovation in collaboration with technology partners to be more proactive in envisioning what the future will be for the industry and for your business.
Innovation and collaboration
Connecting with the right technology partners, especially in this era of transition, is top of mind for many organizations. The next step is making sure that your business finds a partner to help you transition into that new era who will be supportive for the long term. What's the best way to approach that?
We've authored a resource that touches on that subject, helping you to outline a framework by which to judge current partners as well as engage with new ones.
You can easily get your copy of that resource right here.