September 9, 2019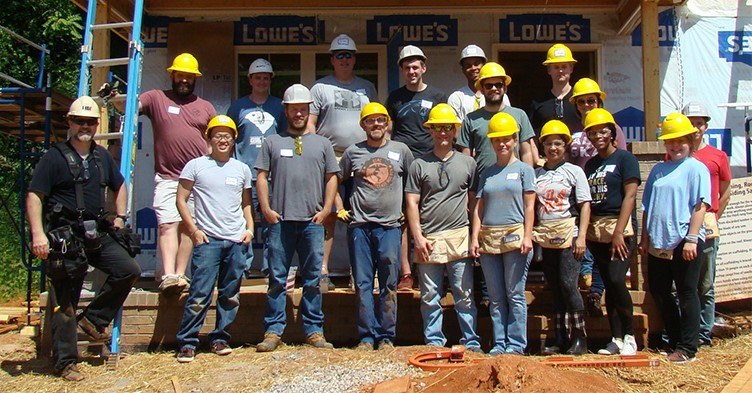 On Aug 23, close to 20 Infor volunteers got their hands dirty at our latest Habitat for Humanity build in Greenville, South Carolina. The crew worked on houses for two families, powering through a sweltering day to give back to their community and build camaraderie.
One subsection of the volunteers managed roof preparations on one home, laying down the underlayment and moving an entire pallet of shingles up on the roof so they would be in position for the next crew to apply them. Others were tasked with bending metal for exterior trim work, draft proofing interior spaces, and installing doors and trim.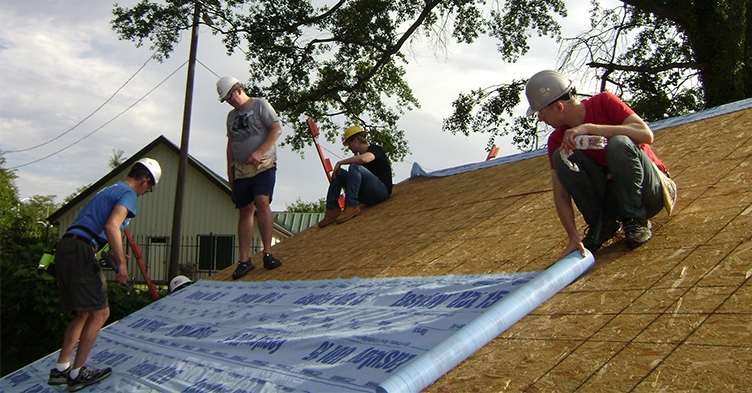 "In spite of the heat and humidity that tired us out, I believe everyone came away with a deep satisfaction that we had helped these families in their quest for a better housing opportunity," said Ed Schiffler, facilities/office manager.
Partnering with Habitat on home builds is one of our favorite ways to give back with a true sense of community—one of Infor's core values. Projects like these are great team-building experiences and an excellent way for us to pay it forward.
You can learn more about our corporate citizenship initiatives on our culture page.