March 20, 2018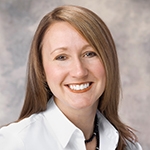 By Erica Doherty, Infor Healthcare Human Capital Management strategist

Generation Z is expected to make up 20% of the workforce by 2020 and will continue to grow. This demographic cohort, born in the mid-1990s to mid-2000s, will begin entering the workforce in sizable numbers over the next few years. While we've spent quite a bit of time learning to understand millennials, now it's time to switch gears and focus on a much different group. Many healthcare customers I meet say they are unprepared for Gen Z and need to learn more about them. Let's take a closer look.

What do we know about Gen Z?

Gen Z grew up with smartphones and free Wi-Fi, and is the only generation that has always known a truly connected world. A clear majority—92%—have some sort of digital footprint. In fact, schools spend time educating them about the impacts of those footprints.

Knight Marketing & Consulting Group notes that Gen Z watched their Gen X parents struggle tremendously during the Great Recession at the end of the 2000s. Some saw their parents lose jobs, houses, and retirement savings, so now the Gen Zers are looking for stability.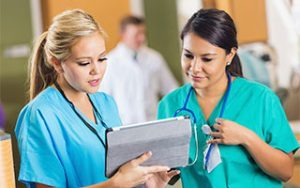 Here are a few more things to know about Gen Zers:
Their attention span is only 8 seconds—the lowest attention span of any of the generations. This is how their brains are acclimating to the digital environment. They typically access and view five devices simultaneously for information and to maintain contact with others.
They are the most ethnically diverse generation in US history. According to Gen Z guru David Stillman, 77% of them believe a company's level of diversity affects their decision regarding where to work.
A third watch online videos each day, and learn through YouTube.
They rely on a variety of less-traditional media for news, such as Twitter.
They want their jobs and the companies they work for to affect the world in a positive way. Stillman also says 6% of them say a company's impact on society affects their decision to work there.
6% say a company's technological sophistication would impact their decision to work there.
Business News Daily notes, "This generation also seems to be backing away from the job-hopping precedent set by millennials, as survey respondents expect to work for an average of four companies throughout their lifetimes." This may have to do with what they saw their Gen X parents go through during the recession.
Preparing for Gen Z

Gen Z workers are going to be instrumental in moving organizations from a physical to a digital world. The challenge will be to integrate them into a workforce that has four other generations.

Here are a few ideas to consider:
Create active social media platforms, and a strong online presence with a modern, up-to-date website. Have a digital "pulse," or Gen Z likely will not consider you.
Offer remote work opportunities. There is an expectation of this from Gen Z, and various studies say up to 50% of the entire workforce will be remote by 2020.
Use cutting-edge technology that is easy to use, intuitive, and smart for day-to-day tasks, since this is part of the criteria Gen Z workers will use when deciding which company to work for. Start with human capital management (HCM) technology, since that is the first contact applicants will have with your organization before they become employees.
Personalize the employee experience. Gen Z workers want a customized experience, including suggestions on everything from music play mixes to movie choices, and they want the same experience at work.
Create situations where Z workers have the potential for multiple roles in one place of employment.
I'm confident Infor can help organizations meet the demands of Gen Z. For example, we offer intuitive and easy-to-use HCM technology as the first line of contact with candidates. We also support an organization's entire back office with our Infor CloudSuite ERP. In addition, Infor Talent Science provides managers with fast and accurate insights into candidate characteristics by creating employee behavioral profiles even before they are hired. That gives you a head start on understanding which roles would provide the individual with job satisfaction. Using Talent Science, you can also identify career paths for the employee and personalize the employee's learning experience to develop skills needed for those specific roles. This can be done with Infor Learning Management.

This post only touches the surface of how you can prepare for Gen Z. We'd like to learn more about your organization's unique needs and talk more with you about what you can do to prepare.

Erica Doherty is Infor Healthcare Human Capital Management strategist. She has more than 20 years of management experience, focused on human resources leadership in the areas of healthcare benefits administration, health insurance, and revenue cycle management for physician groups.