March 1, 2018By
International Women's Day — March 8 — unites millions of women around the world to celebrate the achievements of women and commemorate the movement for women's rights. This year's theme is "press for progress."

This week on our social media channels, we are highlighting Infor women who demonstrate leadership, professional excellence, and dedication to progress of women in technology and professional careers.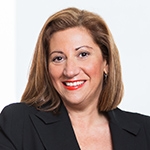 "We have to continually break through these glass ceilings, even at this point."

Helen Masters was recently promoted as Infor's first female general manager of the Asia Pacific region.

"My role is to bring all the great innovation that Infor has worldwide to our customers and partners, and to energize and excite Inforians who do not have the chance to visit the Infor HQ," she says.

As a mother and career professional, Masters understands the difficulty of striking a balance. "One of my biggest achievements is being able to raise a family and achieve leadership success without compromising on either."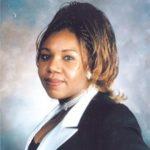 "When I see someone awe-inspiring, I research them to see what it took to get them where they are today, and where I'd like to be."

Jimma Elliott-Stevens is Infor's first global privacy officer. Her goal is to "implement a strong culture of privacy and data protection awareness" at Infor. She's a US Marine Corps veteran and has served as lead privacy counsel for several federal agencies.

"My desire has always been to serve as an in-house counsel for a corporation. Infor offered an opportunity that brought it all together for me."

For her, leadership is sometimes learned by example. "Having a COO and several senior VPs who are women speaks volumes about Infor's quest towards greater diversity in the workplace."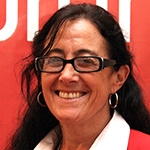 "Women who practice leadership, who do amazing things, and make global contributions are people I look to follow. When women share problems and help find solutions, that is leadership to me–enabling positive change, and inspiring action."

Claudia Vazquez-Maiztegui's career in tech started 20 years ago with a Latin American IT company in Buenos Aires later acquired by Infor. "At the time, I found it very interesting, as technology was just starting to be a part or our life. More than happy to have made that decision."

"Progress in work and life means being always accountable and reliable, constantly improving my skills, setting personal benchmarks, and reviewing them regularly," she says. Passion, she adds, is always a great driver too.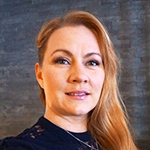 "Status quo gives me the shivers. I believe the impossible can be turned to the possible with an open, creative mindset and relentlessness. Set your goals high and then overachieve them."

As senior director of Infor Services Operations in EMEA and India, Maria Lehto's days vary "from keeping the engine running to strategic planning of the future organization and implementing new innovations."

Lehto chose to work at Infor because of its female leadership. "Our COO's journey and career inspires me to not set boundaries for myself as there is no limit to what you can achieve if you work hard. But equally important is to have some fun, as well. "

Lehto encourages female professionals to join networks, talk about your career, and invest in a mentor.

"My direct manager is also my mentor. She shares experiences very openly, guides me through obstacles, but most importantly empowers and encourages me to strive for more. I believe a strong leader balances each individual's needs while supporting and pushing on the strengths for them to reach their potential. Surrounding yourself with can-do people with as varied opinions, cultures and backgrounds as possible is the recipe for success and progress."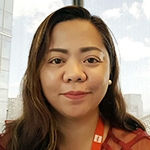 "So long as you are committed to the bigger goal, the details on how to achieve it will be just a piece of a cake."

Connie Cabreros in Manila is director for end-user experience. She and her Business Innovation Team provide IT services to Infor employees globally.

"When the opportunity came along to work as a global Infor leader with teams spread across the globe, the first thing that crossed my mind was how would I find harmony between family, career, and personal life. By understanding and committing to my priorities, and having a strong support system, I think I've found the harmony, and I achieve the goals defined."

Cabreros says sharing and collaborating with other women has been fundamental to her success and theirs.

"During my time in the Women's Infor Network, one common thing I've seen amongst the women is their sincerity to share their personal time in organizing activities to help women in need, and sharing their knowledge during learning sessions, even though it may be uncomfortable."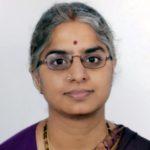 "When we first participated in the Women's Infor Network initiative last year and started gathering together, it was surprising and good to know we were positively influencing each other—even unknowingly."

When Sarada Vempati joined Infor, she was a newlywed, and says she was deep in "new waters in my life." She was unsure how to balance her work and personal life. She confided in a senior member at the company who helped her find confidence and "look to new ways of handling a situation."

Years later, as a product director and member of the Infor Operating Services Team in Hyderabad, Vempati says the women in her life continue to inspire her. "The participation of women in the tech industry has increased globally and in India, in particular. This is quite a positive sign. We are learning to balance our home and work in a much better way."

"One thing was clear: quitting is something that is always present. But by looking around and just sharing, we help each other get a better solution," she says.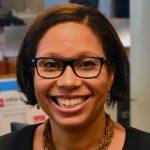 "Making sure that women and people of color have opportunities has always been at the center of what I do."

Before Carol Wright was a senior curriculum and development manager with the Infor Education Alliance Program, she was a college professor, a career she had dreamed of and work towards since age 12. "Corporate America was something I never thought I'd be in."

Now, Wright works with the next-generation of STEM professionals. "One of the goals of the Education Alliance Program is to provide students of color, students where English is not their first language, and women opportunities in this tech industry that they would not otherwise have . That's important to the program, and important to me."

"When I visit the universities and colleges that the Education Alliance Program is partnering with, I am seeing a lot of women in computer science programs, interested in robotics, coding, and STEM fields. We definitely need to work to ensure that students know there a wide variety of opportunities within the tech industry – and not just STEM-related jobs."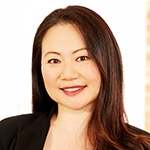 "To help other women prepare for leadership, I make sure their voices are heard by amplifying them. I put a spotlight where their accomplishments deserve recognition."

Mayumi Hiramatsu, SVP of Cloud Operations Engineering and Security, was recently selected a "Woman of the Year" finalist by Information Age for its annual Women in IT Awards. This honor recognizes female role models across industries and their innovations and achievements, and promotes diversity and inclusivity in technology.

When asked about leadership, Hiramatsu says, "I've been fortunate to meet strong, successful women leaders who have inspired, supported, and given me a chance. What I value most is their candid, constructive feedback and unfiltered perspectives. It is truly a gift from which I can learn. Some have become lifelong mentors, whose advice I seek when I need to make major decisions."

"To be successful as a leader, regardless of gender, it's important to continuously learn, share, build a strong team, have the courage to take calculated risks, and keep moving forward."

Echoing Infor CEO Charles Phillips' quote about the importance of "buying into the mission," Hiramatsu also notes that it is important for women to press for progress by "believing in the mission, continuing to learn, sharing, and doing what we can to help others succeed."

Learn more about the Women's Infor Network and women at Infor.