July 31, 2018By
By Marta Cleaveland, Infor Blog editor
Soma Somasundaram has been with Infor since Day 1. Recently he was named our first chief technology officer. A not-so-common feat—to stay so long and rise so high.

His path to CTO has blazed the trail for Infor's transformation into a cloud company. So we asked Soma about his journey, and where Infor is heading now.

"As of last month—when we delivered Infor M3 and Infor LN multitenant in the cloud—we have now delivered all our core engines that power our industry CloudSuites: All of them are multitenant, all with modern user experience, all running on Infor OS. This is an unbelievable achievement. There isn't another ERP provider that I am aware of that has delivered what we have," he says.

"What we accomplished is not for the faint of heart. We spent more than $3 billion and seven years to get here. But there is much more innovation to come."

You've been called employee #1 at Infor. What does that mean?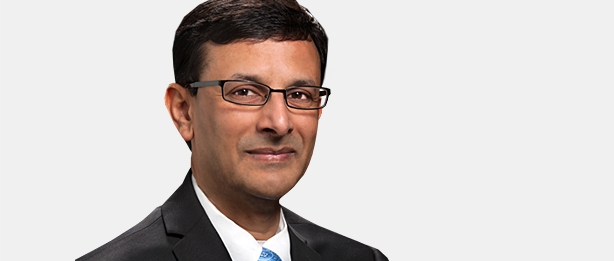 I was working at Adage Systems International, a software company in Melbourne, Australia, leading a team to build an ERP product for the food & beverage and chemical industries. In 1995, that product got bought by Systems & Computer Technology Corp., so my family and I relocated to Malvern, Pennsylvania. A few years later, SCT got bought by Golden Gate Capital, as GGC was building what would become Infor. That's why I have been called employee #1.

As you have risen to become CTO, what are some key elements to your success?

In a business applications company like ours, having both functional knowledge and technology skills are important.

The second element is closeness to customers. I have always aligned with customers, worked closely with them to understand their business requirements well. I probably spend more than 50% of my time working with customers, either at their locations or at our HQ in New York. This is especially important, as our single biggest differentiator is industry specialization and last-mile functionality.

Last but not least, the technology world is virtual. Having the ability to collaborate across the globe and work with different teams virtually doesn't come easily to everyone. But it is key to our success. It has been key to my success.

How is your new role as CTO changing the nature and scope of your work?

The R&D part of the work, which I've been leading for many years, has not changed. But as the first industry cloud company, we are innovating at a fast pace, and we need to have employees in Support and Cloud Operations stay close to the product as well. Same is true for delivery teams, whether they are inside Infor or at a partner. So we brought together Product Strategy, Product Management, Development, Support and Cloud Operations under the CTO's organization. This will ensure:

Our products solve not only the business challenges our customers face today, but also those they will face tomorrow by aligning Product Management and Strategy with Product Development;

Our Support Teams are best prepared to resolve customer issues by staying current as we update our cloud products on a monthly basis;

Our Cloud Operations Teams—which automate deployment, monitor, and manage our solutions in the cloud—are close to the products, as well.

We are not just a product company; we are delivering a service to customers in the cloud. This combined org, which accounts for roughly half the company, will help deliver this with customer success in mind.

What are some projects underway that have you most excited?

There are 2 projects now that are especially exciting.

First is Coleman. We are about to release our Coleman Digital Assistant – which is possible because of the work we've done building Infor OS over the past 7 years starting with Infor ION, Infor Ming.le™, ION API, Data Lake, Infor IOT, etc. We encapsulated the business functionality in our apps into hundreds of APIs that can be accessed without a UI. We're publishing all of the application data to the Data Lake and providing data-as-a-service.

These APIs power a lot of scenarios, one of which is the Coleman Digital Assistant. Let me give you two examples: You tell Coleman: "Give me an overview for product XYZ." Coleman calls multiple APIs from separate but integrated systems to aggregate inventory balance, sales performance, and potential opportunities, and responds with a complete overview of the product.

Another more-simple example might be to request Coleman to "add a requisition" where Coleman would then quickly clarify any requirements needed, such as item and quantity, with text or voice before executing the skill via APIs without even being in the ERP system. We are also extending this to hands-free devices to give access to Coleman from anywhere with limited training, and with additional security protocols to protect access and data.

The second is Networked CloudSuites. We knew when we bought GT Nexus 3 years ago that the world we live in is a connected world with complex supply chains. Today's enterprises need a reliable supply chain to predictably deliver what the customer needs. With GT Nexus, we have a unique ability to solve this critical business issue right in our applications. ERP with a network brain, that's Networked CloudSuites.

Customers will use the work we're doing with Coleman and Networked CloudSuites to change the world in ways we can't even imagine today. I find that exhilarating. That's what we mean when we say Infor is designed for progress.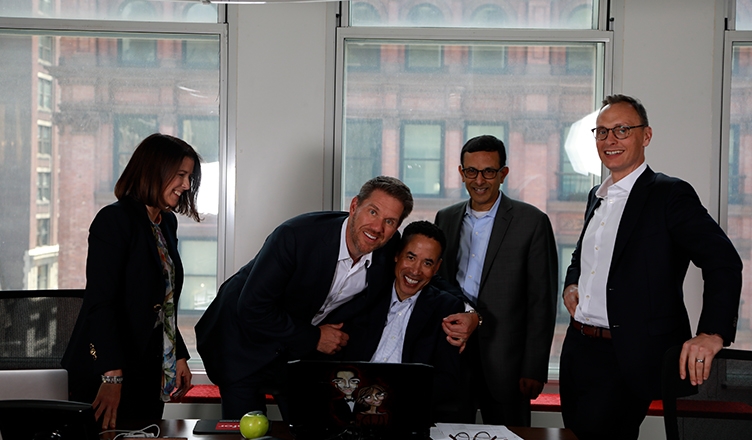 What is your greatest triumph and favorite moment at Infor?

It's hard to pinpoint a single moment, because as "employee #1," I've borne witness to the entire journey from inception to maturity — and it's been remarkable.

I was there in the first days in 2002, when Golden Gate Capital, recognizing a long-term investment opportunity, began acquiring best-of-breed applications like mine in food & beverage. I led the development of ION to integrate the acquired products in a flexible, loosely-coupled way.

Then Charles Phillips and the management team came on, with a mission to take those acquired assets and integration framework and built a cohesive, innovative company with a unique vision and differentiated products. We were first in the industry to present our applications with a consumer-grade user experience, the first to leverage a public cloud provider, the first to deploy using open source, all steps along the way to maturity – the first multitenant industry-specific ERP in the cloud.

Now ERP is becoming an old-fashioned term and mindset. Infor solutions are more than traditional ERP. They are the foundations and engines for our customers' future-proof, digitally-driven organizations.

What are you passionate about—beside business technology?

I don't have a ton of varied interests. My wife tells me I should develop some. But business is the world I live and breathe. I am passionate about making technology available to the masses, and getting the next generation of the workforce enabled to apply the coming innovation to solve business needs. I love working with younger adults to share my experience and knowledge, and at the same time learn new ways of thinking and problem solving from them.


About the author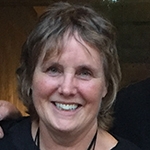 Marta Cleaveland is editor of The Infor Blog, and a writer with the Infor Corporate Communications Team. She has been a reporter and editor at daily newspapers in Minnesota, Idaho, and South Carolina. She has also worked in the tooling & machining industry, state government, public relations, and environmental nonprofits.