May 10, 2022
For years, nursing has been listed as one of the top trusted professions. This is one of the reasons I chose to go into the field years ago. I wanted a career where I could help others, that offered a variety of options for a career path, that would make my family and friends proud, and provide me a stable life. The concept of a stable life has been at times questionable for nurses over the last couple of years, and because of this I think the theme "rooted in strength" is especially fitting for Nurses Week 2022.
Throughout the Covid-19 pandemic I have frequently talked with nurses I've known over the years. Whether they were peers during school, co-workers, friends, or family, I've heard everything from fear to frustration, to exhaustion, to sadness, and even to triumph and celebration over the last couple of years. One thing I've been in awe of across the board is that strength. Strength to suppress any worries and put on a positive face to support a patient or co-worker. Strength to continue showing up each shift while facing the unknowns of a rapidly spreading illness while pregnant, breastfeeding, or caring for loved ones at home. Nursing can be tough during "normal" times and the pandemic proved that nurses are strong and can persevere, grow, and succeed through the most uncertain and trying circumstances.
I left bedside nursing 7 years ago when a position working with healthcare technology presented itself, and I jumped at the opportunity to change my focus from helping patients to helping fellow nurses. While I no longer provide patient care, I am part of something that strives to make nursing less burdensome. Patient care can be exhausting, both mentally and physically. A patient's experience can depend entirely on their interactions with their nurse and when nurses are over-worked, unable to locate necessary supplies, have unrealistic patient workloads, or simply don't feel appreciated, it is tough to ensure those interactions with patients are positive and meaningful. I think it's important that nurses have a voice in the technology they use and that their hospitals or health systems rely on. While I am busy marveling at the strength exhibited by nurses around the globe, I draw from that as motivation to continue being part of the development of technology that can help make nursing easier and allow nurses to keep up with the fast-changing requirements of their field.
This week is a reminder to thank nurses for their incredible contribution to helping people and recognize the ongoing sacrifice they make every day.

Written By: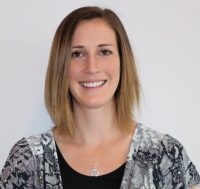 Brianna Zink, Senior Director of Strategy, Service Industries, Infor