April 18, 2022
HQ employees help Futures and Options nonprofit prepare high school students for careers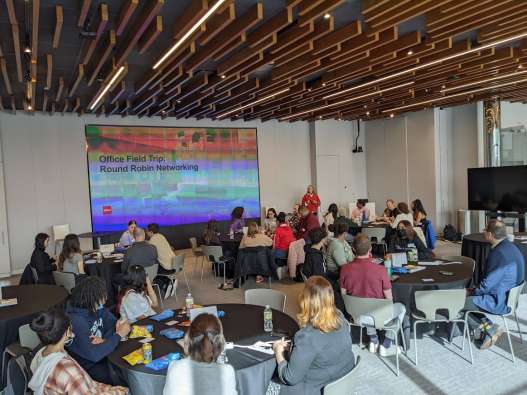 From Create-a-company competition to career networking, professional development of young people is a fun way we at Infor support our local communities.
"Volunteering helps us develop a mutually beneficial relationship with our community," says CEO Kevin Samuelson.
For the past five years, our headquarters office in New York has partnered with Futures and Options — an organization that empowers the city's youth, particularly students of color and from historically underrepresented communities. The goal is for these students to acquire professional skills, pursue higher education, and compete successfully in the modern global economy. Futures and Options collaborates with employers like Infor to provide career development opportunities.
Since the beginning of the pandemic, our volunteer opportunities have expanded to the virtual space, allowing employees beyond New York to participate. More than 55 Infor volunteers have participated, including Kevin Samuelson and CTO Soma Somasundaram.
Infor recently hosted these two events:
Create-a-company competition
In February, Kevin and Soma served as judges of a business pitch competition for New York City high school students.
During a Career Essentials program with Futures and Options, these entrepreneurial students had worked in project-based groups to create their own companies, complete with mission statements, organizational charts, employee handbooks, and strategies for growth. On competition day, they presented their company pitches virtually to the Infor judges, who chose a winning team.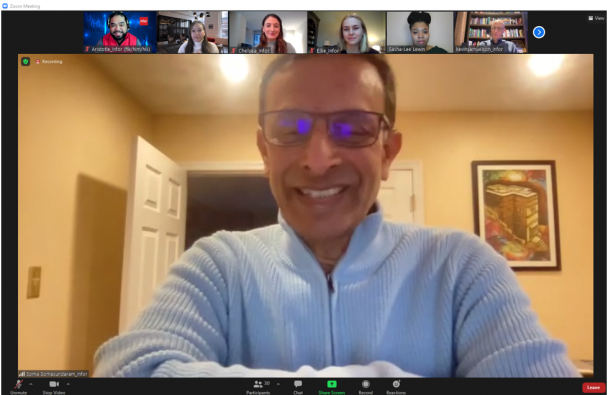 "It was rewarding to witness the innovation and problem-solving abilities of these young entrepreneurs," Soma said. "But more than anything else, how they came together as a team to pitch their ideas to real-world professionals was impressive."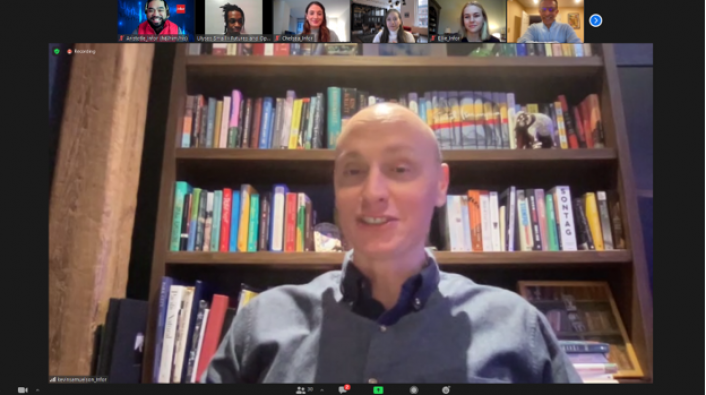 Kevin added, "I loved hearing the different types of problems that the students were interested in solving, and I particularly appreciated how aspirational they were with their solutions."
Career networking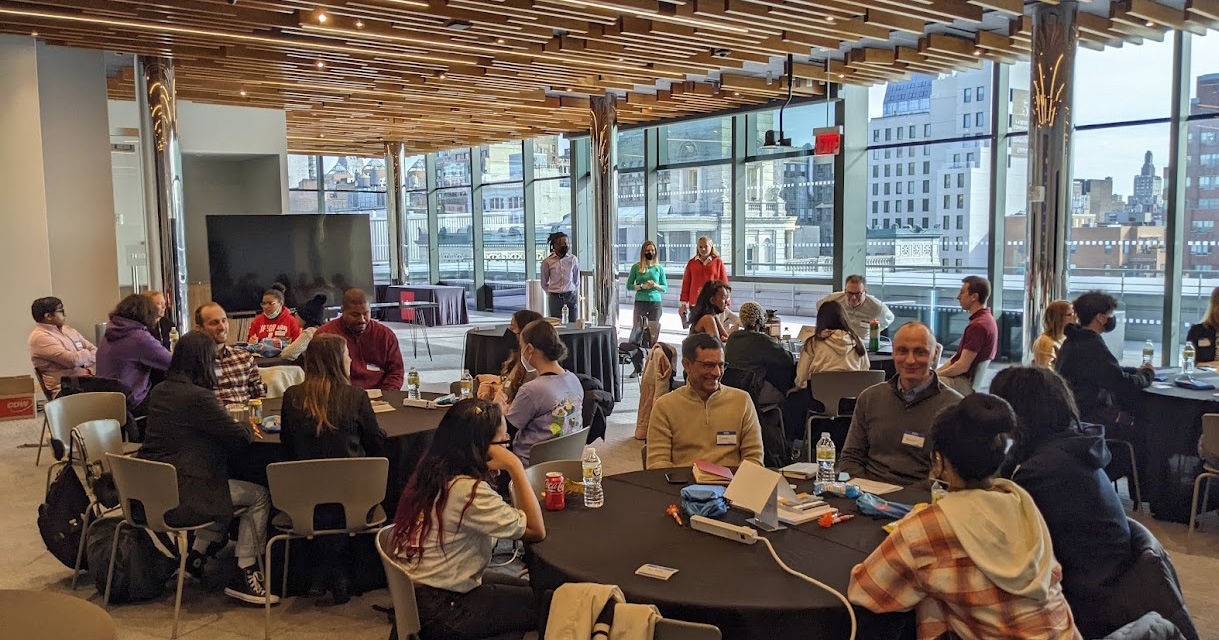 In March, we hosted an in-person, round-robin Q&A networking event. More than 20 students from Central Park East High School were matched with 11 Infor volunteers to discuss various topics and ask career-related questions.
These juniors and seniors were pushed out of their comfort zone to ask thoughtful questions of the Infor group during their first in-person field trip in two years. The students were avid participants, many asking about internships at Infor and a chance to revisit the office with their school's coding club.
Looking forward to it!