India-May 23, 2022, 01:30 PM
C-suite shares advice at onboarding, as company expands Early Talent Program hiring across all functions globally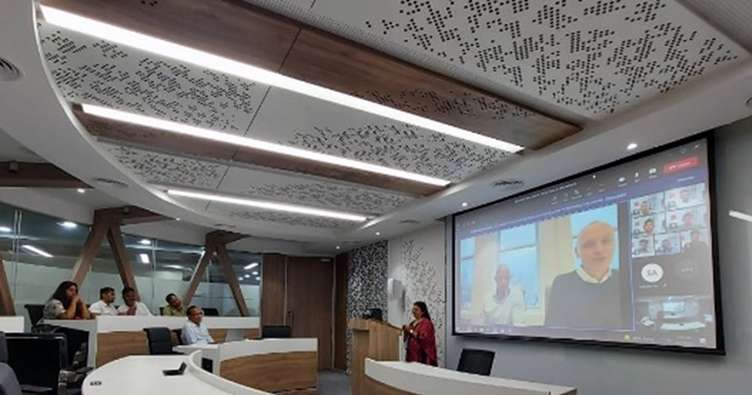 Infor onboarded a large cohort of early talent hires in India in April. A whopping 320 new services consultants and development engineers, soon to graduate from colleges across India, delved into the workings of Infor in a weeklong onboarding.
Infor is highly invested in the success of its people. The global shortage of tech-skilled workers prompted Infor to form an Early Talent Program to help recruit and then nurture young employees.
"With our ET cohort, we are building a talent community with industry-specific and technical expertise while ensuring that each employee realizes his/her full potential and helps others succeed," said Renu Ganotra, head of human resources for Infor India and Sri Lanka.
Recruiting across India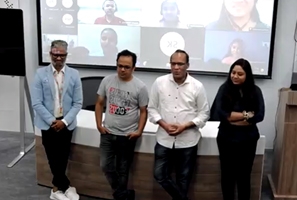 "We were overwhelmed by the interest and volume of applications from students across India, hailing from many universities and colleges," said Praveen Nair, recruitment leader for India. "It's impressive that these bright young minds are ready to be part of a challenging industry. We are truly honored by that."
This cohort is also impressive for it approaching even gender balance, and for its geographic diversity. The new hires were recruited widely from Mahatma Gandhi Institute of Tech, Sri Venkateswara University, Kakatiya University of Tech & Science, Maturi Venkata Subba Rao Engineering College, Jawaharlal Nehru Technology University, Bangalore Institute of Tech, Keshav Memorial Institute of Tech, and Amity University, to name a few. They are finishing their last semester of college, then will begin working full time.
Alina Sawney, a student at Amity University, Noida, said, "I chose Infor because it would be a great kick-start to my career, and I'll be able to get hands-on experience and apply my learnings from college."
Bishal Rauniyar, a student from Bangalore, said, "I have heard and researched about Infor and found it impressive and promising, which makes me really excited to be a part of its emerging future."
As part of the Early Talent Program, the new hires will work with teams and mentors on projects with real-life business challenges for about a year. They will undergo intensive training on Infor's business processes, applications, and industry solutions that will enable hands-on experience with multinational colleagues in support of customers worldwide.
"Early talent is a great addition to teams. Given the learning opportunity and the right environment, this group will thrive, for sure," Ganotra said. "They are quick at learning new things, understand the digital transformation technologies better, and can therefore be instrumental in transforming the way organizations operate."
Advice from the top
A mass onboarding day on April 7 was held virtually because of Covid protocols. Infor executives conferenced in from New York.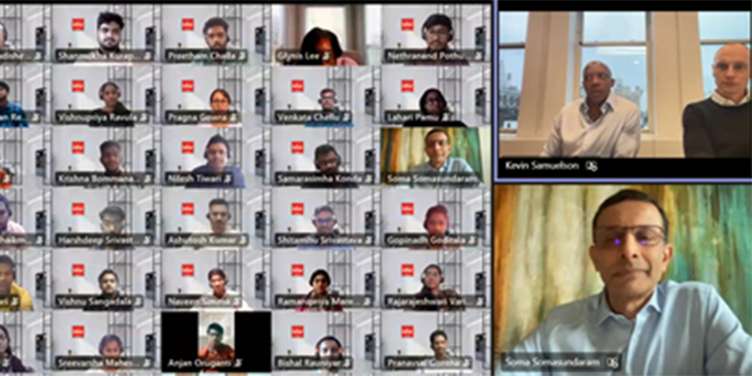 CEO Kevin Samuelson encouraged the new hires to keep asking questions, challenge the status quo, and bring fresh perspectives in tackling business problems.
John Frank, president of customer experience services, told them, "This is like a team sport. You have to get to know people, build relationships, and learn beyond your functional areas to understand how the pieces work together."
Soma Somasundaram, president and chief technology officer, added, "To become the next generation of leaders, you must first become subject matter experts and continuously spark your intellectual curiosity."
The new ET hires will be based mostly in Infor's Hyderabad office, with some spread across Bangalore and Pune.
"India is a strategic location for Infor, with high-quality talent availability as one of its key benefits," says Ranga Pothula, senior vice president of Infor Consulting Practice. "We are positioned to provide simplified ERP solutions specialized by industry, and with increasing cloud adoption by customers for Infor solutions, this means more career opportunities at Infor, particularly in research & development and global consulting services.

Early Talent everywhere
"This wasn't just a one-off in India. Hyderabad is one of our largest Early Talent hubs, for sure, but Infor is growing in every geography," said Paul Chiswell, head of the Early Talent Program. "We are expanding our Early Talent Program hiring globally and across all functions."
An Early Talent cohort of 80-plus also recently onboarded in the Infor Manila office. Another onboarding at the Dallas office in June will welcome a cohort of 100-plus ET hires.
The program hires graduates with up to three years of work experience. They are formed into cohorts at Infor hubs, where they start with an onboarding week and an enablement journey that varies depending on the role. Each ET is equipped with soft-skills and technical/industry training and certifications, mentors, and a career path.
"What differentiates us from ET programs at other companies is that we hire for talents and virtues, rather than hard skills or grades," Chiswell says.
"Our ET program provides a well-rounded, well-organized, and well-executed introduction to the company and this industry. Infor really respects what our ETs bring and what they contribute," Chiswell says. "There is enormous opportunity for them here."
Interested to be a part of the next Early Talent hiring? Get in touch with the India Recruitment Team at India.Recruitment@infor.com or visit the Infor Early in Career page at https://infor.avature.net/earlyincareerjobs