United Kingdom-September 27, 2021, 04:30 PM
Company selected for demonstrating the deepest commitment to supporting its customers during the coronavirus pandemic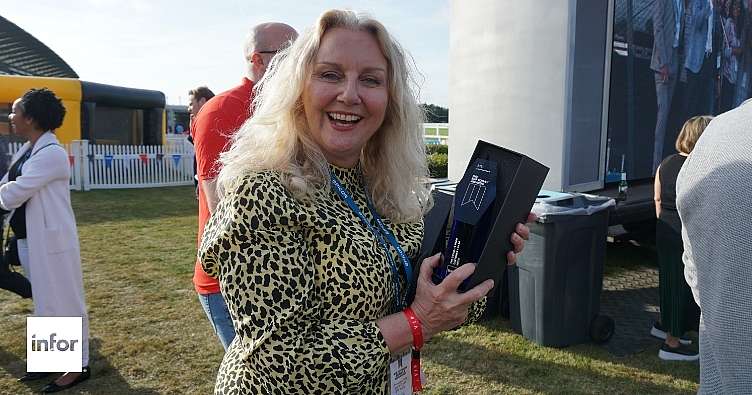 Infor was honored with one of the COVID-19 Hero Customer Award at the ERP Today Awards & Fundraiser on Thursday, selected for "demonstrating the deepest commitment to supporting its customers during the coronavirus pandemic."
"By winning this award, we say a huge thank you to all of our customers and our cross-company teams for stepping up and continuing to deliver excellent service and ensuring business continued," said Anwen Robinson, Infor SVP and GM of UK and Ireland, who accepted the award.
The outdoor event, held at Ascot Racecourse near London, was billed as "an event for the ERP community in aid of NHS Charities Together," a federation of over 250 charitable organizations that supports constituents of all the devolved National Health Service in the United Kingdom. A team from Infor participated in the games and contests, such as the highly competitive tug-a-war.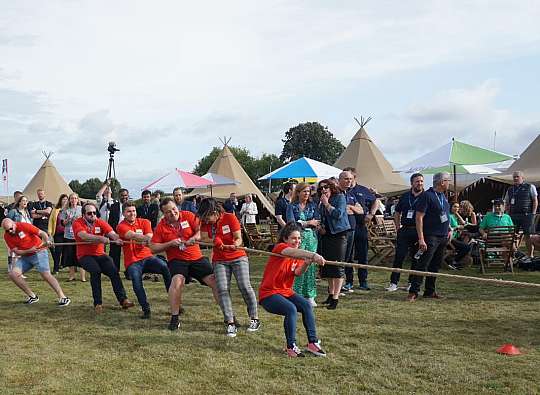 "This was such a good idea to make this event a fundraiser for a great cause," Robinson said. "And we are particularly pleased to receive an award recognizing our innovations to help our customers during COVID."
The pandemic took many organizations by surprise, and increasingly the need to support and track employees and other individuals became essential. Many Infor HR Talent customers found they were already licensed for Infor's Occupational Health and Employee Safety modules, so it was an easy task to further leverage these modules and features to support their needs.
In response to the pandemic, Infor added two new features to further support employer response:
1) Employee Safety provided the capability to track COVID-19 exposures (and others) in the workplace to identify whether it was work-related.
2) Occupational Health added new widgets that gave employees better visibility into their health components, making it easier to view their tests, upcoming vaccines appointments and due dates, and health components in the process.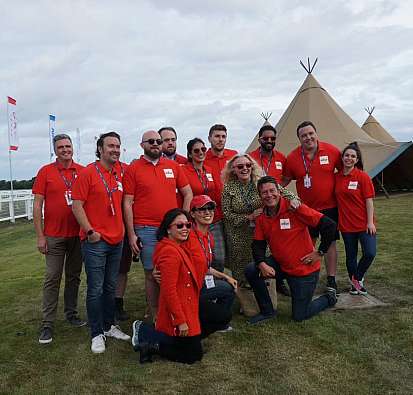 Infor's Customer Success Team adjusted its entire workflow and processes overnight. Working with major household names representing all sorts of products and helping ensure the critical supply chains were supported and secured. The very demanding process of fast-moving products needed to be adjusted to online provisioning almost overnight. Hundreds of Infor consultants and technical experts who previously worked at customer sites across the world to complete their projects suddenly had to transition to working from their homes. The team stepped up to the challenge and quickly turned the difficulties into positive outcomes.
Despite the global locations, time-zones and general difficulty being faced by all involved, the serious and important nature of the work sparked team members to be creative and become more efficient and effective. Their working time availability increased, and they were able to deliver work faster than before.
"COVID has taken a terrible toll on families, communities and businesses. But we are emerging stronger and wiser by combining innovation and good will with great technology," Robinson said. "We intend to follow the lessons learned from the pandemic to keep improving our service delivery and our environment, and safeguard the health of our customers, partners and teams."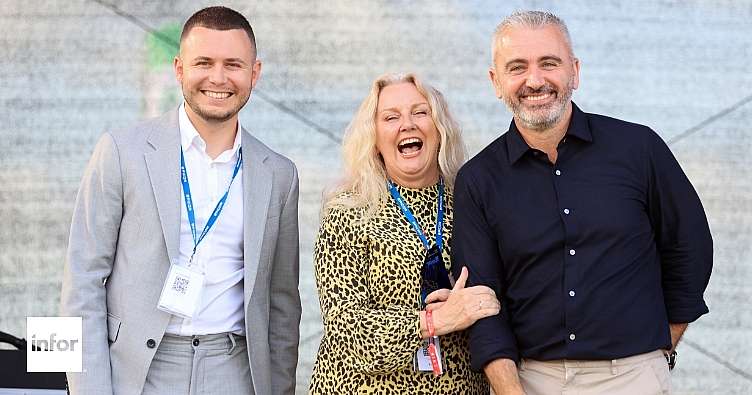 Infor was also a finalist for these awards:
COVID-19 Hero Award - Community – for its work with The Prince's Trust
ERP Vendor of the Year
Young Professional of the Year – Matthew Jenkins, Infor senior BDR