United Arab Emirates-March 30, 2023, 10:00 AM
Metito is committed to spearheading technology projects that boost productivity and enhance business processes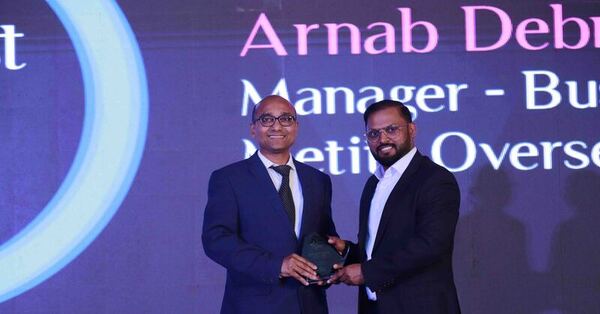 In just a matter of weeks, Metito has been recognised by three key organisations for spearheading technology projects that optimize business processes. Based in Abu Dhabi, UAE, Metito is the leading provider of intelligent water management with a commitment to its key founding principle: impact, sustainability and innovation.
The gap between supply and demand of water is rapidly widening due to climate change and population growth, and Metito is proactively operating is some of the most arid markets to help close this gap. Working with key decision makers and supporting governments to drive their water agendas, Metito is investing in and developing megaprojects across markets.
"To optimize its business processes, simplify, and automate operations to increase visibility for more timely and efficient response times to customers, suppliers, and other regulatory requirements, Metito has deployed Infor LN," said Arnab Debroy, digital transformation IT manager. Working with Infor partner Godrej, the ERP project was completed in 2021 within just 6 months.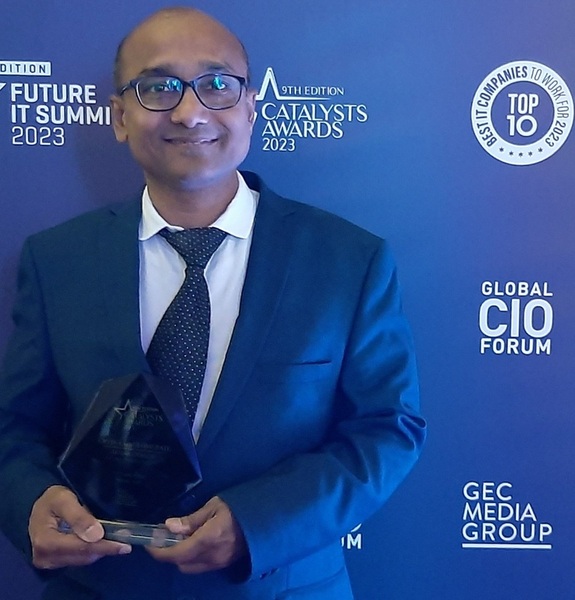 Arnab Debroy, Metito's digital transformation IT manager, wins CIO in Conglomerate Award from the GEC Media Group.
As explained by Debroy, integrating Infor LN was a key success factor in many projects, including:
• Migrating its Indonesian operation from Sage to Infor LN and Infor XM, via implementation partner PT BSI. As a result, it has boosted workflows across all business units within Infor OS.
• Digitized an engineering drawing and legal document control systems. Previously, document retrieval was conducted via an Excel/manual error-prone process. Now each drawing has its own unique key. This was all made possible by deploying Infor iOS, document management and extensibility around Infor LN.
• Metito also made significant enhancements to its project management, customer relationship management, and cash management capabilities with Infor LN.

In recognition for his efforts in integrating the latest technology to enhance Metito's business performance, Debroy has been named the winner of these awards:
CXO 50 Award — In its fifth year, the CXO 50 Awards recognize the top 50 CIOs, "forward-thinking IT executives in the Middle East who have led innovation efforts to deliver business value and competitive advantage in a changing landscape." The awards were presented at the CXO 50 Awards and Conclave hosted by Insight Media on Feb 21 at Shangri-La in Dubai, UAE.
IDC CIO of the Year Top 20 finalist — This recognition was bestowed at the IDC META Event on Feb 23 at the Atlantis Palm Hotel in Dubai for his exceptional leadership and strategic vison in leveraging technology to drive business growth and innovation.
CIO in Conglomerate — Presented March 9 by GEC Media Group for the 9th edition of its Catalysts Awards 2023.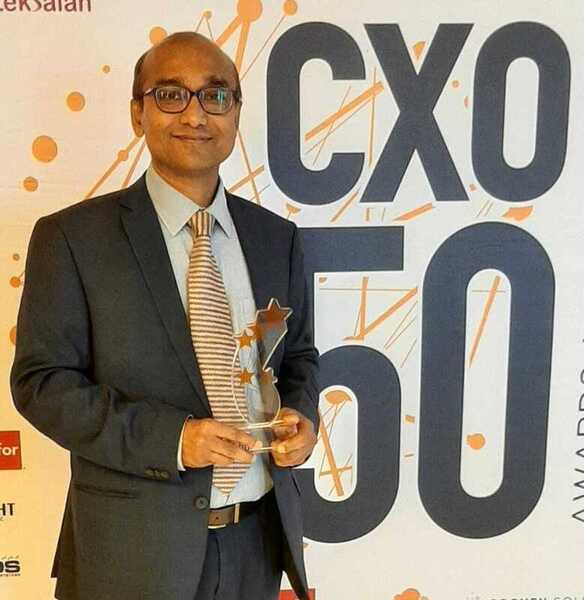 Photos courtesy of Metito