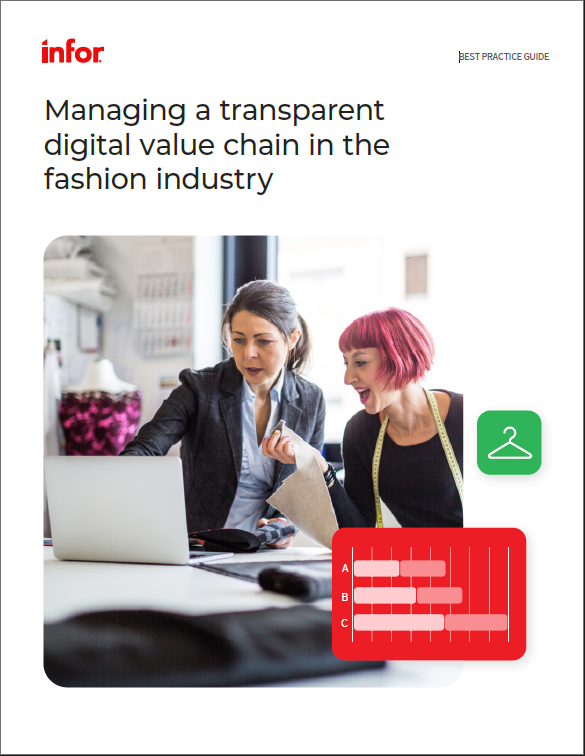 eBook
Managing a transparent digital value chain in the fashion industry
Overview
Customer behaviors continue to shift in the direction of holistic brand experiences, which is forcing fashion brands to adapt to new circumstances and expectations by creating more resilient, connected, and transparent value chains that deliver on the brand promise, regardless of industry challenges. This is no small undertaking, as it requires brands to create and nurture a digital ecosystem that provides partners with the ability to link systems, processes, data, departments, employees, and other participants from the outside-in to form a unified, end-to-end network. These collaborative networks do more than just address consumer needs and can help brands create a more resilient and innovative operational strategy.

Download this best practice guide to learn more about this topic and gain some practical information about how your organization can build a transparent digital value chain.
Please complete the form below
Fields with * are required.
By clicking "Submit" you agree that Infor will process your personal data provided in the above form for communicating with you as our potential or actual customer or a client as described in our Privacy Policy.
This site is protected by reCAPTCHA and the Google Privacy Policy and Terms of Service apply.