Our people make the difference
We make the difference count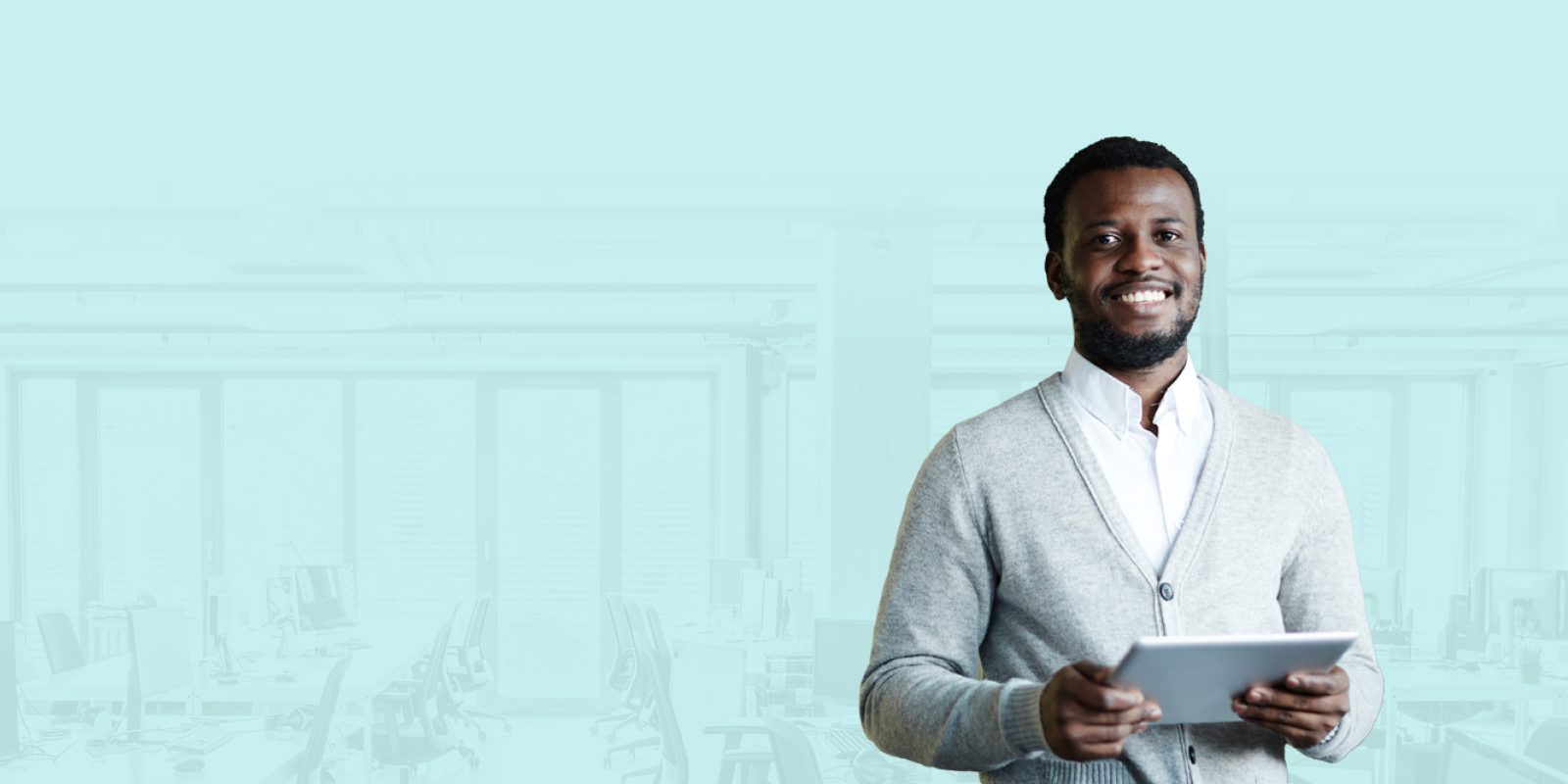 Investing in your success
If you are passionate about succeeding at work and ready for your next step, we will invest in your success. The focus of our culture is to develop long-term relationships of mutual benefit with our employees, customers and partners. You can fulfil a long career here, make life-long friends and take advantage of benefits to keep you happy, supported and motivated.
Our people fuel our success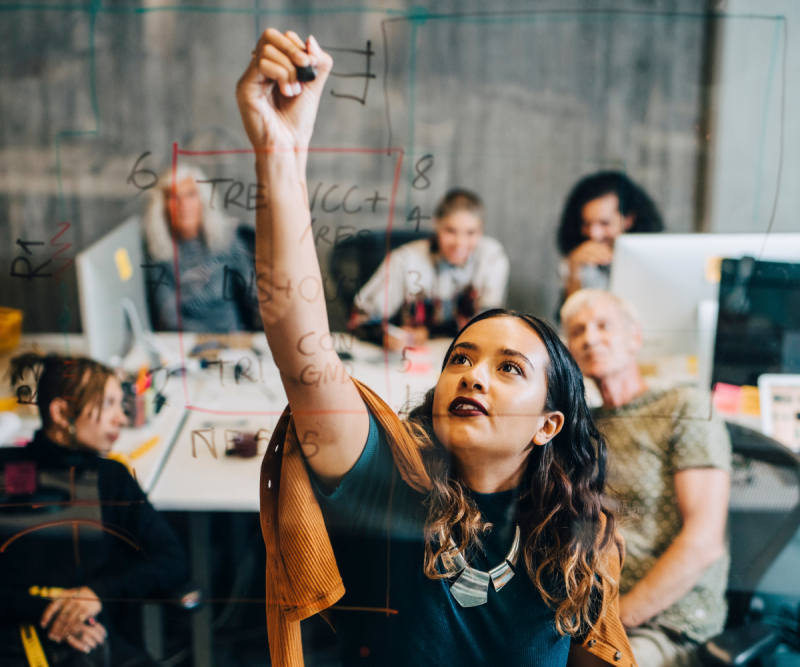 Our people fuel our success
We have some of the world's most talented people. Not just because they are technologists, designers, developers, sales and marketing professionals, and essential functional business operations staff but because they care about our success and each other. They exhibit virtues and behaviors which go beyond what is on their CV or resume.
We are innovators and entrepreneurs. Dreamers and go-getters. Opportunity makers and boundary breakers. At Infor, we are 17,000+ employees shaping the future for our customers in every industry and region around the world. We're a values-based community—a global workforce—built on our unique backgrounds, ideas, and perspectives.
If you are curious, creative, conscientious, and collaborative, and you like discovering new solutions to difficult problems, passionately working together in teams, then Infor has a space for you.
Designing your ideal career
You will be presented opportunities to move internally within Infor and also to any of the other Koch companies so that you are constantly learning, and moving forward in your career, on a path to self-actualization. We accommodate flexible and hybrid working so our employees can support their family lives and stay on top of their wellbeing. It's not just about the skills and experience you bring, but who you are and your values. This is what underpins our culture.
Testimonial
I value what is undeniably a people-based culture. People are really at the heart of the company.
Amr Ibrahim, Associate Consultant | Dusseldorf, Germany
Testimonial
I love the work life balance culture of Infor because it allowed me to continue to be part of the women's national basketball league!
Tanya de la Merced, Senior Quality Assurance Analyst | Manila, Philippines
Testimonial
I truly appreciate the opportunity at Infor to work with people from diverse backgrounds and experiences, from all around the world. Personally, I find the work very rewarding and our shared connections and values enable us to provide an exceptional experience to our employees and customers.
Vynessa Alexander, Senior Vice President, Infor Nexus | Chicago, Illinois, USA
Our Managers have great opportunity and responsibility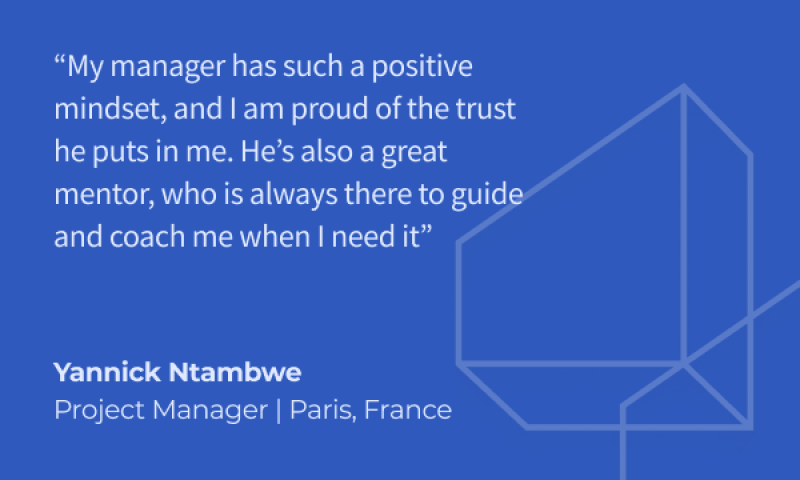 Our Managers have great opportunity and responsibility
As technology and business-models continually change, our managers know to keep in touch with their teams. You will have the opportunity to have conversations with your direct manager - express your aspirations, challenges, successes, achievements, and share the areas in which you would like to grow.
We foster openness so that we can accelerate our growth with happy employees who are fulfilled at work and supported at home. No idea is a bad idea in Infor, and our challenge culture makes those ideas evolve and improve.
We are a community amongst thousands of communities worldwide. We operate in 47 countries and serve over 65,000 customers. We work in each one of those communities and we seek to understand the needs of those communities around us. Inclusion underpins this responsibility at Infor, and we focus on creating a sense of belonging to make everybody feel welcome. Our vision is to be a diverse Infor where individuals are respected, valued, and openly contribute to innovation.
We are on an exciting journey to transform and implement new approaches to inclusion and diversity that foster inclusion and a sense of community, increasing organizational value for our employees, partners, and customers, and that become a natural component of our culture. We are proud that our workplace is becoming more representative of the environment we want to create and every year we are visibly closing gaps in order to create a more balanced workplace. We also have a multicultural workforce with increasing numbers of employees from many affinity groups."
Integrity is at our core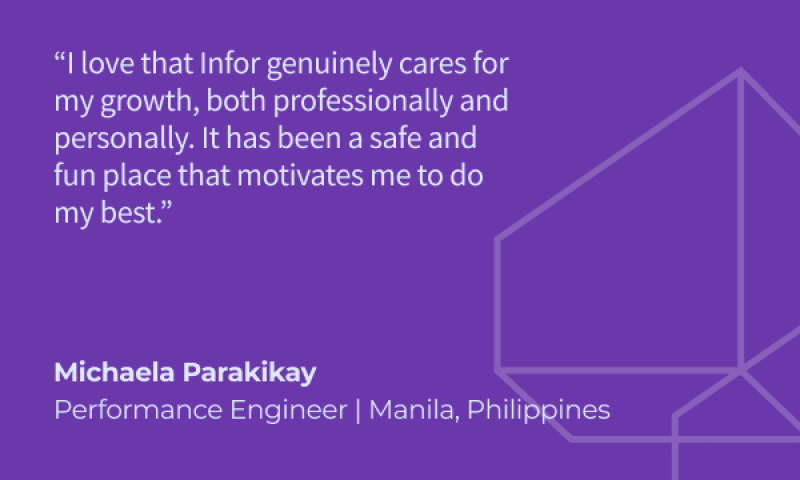 Integrity is at our core
At Infor, we operate in an environment that is founded in our MBM® Philosophy, a methodology that promotes business practices based on guiding principles which create real, sustainable value for society. We encourage all employees to be curious of others. Integrity is at the core of everything we do.

Our vision is that Infor's diverse and global workforce is collaborative, innovative and passionate about our customers and Infor. We have a bias towards action and endeavor to break down silos across our teams and our partners to deliver on our promises. Our people seek, share and apply knowledge to generate value for Infor and our customers.

We invest our time in creating long-term, mutually beneficial relationships, and our diversity and inclusion work lays the foundation for this. Every one of our employees is unique and we align work to their strengths, so every employee is valued for their different skills. We actively seek this diversity and hire for originality, promoting inclusive behaviors for optimum team output.
Our Business Resource Groups
Infor's Business Resource Groups are employee-led groups formed around shared backgrounds, experiences, or interests, and they offer opportunities to strengthen community among our employees, attract a diverse pipeline of future talent, and provide a platform for mentoring, skills development, leadership roles, and community and market engagement.
Asians for Infor
Providing a supportive environment where members can connect with key business units, while celebrating the diversity that the global community brings.
Black at Infor
Providing a support network that empowers employees of African descent to create opportunities for leadership engagement, mentorship, professional development, advancement and retention.
(dis)Abled at Infor
Providing a support network to champion and advocate for employees with a disability.
Early in Career
Providing career growth and networking opportunities for individuals new to their career through both vertical and lateral role-changes here at Infor.
Infor People Wellbeing
Providing a safe, positive, and compassionate environment to discuss and maintain overall wellbeing in the workplace.
Parents and Caregivers
Providing a community for parents and caregivers to build intersectional connections, support each other and share both global and local resources.
Pride at Infor LGBTQIA+
Providing a respectful and inclusive environment for LGBTQIA+ members (lesbian, gay, bisexual, transgender, queer, intersex, asexual, plus the greater spectrum of identities) to feel safe and encouraged to bring their best selves to the workplace.
Somos Infor (We are Infor)
Providing opportunities for LatinX, Hispanic & allies to connect, and leverage knowledge-sharing to create a more inclusive culture.
Veterans Infor Network
Providing the enablement, advancement, and retention of Infor's veteran employees through community, awareness, and support.
Women's Infor Network
Providing a support network that helps women and recognizes their contributions.
For Infor, creating value goes far beyond economic performance. It means doing the right thing, in the right way, always, for our customers, our employees, our communities, and our environment.

As an employee, you will have the opportunity to give back to the local communities where you live and work through various charitable and employee focused programs.
Scan our LinkedIn Life Pages today to see how our employees give back to their communities and support each other to do so.

Volunteer your time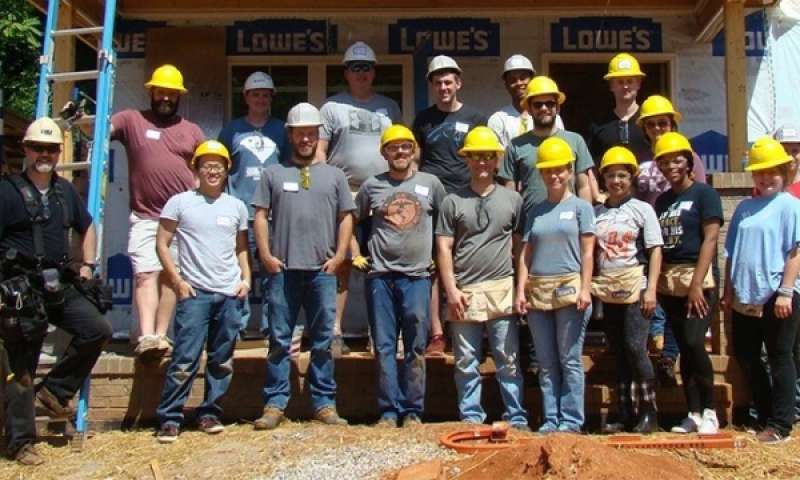 Volunteer your time
We offer 8 hours paid time off to volunteer towards causes which matter to you. We encourage you to support under-served communities to help them thrive. Check out our social media to keep up to date with our inclusion and community activities.
Infor Associate Consultant | Shanghai, China
"I love to travel and see different parts of the world, experience new industries and see how they operate. Infor's work style is a perfect fit for my interest."
George Qiao
Manager, Support Operations | Manila, Philippines
"It's an exceptional company that offers work life harmony and equity, in that Inforian's can speak up, be listened to regardless of age, race, or position, and get equal opportunity to contribute and succeed according to strengths."
Mady Manuel
Associate Business Consultant | Manila, Philippines
"Infor gave me lots of opportunities to really step out of my comfort zone and deliver great quality services for the clients."
Arra Garnette Marcelo
Associate Software Engineer | United States
"Participating in the early talent program at Infor has been a great experience. Everyone on my team has been very welcoming and invested in my success with the company. The benefits are great and I could definitely see myself staying with Infor for a very long time."
Alex Jordan
Manager, Cloud Services | Wroclaw, Poland
"Trust, honesty, equal treatment and diversity – these are my team's values."
Hanna Witek
Infor Managed Services EMEA Sales Director | United Kingdom
"The culture at Infor is collaborative, caring and encouraging with the ability to bring your whole self to work and have fun"
Andraya Clare
Associate Consultant | Birmingham, United Kingdom
"I have a passion for business operations and interested in how technology drives organizational excellence. Infor provides me an opportunity to pursue this passion with great career development."
Shakari Watty