May 10, 2017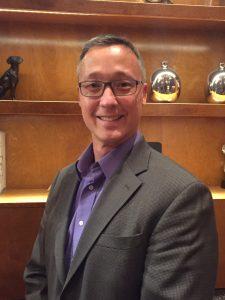 I practiced as a nurse for more than 20 years in the Army and have always had an IT acumen. I was close to receiving my Bachelor's degree in mechanical engineering when I realized I liked the theory better than the practice. So, I switched to nursing. I enlisted in the Army as a combat medic and loved it. Taking the opportunities for education the Army provided, I switched to a degree in nursing.
After retiring from the Army, I went into healthcare IT consulting for a few years and earned my MBA. I then was recruited over a year ago by Infor. After talking with several leaders at Infor, I decided to pursue a career at Infor where it seemed technology and healthcare meet. I am fortunate to focus on Workforce Management within the product management department where my past experiences as Chief Operations Officer, Emergency Department Director, and House Supervisor are leveraged to ensure safe and efficient patient care through better staffing.
Children seem to stick in my mind the most as I think back to my days "in the trenches." Saving a critically injured 2-year-old and finding out later he made a full recovery is one of the many good memories I have of my time as trauma nurse. While there is nothing else to me like saving a life on the battlefield or in the emergency department, being able to make our Workforce Management product line be the best a hospital can use is my passion. Helping ensure our customers solve some of their most challenging staffing issues has brought a new and invigorating sense of accomplishment to me. In the end, I am helping to ensure that patients are taken care of in the most efficient way by the most qualified people, so I am still helping save lives, just not directly anymore. Still a nurse, just not getting dirty anymore.
-Max Divine, MBA, BSN, RN, Product Director, Healthcare Workforce Management