August 11, 2020By Sam McFarlane

This month marks the following new feature roll-out to users of Infor OS Cloud Edition (CE).
---
Release Highlights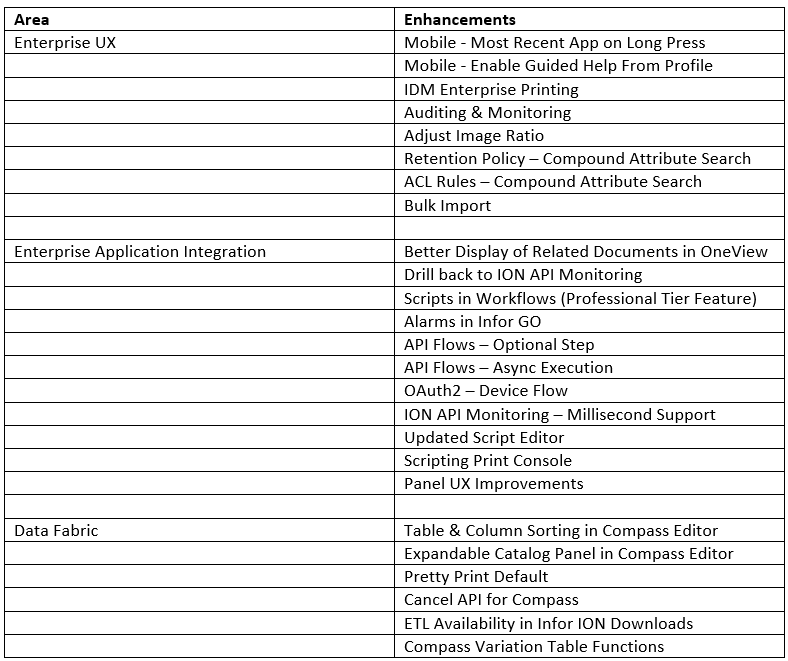 ---
Enterprise UX
Most Recent App on Long Press:

Provides the ability to switch directly to the last app visited by long pressing the recent apps icon.
Enable Guided Help From Profile:

Infor Go now provides the ability to enable/disable Guided Help.
IDM Enterprise Printing:

Leveraging ION Enterprise Connector, IDM Enterprise Print allows customers to integrate their Infor OS multi-tenant environment to on premise printers. From UI, Administrators will be able to enable locations and manage printers.
Auditing & Monitoring:

IDM has adopted IFS Auditing & Monitoring capabilities. Actions completed in the IDM Control Center will be monitored and available for administrators to track.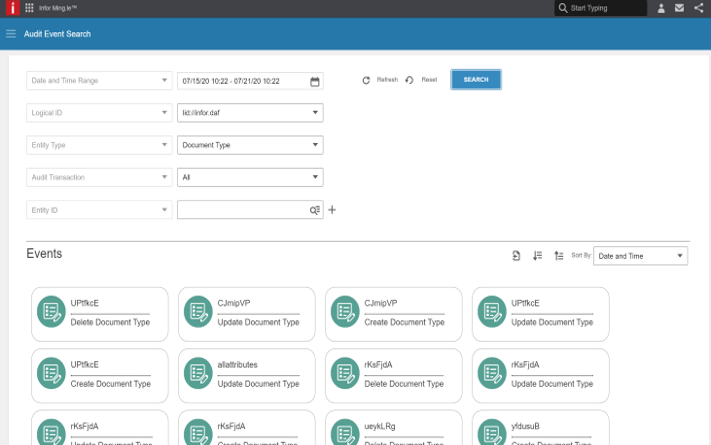 Adjust Image Ratio:

Using Document Output Microsoft Word Plugin, users have the ability to maintain the structure of documents when inserting images. Users will have the option to choose between maintaining image size and adjusting image ratio.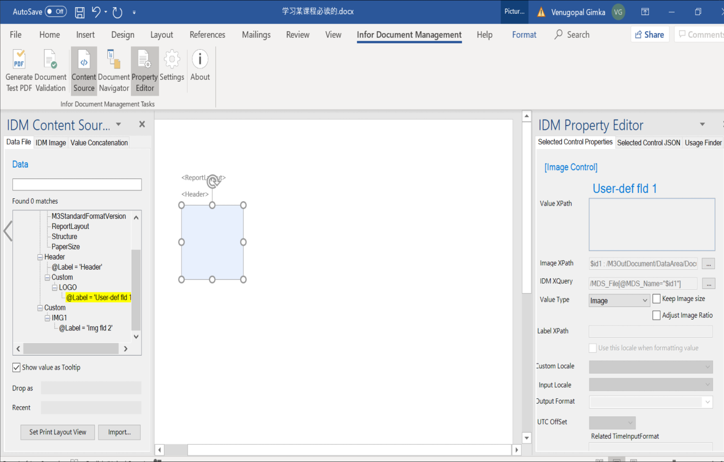 Retention Policy - Compound Attribute Search:

When creating a Retention Policy, users have the ability to use the Query Builder to search for multiple arguments for one attribute.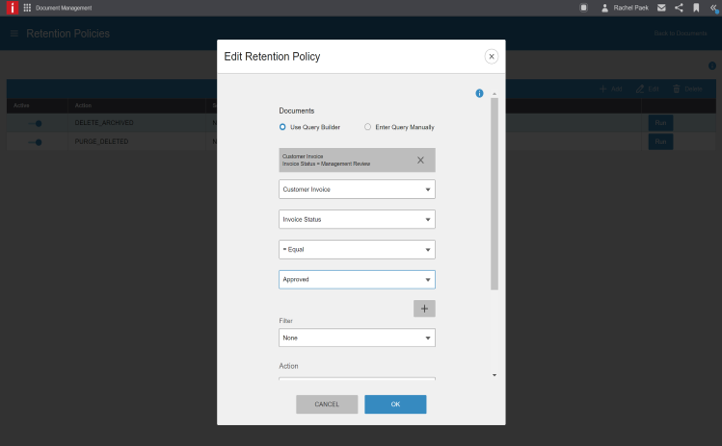 ACL Rules - Compound Attribute Search:

Administrators can create an ACL rule based on multiple attributes.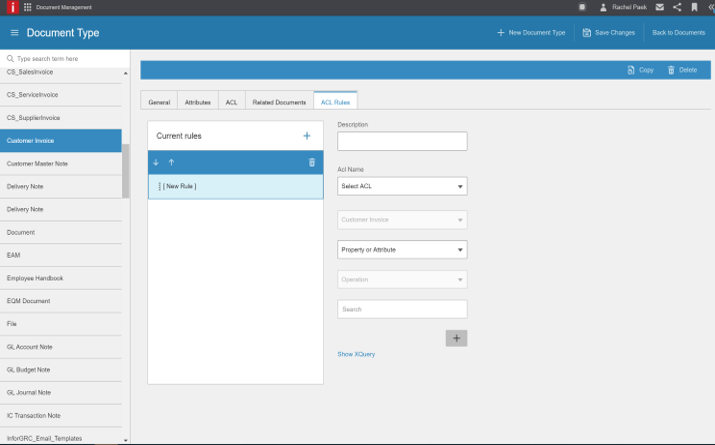 Bulk Import:

A Bulk Import tab has been added to the IDM Utility Tool. Users can upload multiple files and associated metadata into Document Management.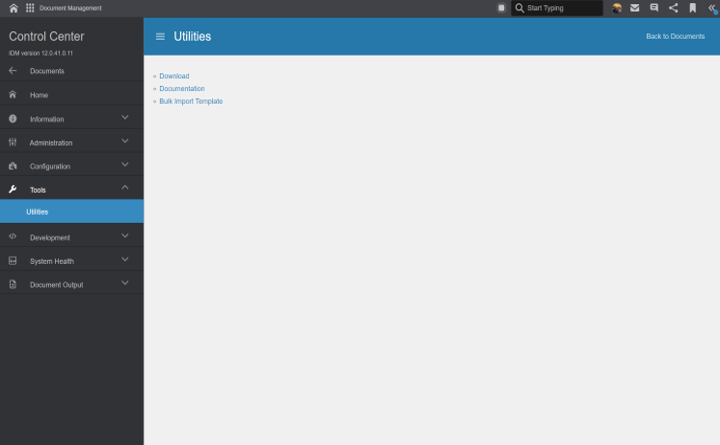 ---
Enterprise Application Integration
Better Display of Related Documents in OneView:

OneView timeline now shows the related and transformed documents as inputs and outputs of the components like API, Mapper, etc.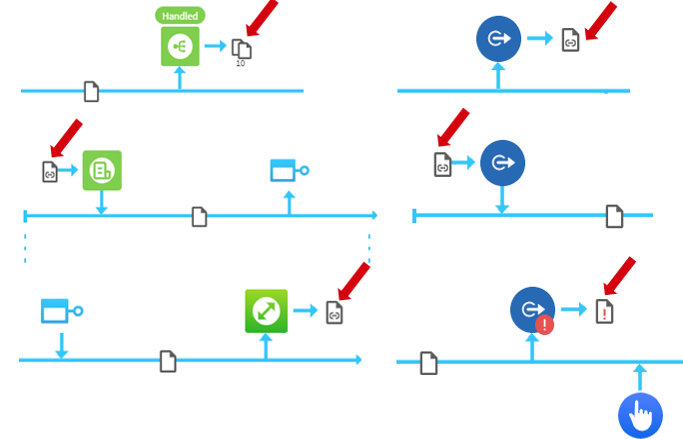 Drill Back to ION API Monitoring:

From ION OneView, you can now drill directly back to the ION API Gateway Monitoring page using the API reference.
Scripts in Workflows (Professional Tier Feature):

Use the 'Script' step to execute a script synchronously from a workflow. You can pass workflow parameters as input to the script, and map script output variables to (other) workflow parameters. You can also pass workflow structures as input to a script.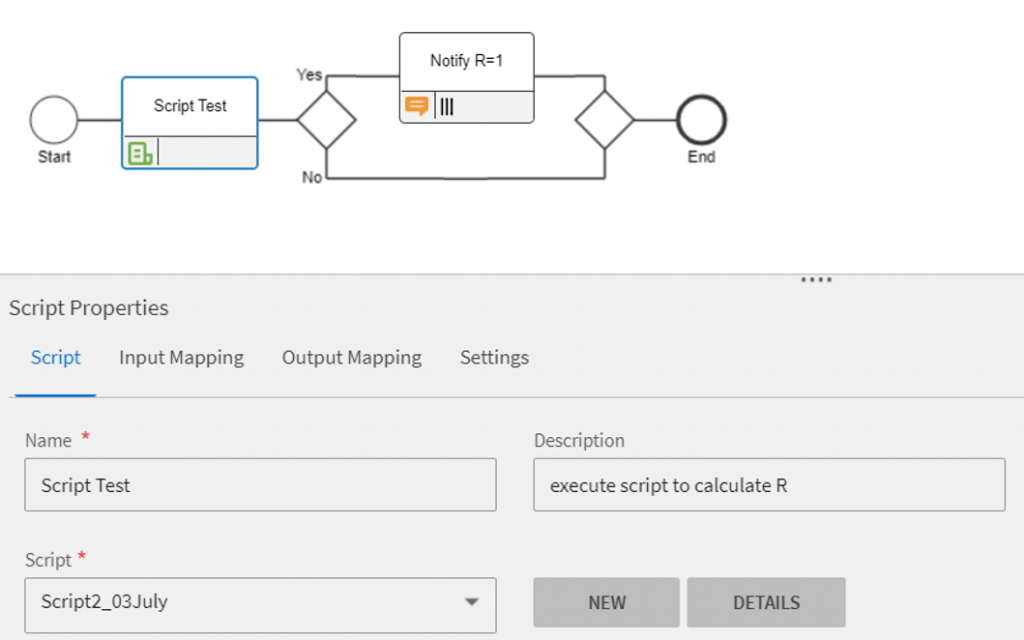 Alarms in Infor GO:

The Alarms widget has been enabled as a mobile widget for Infor Go. The same widget is also available as a Homepage widget for desktop and mobile.
API Flows - Optional Step:

Mark a given step as optional so that the flow can continue in case of an error.
API Flows - Async Execution:

An API Flow may have a lot of steps which require more than 5 minutes to complete. Such flows can be triggered in async mode so that the client can get the response at a later point in time.
OAuth2 - Device Flow:

Devices with no UI such as headsets, smart watches can call an ION API using the new device flow.
ION API Monitoring - Millisecond Support:

Millisecond is supported as a unit of time for the monitoring search criteria.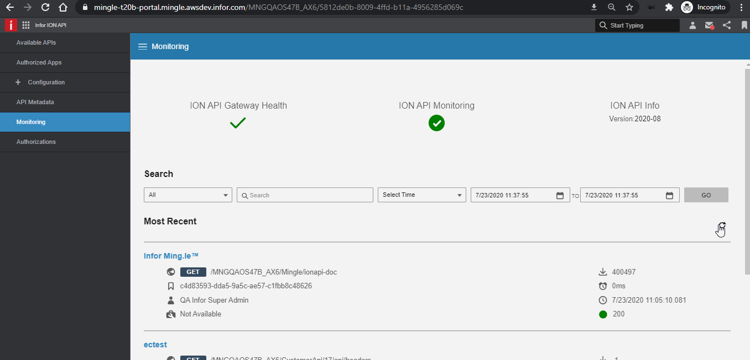 Updated Script Editor:

ION Scripting has updated their editor from AceEditor to Microsoft Monaco.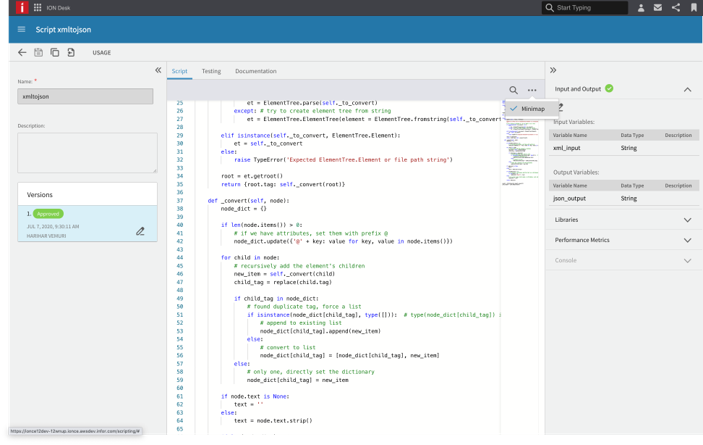 Scripting Print Console:

Developers are able to embed PRINT statements in their Python code to review, audit, and troubleshoot their scripts.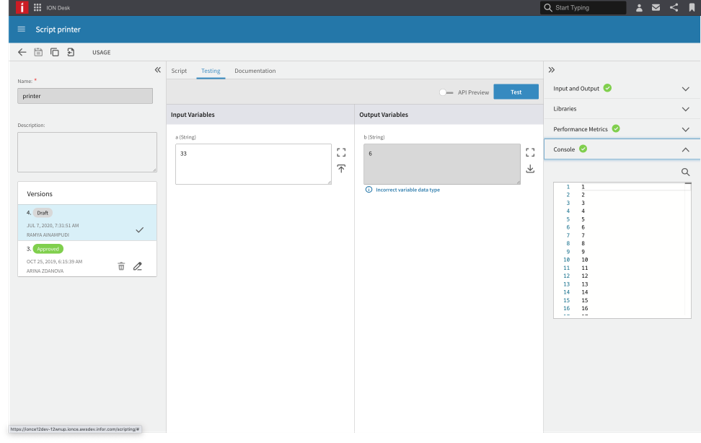 Panel UX Improvements:

ION Scripting's adjacent context and configuration panels have been re-ordered based on frequency of customer usage of each panel's features.
The Input & Output panel will now default to load expanded upon opening a script.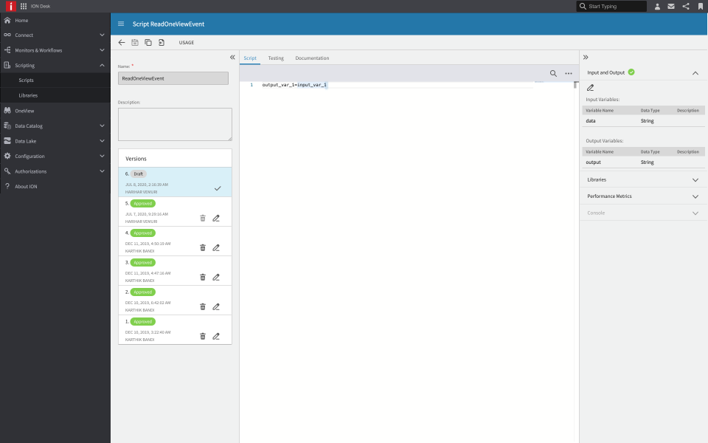 ---
Data Fabric
Table & Column Sorting in Compass Editor:

Compass Editor will now correctly sort order the list of tables and columns according to their alphabetical order and position definitions.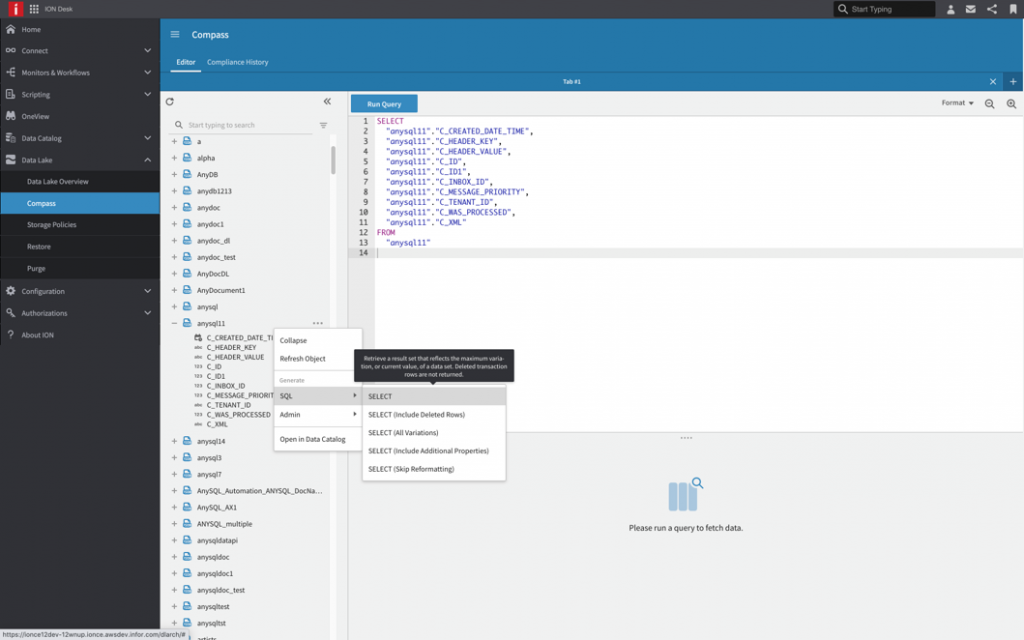 Expandable Catalog Panel in Compass Editor:

Developers and query writers can now expand the left-hand Data Catalog panel to see exceedingly long object names.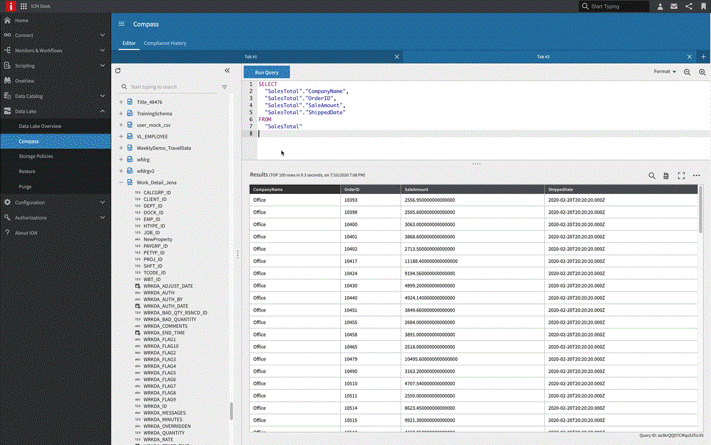 Pretty Print Default:

SQL code auto-generated by the Compass Editor is automatically pretty printed by default.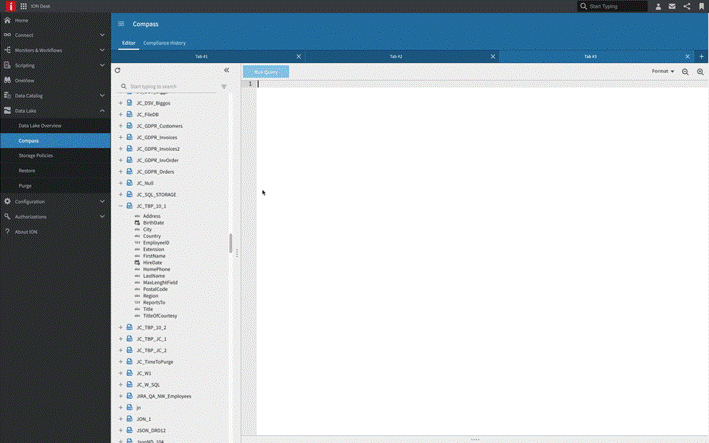 Cancel API for Compass:

Query developers can now cancel in-progress Compass queries via API.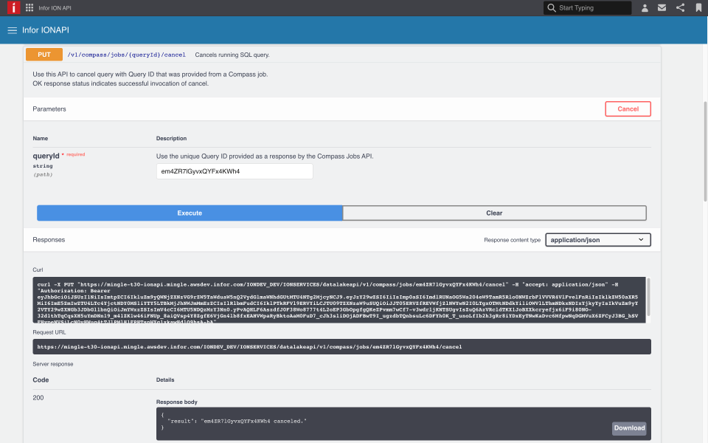 ETL Availability in Infor ION Downloads:

The Infor ETL tool is now available to download directly from within a customer's Infor OS tenant.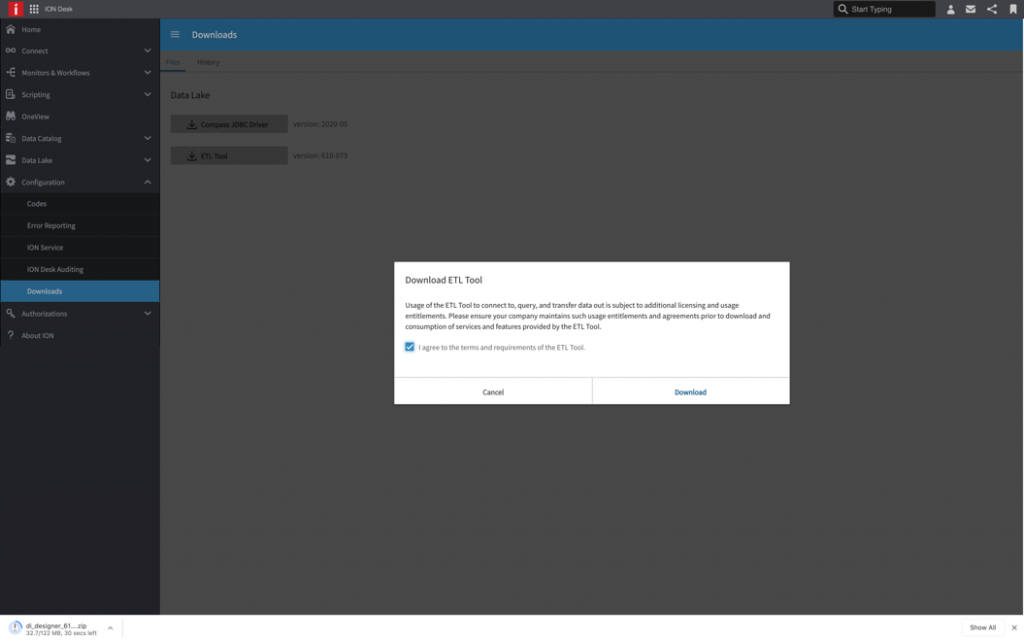 Compass Variation Table Functions:

Compass SQL hints are now available as table functions.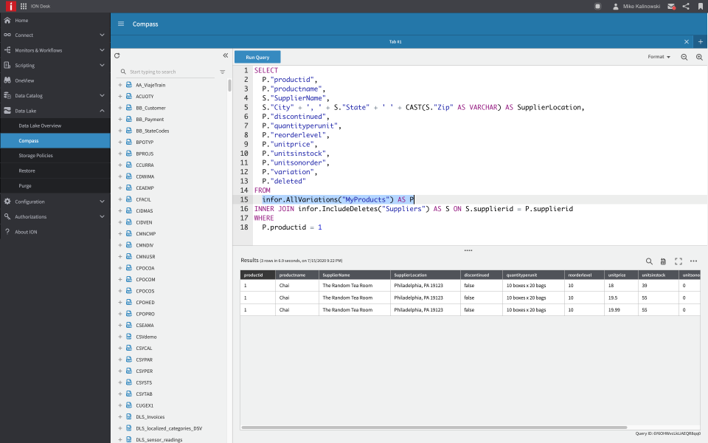 ---
A similar set of features will be available in the next on-premise release of Infor OS. A full list of new features, bugs fixed, and other documentation can be found on Infor Xtreme. Learn more about Infor OS here or contact us anytime.
Don't see a feature you want? Log into Infor Xtreme and click on Resources > Enhancement Requests. You can enter your own and vote for others.