November 12, 2021By Sam McFarlane

---
Release Highlights

---
Intelligent Digital Assistance
Increase the Multiple-Choice Character Limit:

The current character limit for Multiple Choice Custom Requirement Types is 500. This is now increased to to 10,000.
---
Enterprise Application Integration
Deflate Option for IOBox Applications:

The Infor Application Connection point (IOBox) supports sending and receiving deflated messages.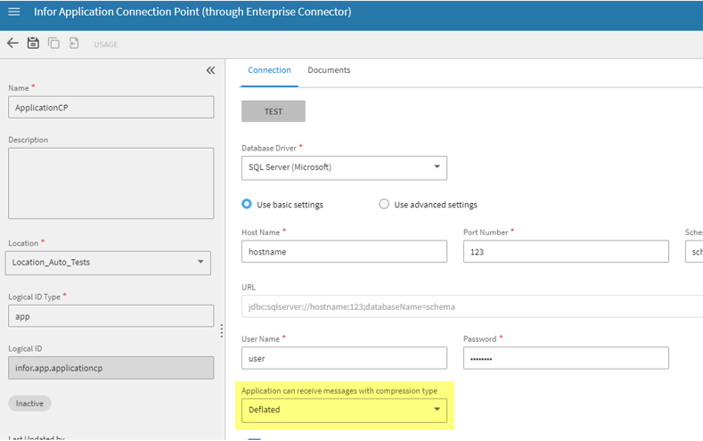 Optimization of Internal Compression:

All components in ION Connect were optimized, unnecessary deflate and inflate actions were removed.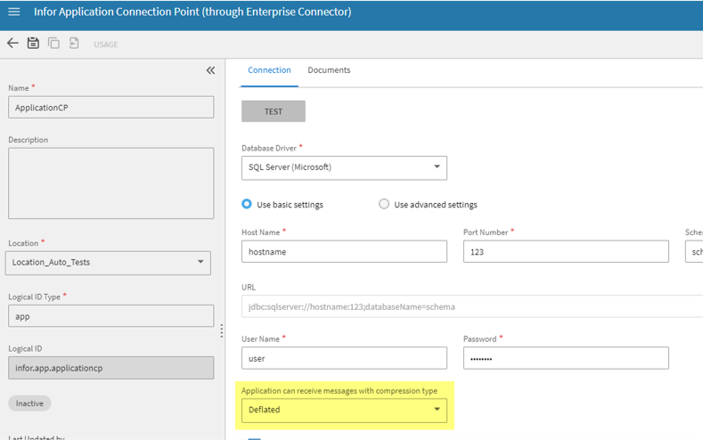 Scripting: Keep Page State When Navigating

The details page in Scripting such as library and script, keeps the UI state once navigating back from it.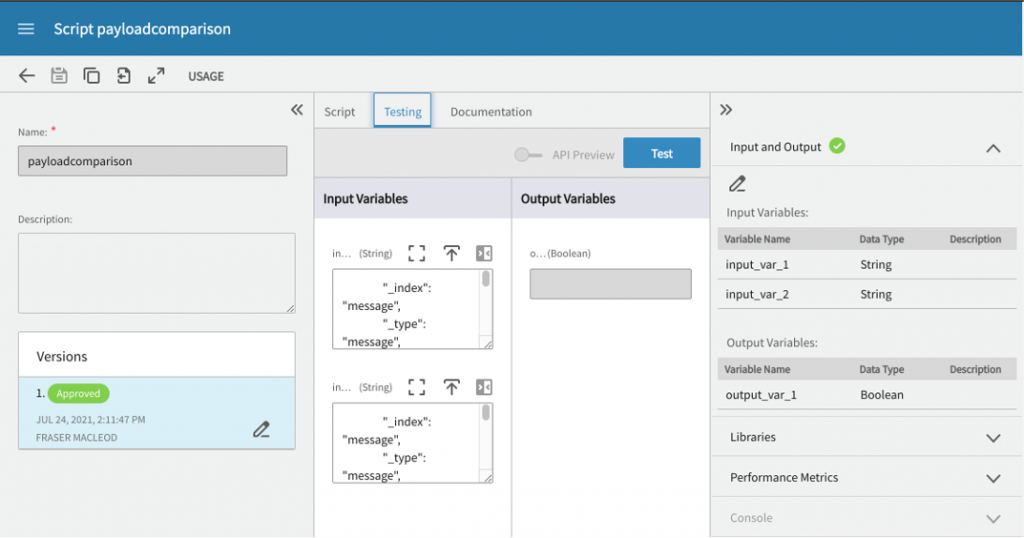 ---
Data Fabric
Preserving UI States During Navigation:

ION Scripting now preserves the state of the UI as user developers navigate away and back to a script.
Deprecation Notice for Data Lake Pages:

With Data Fabric availability as of Infor OS 2021.10, Data Lake application pages will feature a notification banner encouraging users to use the new Data Fabric app.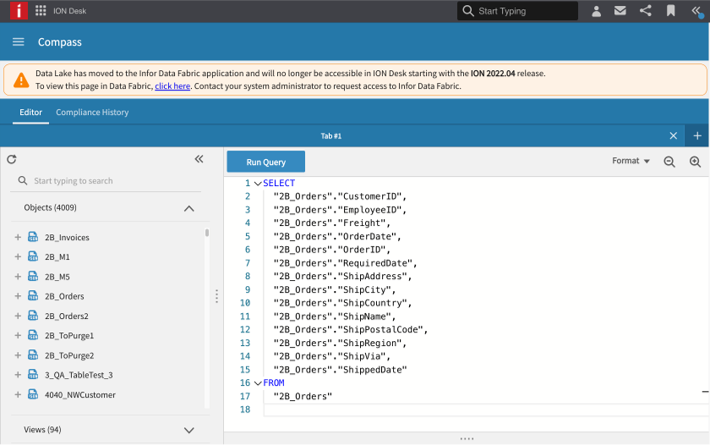 Atlas Object Full Screen:

Users may now expand the object editor to full screen to inspect a data object's contents.
Copy Compass Error Messages to Clipboard:

When encountering a query error, users are able to copy the error message to their clipboard.
---
Customer Central
Manage Incidents Export:

Users can now export from the manage incidents screen.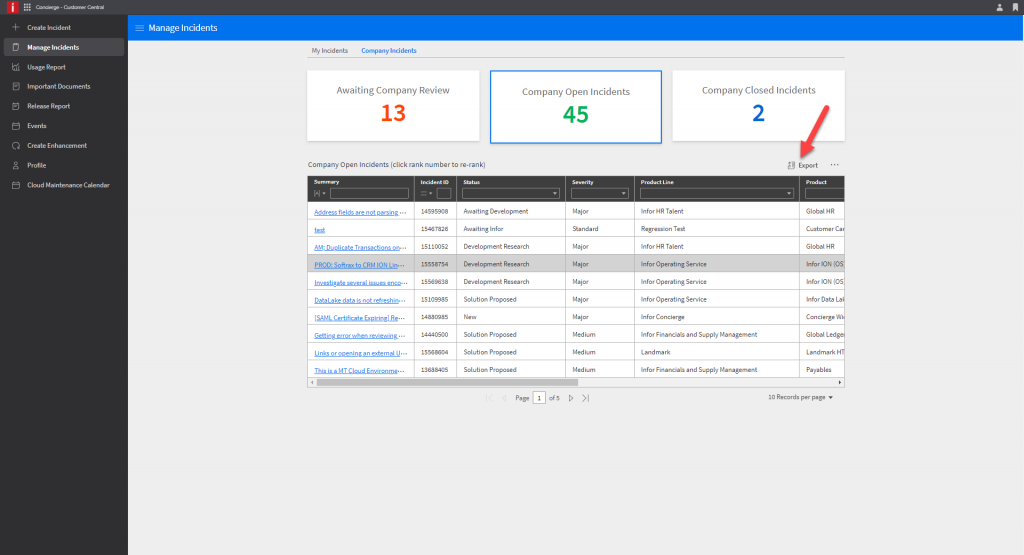 Usage Report:

Users can now view the Infor OS usage report from Customer Central.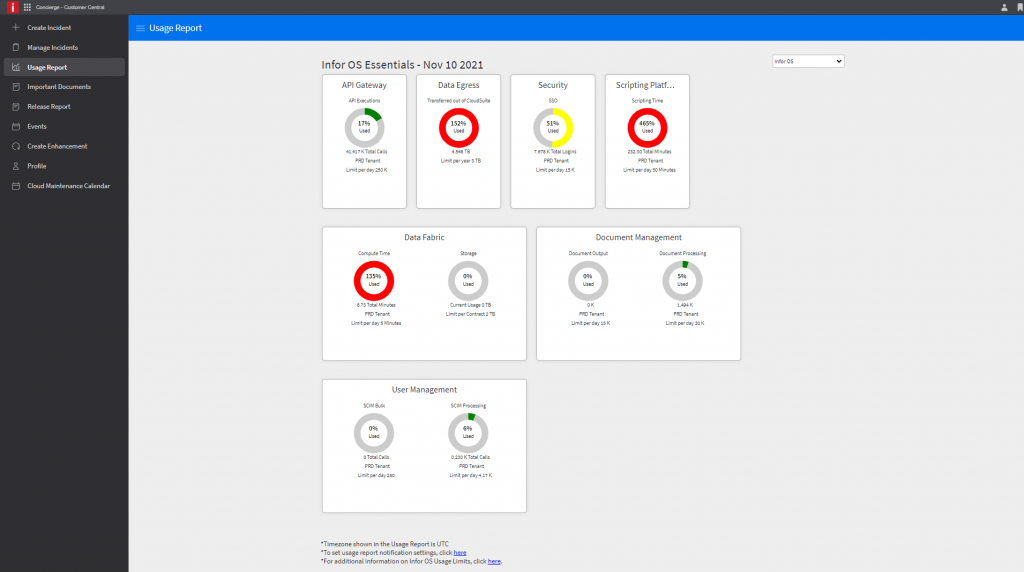 Usage Report Filter:

Users can drill down into and filter data from the usage report in Customer Central.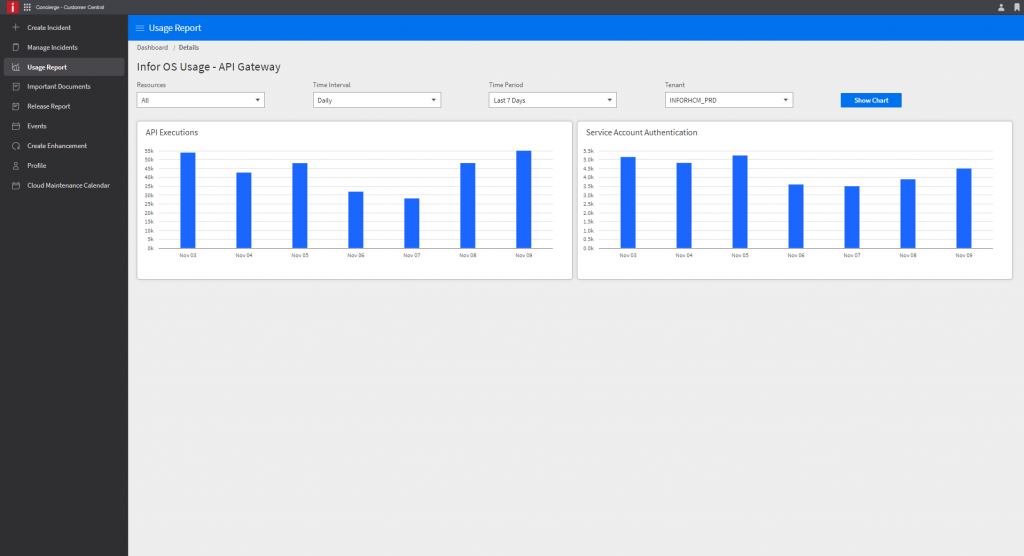 Infor Events:

Users can now view upcoming Infor events from Customer Central.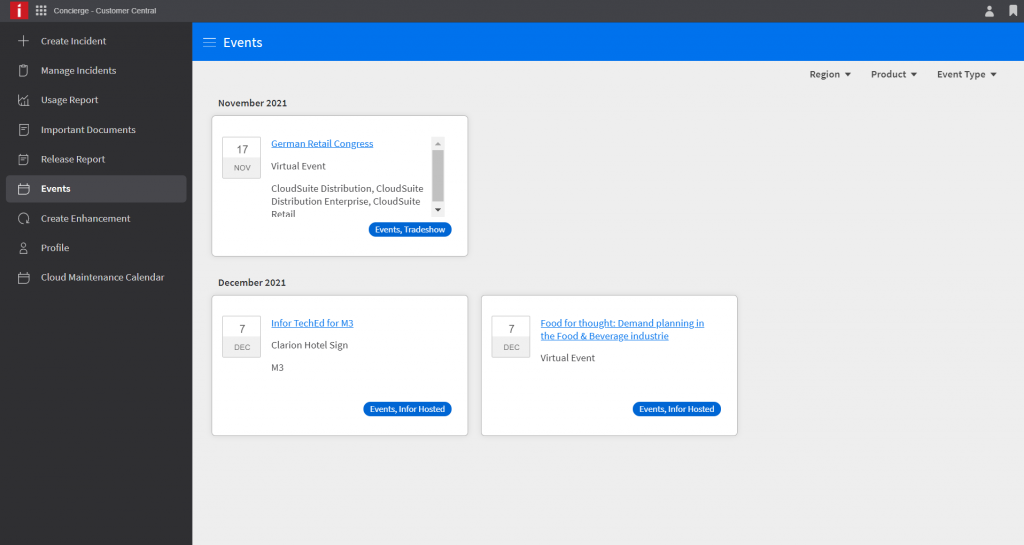 ---
A similar set of features will be available in the next on-premise release of Infor OS. A full list of new features, bugs fixed, and other documentation can be found on the Infor Support Portal. Learn more about Infor OS here or contact us anytime.
Don't see a feature you want? Log into the Infor Support Portal and click on Resources > Enhancement Requests. You can enter your own and vote for others.
For more information on product updates, please see the release training that is available to customers on Infor Campus.