October 12, 2021By Sam McFarlane

---
Release Highlights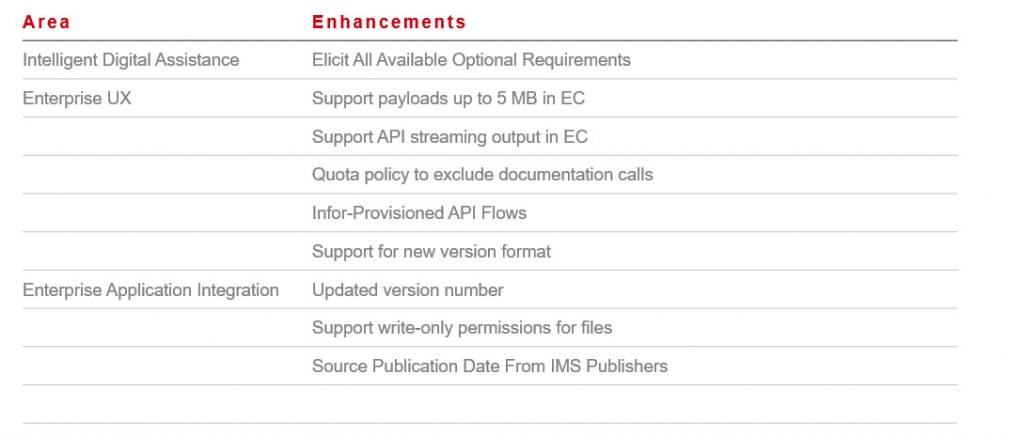 ---
Intelligent Digital Assistance
Elicit All Available Optional Requirements:

Allow all optional requirements up to the next required requirement to be elicited.
---
Enterprise UX
Support Payloads up to 5MB in EC:

Enterprise connector based ION API calls now support up to 5 MB of payload.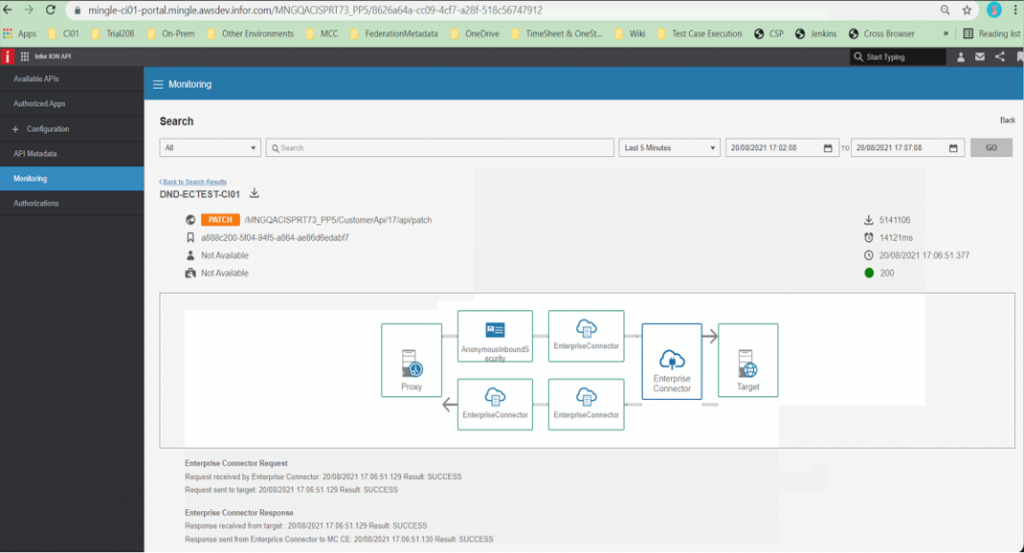 Support API Streaming output in EC:

Enterprise connector based ION API calls now support streaming output.
Quota Policy to Exclude Documentation Calls:

Calls to ionapi-doc should be excluded from counting against the quota limit.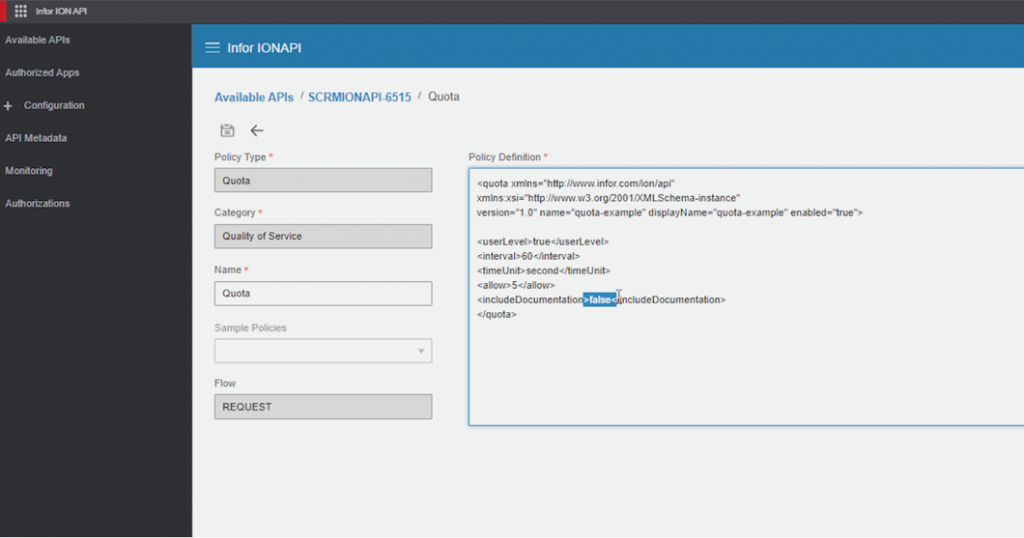 Infor-Provisioned API Flows:

Infor can now configure system API flows at the time of provisioning a new tenant. This aids in providing flows required for standard operations.
Support for New Version Format:

ION API Gateway supports the new versioning in the format YYYY.MM.NN
---
Enterprise Application Integration
Updated Version Number:

The new version number standard is applied, for example in About information.
New format is YYYY.MM.NN, where NN is a sequence number for updates after submitting the initial version.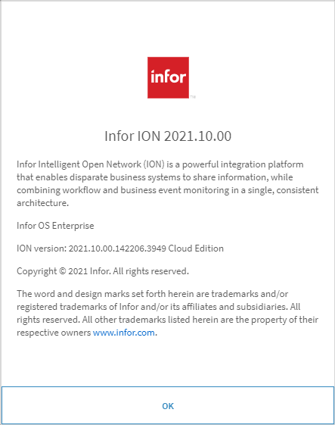 Support Write-only Permissions for Files:

You can now configure a file connection point to avoid creating an 'inprogress' file while writing the file, by selecting Enable support for write-only permissions.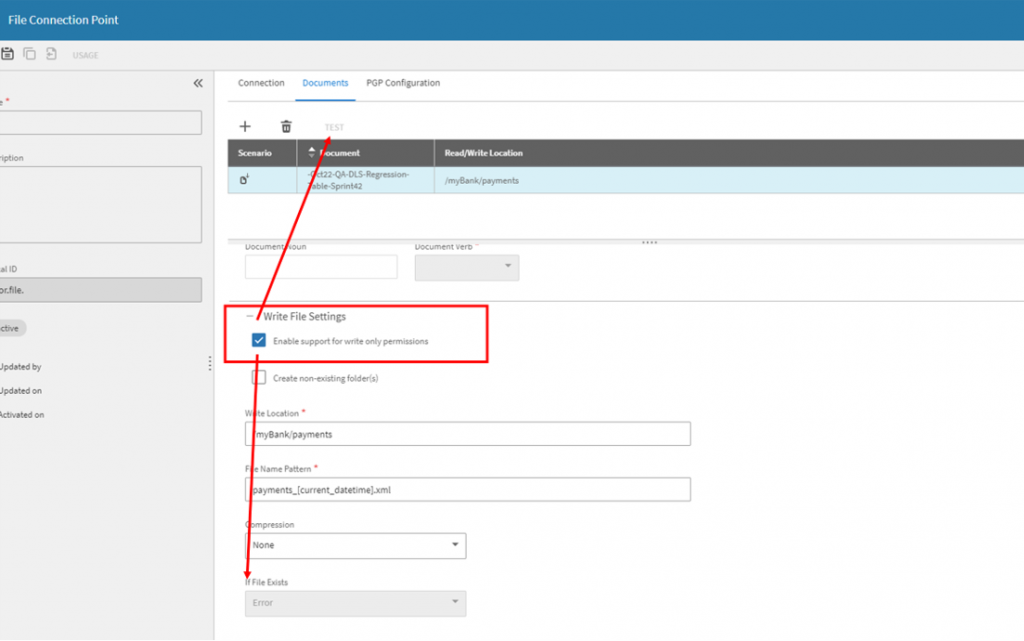 Source Publication Date From IMS Publishers:

In ION Messaging Service, a new header property is available: sourcePublicationDate.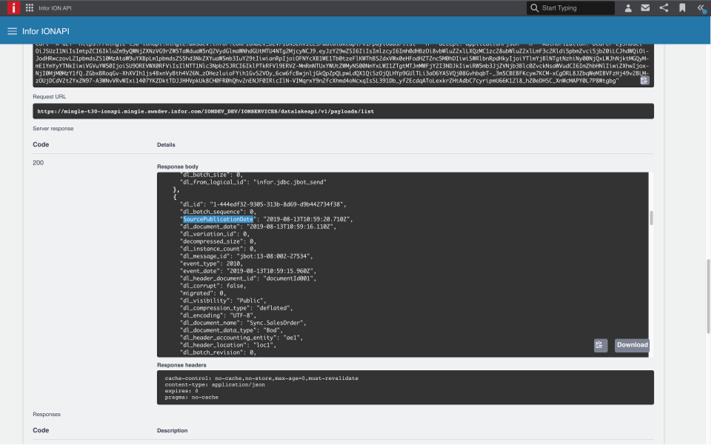 ---
Data Fabric
Infer Identifier Paths:

Users are now able to infer the primary key or keys of a table, view, or materialized view within the Data Catalog Crawler.
Improved Crawler Filtering:

Users are able to filter for specific database asset categories with support for filtering on tables, views, and/or materialized views.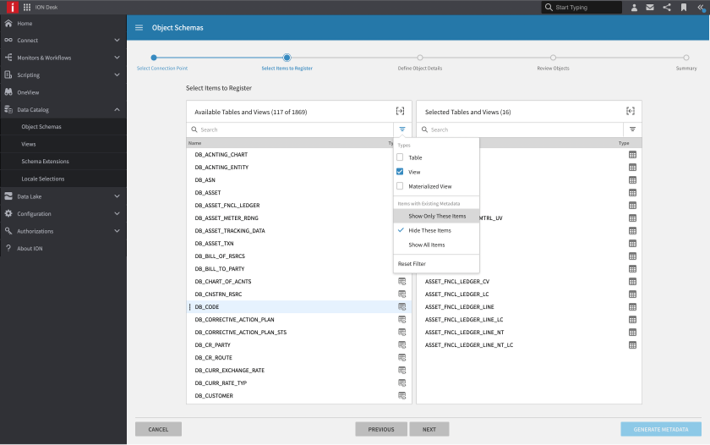 Cancel Crawler Metadata Registration:

Users are able to cancel the metadata registration process while in flight.
Data Fabric Application:

Infor Data Fabric features its initial release marking a new application to manage customers' data platform strategy. For a limited time, access to features will still be available in the ION Desk application as well.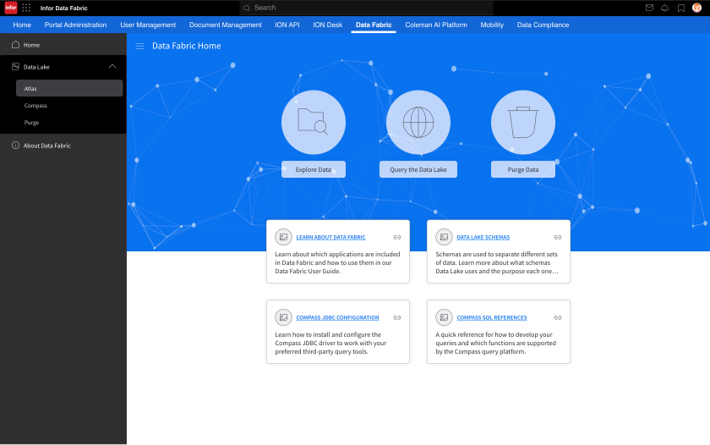 Quota Policies for Compass v2 APIs:

New quota policies defining technical limits on Compass v2 APIs are being introduced.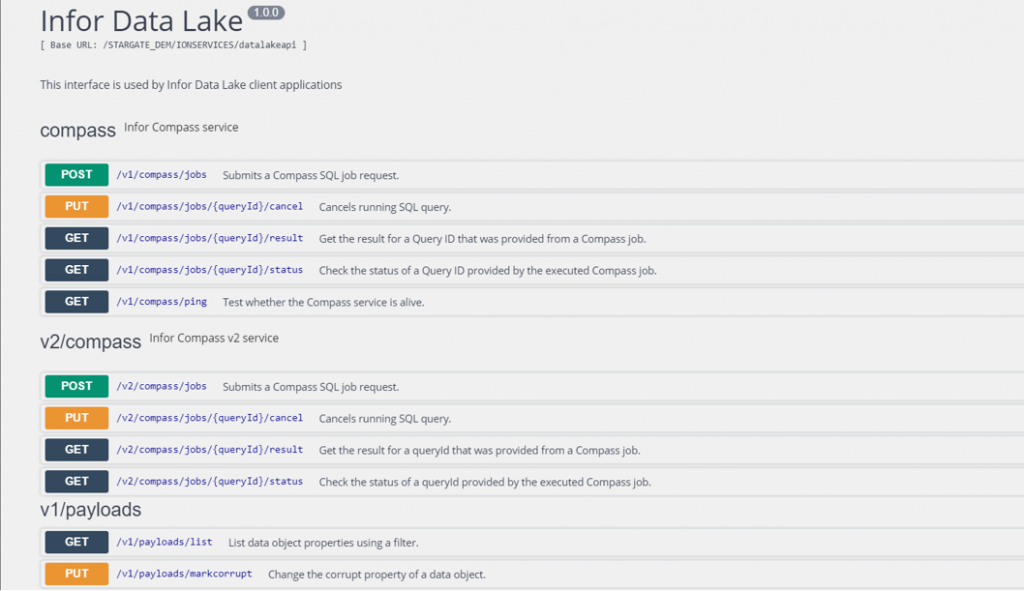 Deprecation of infor.clear_view():

The infor.clear_view() stored procedure has been deprecated in favor of infor.clear_table('table', 'FALSE').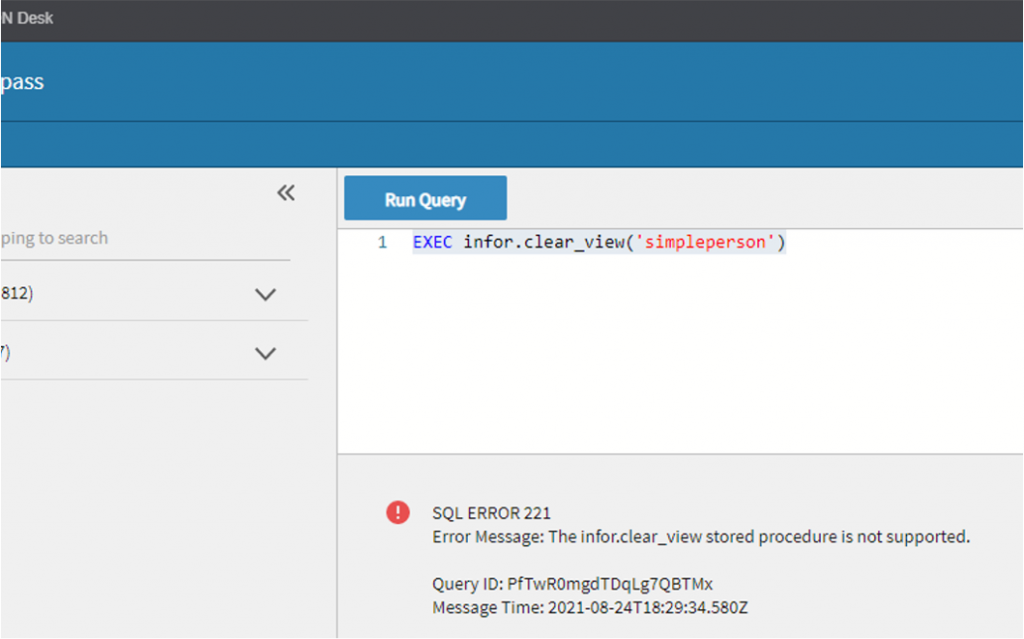 ---
A similar set of features will be available in the next on-premise release of Infor OS. A full list of new features, bugs fixed, and other documentation can be found on the Infor Support Portal. Learn more about Infor OS here or contact us anytime.
Don't see a feature you want? Log into the Infor Support Portal and click on Resources > Enhancement Requests. You can enter your own and vote for others.
For more information on product updates, please see the release training that is available to customers on Infor Campus.