June 19, 2023By Ravindra C Kabbur
Cloud is at the center of every organization's growth plans, and industry-specific cloud-based solutions are helping them achieve their objectives. Gartner estimates that by 2025, 65.9% of businesses will leverage cloud technologies as application and technology platform ecosystems. And Infor CloudSuite™ is one of the leading business cloud solutions that is helping organizations unlock the full potential of the cloud through manageable costs, smooth deployment, business continuity plans, and continuous innovation. In fact, CloudSuite ERP products have even been recognized as a Leader in the 2022 Gartner Magic Quadrant™ for Cloud ERP for product-centric enterprises.But continuous innovation comes at a cost for enterprises using these applications.
Cost of Continuous Upgradation
New technological breakthroughs, changing user behavior, and emerging security concerns make it imperative for solution providers to release periodic updates and new features. Infor does the same for its CloudSuite solution. However, each change must be configured/reconfigured and thoroughly tested before being applied in the production environment. This creates the following challenges for customers:
Businesses need to continuously identify and plan for test coverage and scenarios to ensure end-to-end testing.
Insufficient or lack of testing scenarios to simulate and test business processes can cause errors.
Inadequate domain knowledge to execute the tests delays application deployment.
Dependency on core business users for testing due to the impact of the released solution.
The unavailability of crucial business resources at a single point in time leads to the rushed hiring of resources.
To mitigate these challenges, enterprises must use intelligent and automated testing solutions tailor-made for the Infor CloudSuite.
How ATLAS Testing-as-a-Service Helps:
ATLAS Testing-as-a-Service (TaaS) is a comprehensive cloud-based automation solution designed to test the Infor CloudSuite applications. Its 500+ pre-built standard business scenarios make it 20 times faster than traditional solutions for testing Infor CSI, M3, and LN solutions.
ATLAS helps businesses simplify the otherwise cumbersome planning process and helps resolve any underlying issues through collaboration with Infor. It further streamlines the testing process by accepting unique business user data for execution, eliminating errors and data inconsistencies, and executing test scripts as often as required.
Lastly, its rich repository of test scripts helps customers see the impact of the new features on their current business processes without impacting business continuity. This minimizes the dependency of the business on the availability of technical and functional experts, thus improving planning and optimizing internal resources.
The ATLAS TaaS Advantage:
Using the ATLAS automated testing solution for Infor CloudSuite provides customers with the following benefits:
Improved Agility: Faster implementation of solution/patch releases reduces the cycle time and ensures consistent execution. With the ability to execute tests multiple times, customers gain the flexibility to adopt changes in the subsequent cycles. This also allows businesses to leverage the newest updates as soon as possible.
Enhanced Accuracy: The automated solution helps eliminate human errors and data consistencies. It helps test the solution across devices, operating systems, and test scenarios, thus improving the overall test coverage of the new release.
Zero Business Disruption: ATLAS can evaluate and analyze the impact of the released patches and solutions, helping customers understand the benefits of the functionality and its implications on retrofitting. It helps enable a proactive approach to change management activities to minimize business disruption.
Efficient Resource Prioritization: Automated testing of the updates reduced the dependency on functional and technical teams who are free to work on other essential tasks and study the impact of the updates on business processes. This also allows businesses to optimize their resources.
Reduced Costs: The pre-built test scripts quicken the testing process and eliminate the need for resource investment. ATLAS helps businesses optimize costs by up to 50% through the optimal use of resources and an efficient planning and execution strategy.
Seamless Scalability: Since the tool can run multiple test scenarios, we can scale up or down the testing process as per business requirements.
Increased Productivity: With minimal business disruption, efficient planning, and increased resource prioritization, business productivity improves vastly.
In Conclusion:
Automated cloud-based testing helps businesses save time, effort, and money. And working with a trusted partner gives organizations the tools to accelerate and optimize their Infor CloudSuite application's testing and deployment, reduce its risk profile, modernize controls, increase efficiencies, and foster an environment of continuous monitoring.
________________________________________________________________________
About the Author
Ravindra C. Kabbur
Senior Solution Architect, Birlasoft Limited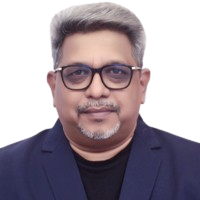 Birlasoft combines the power of domain, enterprise, and digital technologies to reimagine business processes for customers and their ecosystem. Its consultative and design-thinking approach makes societies more productive by helping customers run businesses. As part of the multibillion-dollar diversified CK Birla Group, Birlasoft, with its 12,500+ professionals, is committed to continuing the Group's 160-year heritage of building sustainable communities. www.birlasoft.com