September 28, 2017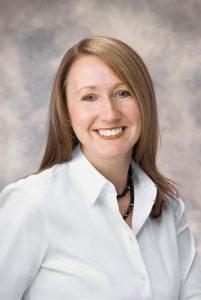 ASHHRA17
took place last week in Seattle where HR leaders in healthcare gathered to discuss industry trends. Infor was privileged to be a sponsor this year and meet with many HR influencers who stopped by our booth where we highlighted our HCM solutions that help hire, engage, and retain the right employees for the right role.
Some of the highlights for me were the breakout sessions and presentations by keynote speakers because of the thought-provoking topics that drive change in HR. Here are major themes that I want to highlight from the event:
Reducing nursing turnover
First year nursing turnover remains a troubling trend for employers. Between 2010 to 2015 there has been a 38% increase in nursing turnover. There was a lot of discussion around how to combat this during presentations, such as putting in residency programs for more than one year and keeping nurses engaged by letting them lead sessions and be a mentor in future years. Some other suggestions by the Advisory Board include providing social connections for emotional support on and off shift and a safe environment for sharing questions and concerns. Tools such as
Infor Workforce Management
and
Infor Talent Science
can provide career development and staffing by acuity to keep nurses more satisfied with their jobs and hiring nurses that are aligned to the job and culture based on behavioral characteristics.
Performance management
Should HR remove the traditional annual performance review? Per the
presentation from Advisory Board
, 90% of HR leads believe that reviews don't yield accurate results and 66% of employees believe that the process interferes with their productivity. Millennials have grown up in a very connected world and are used to continuous feedback. It's time to shift focus from management driven to the employee powered reviews that do not just highlight past performance but look at future capabilities.
Performance management tools
enable you to give recognition, conduct quick reviews, and capture continuous feedback from discussions in order to meet the needs of employees in a way that will benefit their personal careers.
Automation and Artificial Intelligence
One of the sessions talked about how HR managers believe Artificial Intelligence (A.I.) will become a regular part of HR roles within the next five years. HR leaders need to automate their human capital systems to save time and resources on tasks that otherwise would have been completed manually and use employee data to analyze and predict challenges. Leveraging analytics, A.I., and mobility allows HR leaders to meet people in the flow of their work and provide them with easily digestible information that enhances—not interrupts—their performance. Infor's A.I.,
Infor Coleman
, is designed to maximize human potential and help HR professionals dispense with menial tasks that divert time and resources away from strategic tasks, and is available anytime, anywhere.
Generational differences
The definition of 'career development' is not what it used to be due to a new perspective from Millennials. It is not necessarily about a training course or a certification, but being involved in hands-on projects or events. For example, tagging along to a conference, participating on a committee, or being invited to meet with a senior leader are ways to spur feelings of inclusion. Millennials who move into management roles have a harder time decompressing from work and enjoying personal time because they integrate their work life with their personal life more than any other generation. Organizations should be aware of this because many management positions are now being filled by Millennials. Systems like workforce management help promote career development, work-life balance, and the flexibility to update staffing schedules on the go.
Talent Management
Healthcare will continue to struggle with filling highly skilled positions. Micha'le Simmons, from Advisory Board, reported that there has been a 16% increase in recruitment spending since 2016, and healthcare spends more on recruitment than any other industry. It is critical not just to fill the vacancy but to hire the right person for the role and your culture. Find the right candidate through pre-hire assessments like
Infor Talent Science
, and create onboarding programs and development plans for staff, especially leaders. To prevent gaps in roles and inefficiencies in tasks, do not allow anyone to be promoted who does not already have their successor identified and prepared.
Now is the time to transform your HR for the future to advance human potential within your organization. To learn more about our healthcare-specific HCM solutions, visit our
website
.
What were your takeaways from the show? Please share your thoughts below.
- Erica Doherty, HCM Strategy Director, Healthcare