Global retailers trust Infor to bring agility to their supply chains, labor, and inventory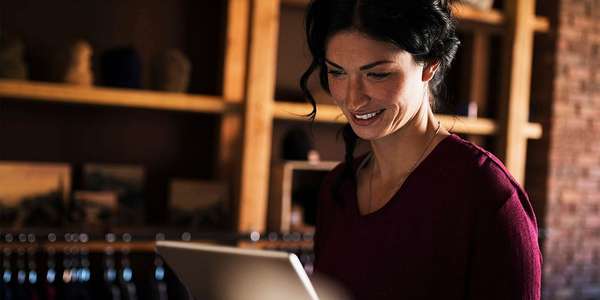 Retail
When a retailer's greatest asset is getting new ideas to consumers quickly, companies can't afford to let technology slow them down. Instead, it must help address key industry issues. Here are some key challenges and goals that Infor helps its customers address every day.
---
Full price selling periods are shrinking; product development and assortment creation must be faster.
---
Risk diversification and shifting tariff policies require flexible approaches to sourcing products.
---
Next-day delivery and curbside pick-up require specialized types of labor and positioning inventory closer to the customer.
---
Design assortments and collections must maintain lifecycle margin despite price/promotion pressure and increasing costs to serve.
---
Constantly changing market conditions require an adaptable, always learning workforce.
Our lifeblood is the front line of the retail store. By providing our front-line workers with reporting at their fingertips, sales and customer service have improved. All our employees, including executives, look at the same numbers and make better decisions as a result. All of this value has definitely contributed to a positive ROI."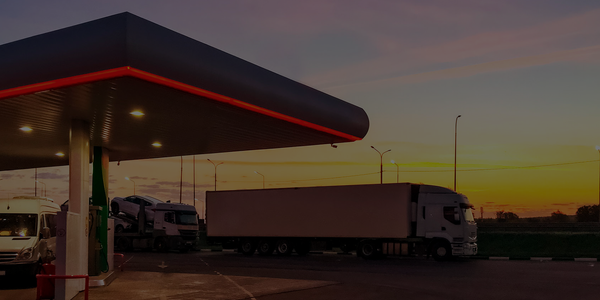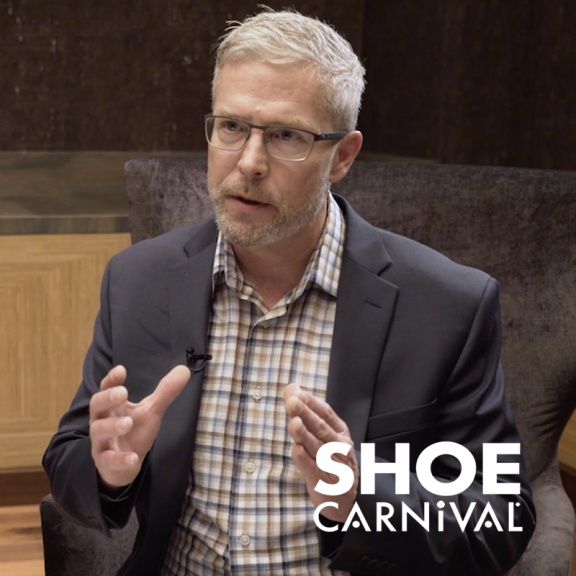 Customer success
With Infor Talent Science, Shoe Carnival replaced fewer employees and simplified back-office hiring processes by reducing turnover, improving training, and boosting internal promotions.


Delivering value for customers across industries
Solutions for your most critical challenges
CloudSuite Retail is the leading suite of machine learning and scalable cloud-powered technologies to optimize a retailer's inventory, labor, assortments, data, planning, and supply chain management.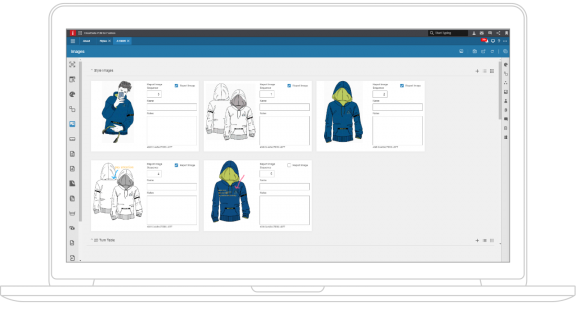 Reducing time from concept to customer
Cut weeks out of the product design and assortment building process
Collaborative product design
Curate collections guided by margin targets
Go to market shopping lists
Hyper localization of the assortment
Attribute level demand prediction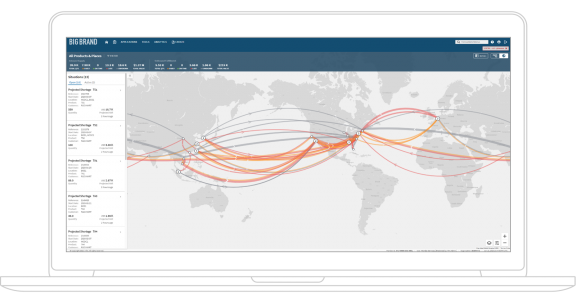 Risk mitigation and cost management
Enable end-to-end digital processes on a single platform
Plan omni-channel demand and supply
Reduce capital tied up in sourcing
Improve control and tracking of suppliers
Proactive supply orchestration for compliance
Diversify sourcing with sustainable suppliers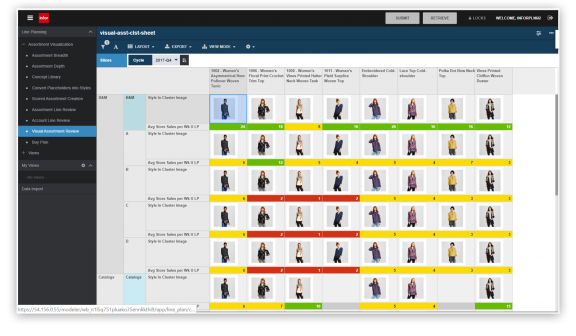 Solve fulfillment and resource management complexities
Gain omni-channel supply chain visibility for today's customer journeys
Move inventory to maximize lifecycle margin
Autonomous, interconnected network for visibility and collaboration
Position inventory for all customer journeys
Manage distribution center activities holistically
Embedded labor management and 3D visual analysis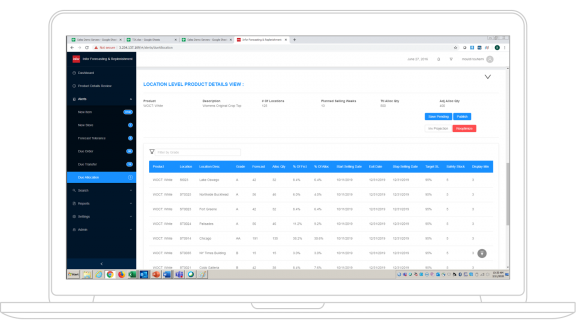 Exceed profit objectives
Managing profit when margin pressures are high
Machine learning uncovers what drives demand
Location- and segment-tailored assortments
Automated improvements to allocation and replenishment
Real-time visibility and transactional updates
Save up to 25% by moving corporate operations to the cloud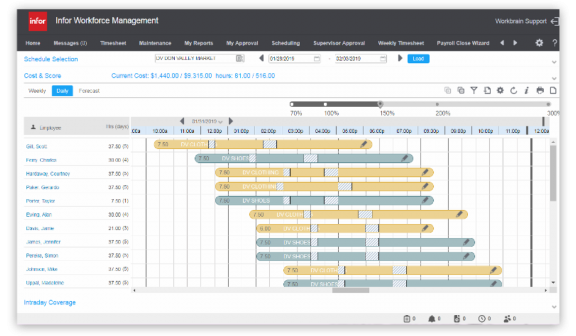 Anticipate workforce demands and schedule
Ensure the workforce can flex to meet demand
Automate key labor management processes
Best coverage around seasonal needs
Analyze workforce data continuously
Comply with complex workforce regulations
Hire talent for behaviors and skills
Productivity by the numbers
3-5%
LABOR PRODUCTIVITY IMPROVEMENT
BUILT FOR INDUSTRY
Infor Solutions for Retail
Demand Management
Infor Nexus
Infor Talent Science
Infor WMS
Infor HCM
Infor Financials and Supply Management
Infor PLM for Fashion