700+ casino and gaming organizations trust Infor with their enterprise software needs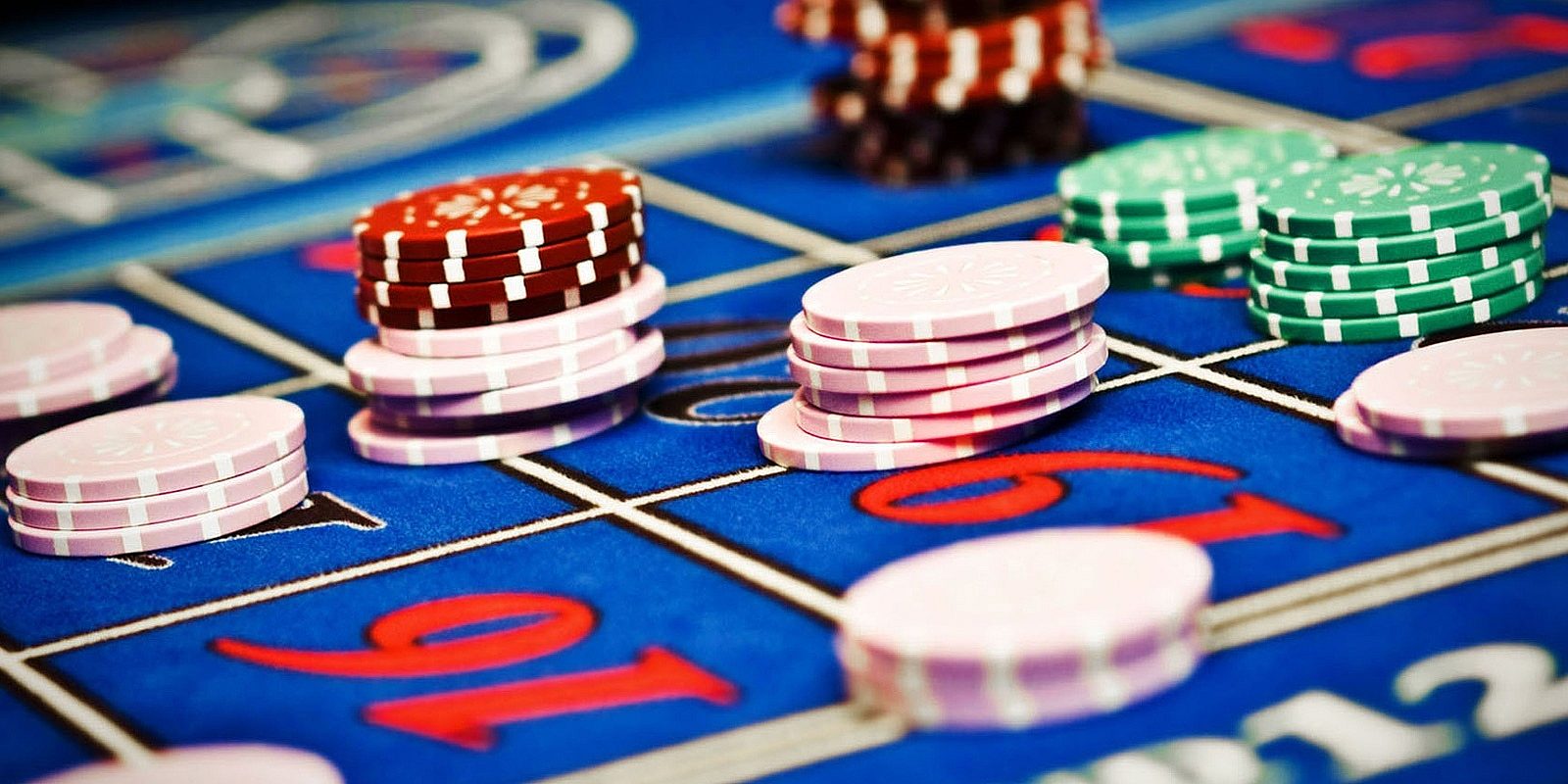 Go all-In with Infor® gaming solutions
Bridge the gap between hotel and casino with a modern PMS
Casinos & Gaming
Casinos and Gaming customers leverage Infor's powerful hospitality cloud solutions in today's every changing industry landscape. This includes a technology platform to streamline data across multiple applications in the enterprise, data science on big data with advanced analytics, property management systems (PMS), advanced hospitality revenue management systems (RMS), and an array of scalable applications across the industry to optimize operations to deliver a superior casino player and guest experience, and meet the challenges of a constantly evolving hospitality space. Here are some key challenges and goals that Infor helps its customers address every day.
Player tracking and continuity
Limited visibility into guest value across properties
Precise insights—right product, right guest
Unified operations—consistent experiences
Better communications and guest comfort
Greater responsiveness to guest requests
Increase transaction speed and visibility & flexibility across enterprise
Legacy technology and scalability to maximize on newer Revenue models
Outdated systems impede innovation
Supportive of new revenue models
Greater capacity to scale globally
Easier partner-supplier collaboration
Increased transaction speed
Productivity by creating and supporting personalized and mobile friendly services
Legacy systems affect employee productivity
Increased visibility on the go
Contactless processes
Guest self-service tools
Enhanced engagement—increased LTV
Mobile work force - empowered staff
Integrations between gaming and lodging and managing complex multi channel activities
Stove-piped and inflexible integrations
Integrations to meet prospect preferences
Competitive visibility and rate parity
Dynamic event planning solutions
Seamless connections—events and lodging
Centralized multichannel control
Developing a data driven technology platform for Big data insight/technology
Requires access to vast amounts of data
Faster identification of key data
Greater visibility of competition profiles
Inclusive environments for data collection
Enterprise-wide secure data access via the cloud
Merging data from different sources across the enterprise
Moving data in and out of the Cloud
IOT connecting people, devices & processes & assets
Micro-vertical expertise delivers business value faster

Casinos

Native American Gaming

Gaming

Resorts

Hotel Brands
Management Companies

Independent Hotels
Solutions for your most critical challenges
Infor Cloudsuite™ Hospitality is the industry's leading software suite of casino and gaming applications—fully integrated and delivered in a multi-tenant cloud environment.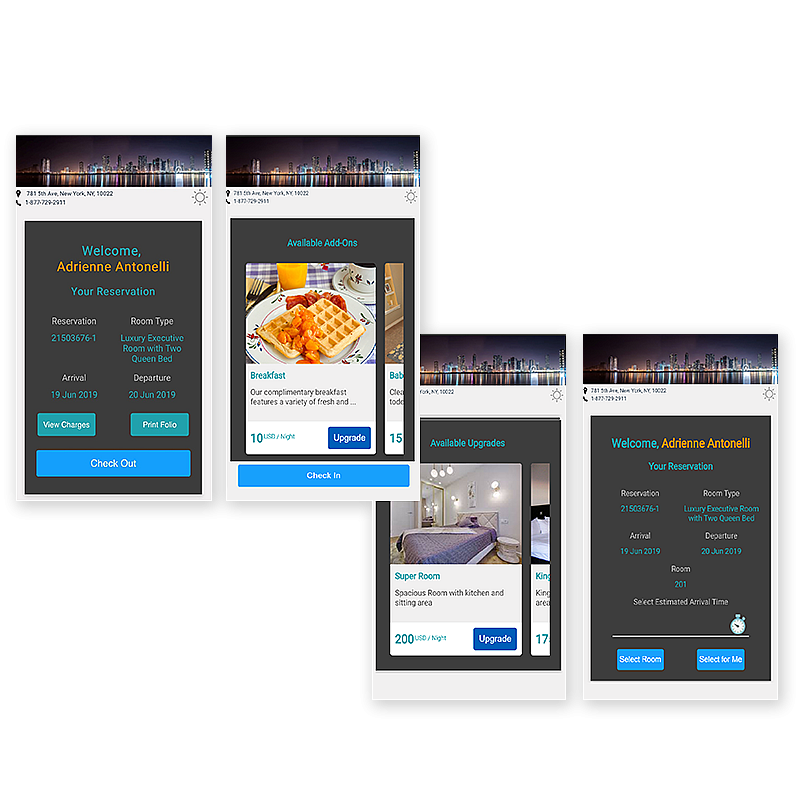 Create seamless guest experiences
Cultivate return visits and profitable, long-term relationships with top players and guests
Connect gaming system player profiles and property management
Use advanced guest profile- and player-tracking capabilities
Offer a professional, hassle-free, UI experience for guests by putting the guest in control for managing their stay from end to end via their own mobile devices
Gain valuable insights about your guests from a single stay to inform engagement strategies
Track guests' lifetime value via guest histories to tailor experiences and craft upsell opportunities
Leverage mobility tools amongst hotel staff—Mobile Check In, Digital Registration, Mobile, Housekeeper to improve processes and communication
Reduce social contact for guests—paperless check in and check out, add-ons, room services, maintenance requests, and more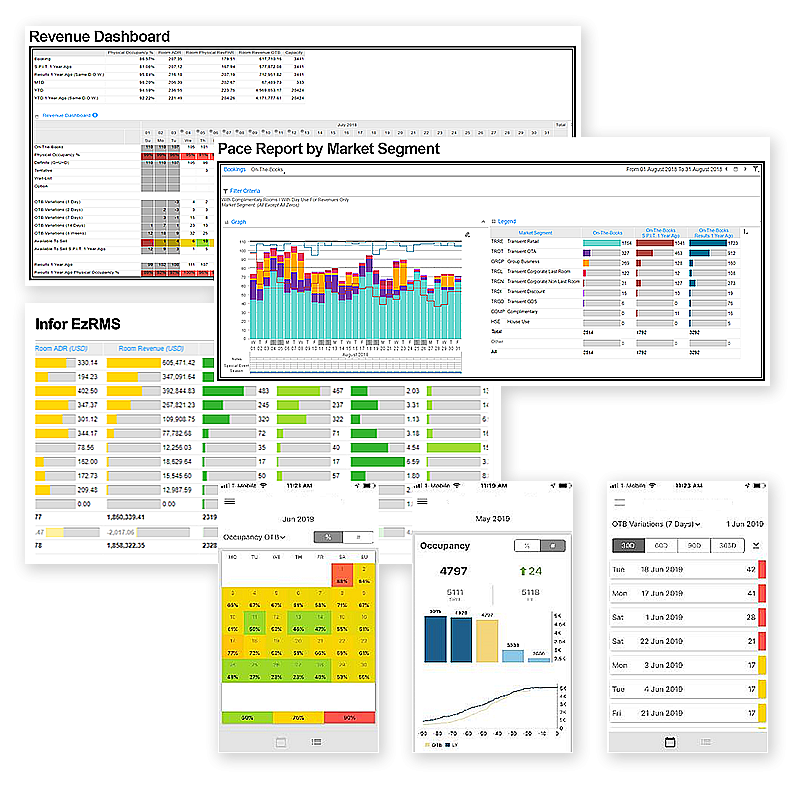 Anticipate changes across properties
Easily manage revenue and yield with automated forecasts and recommendations across properties
Optimize on player tiers levels and maximize occupancy while protecting rates via automation
Gain strategic insights from focused analytics to make better decisions based on real data
Generate detailed demand forecasting information while on site or on the go
Implement strategies across multiple sales channels via cloud-based solutions and infrastructure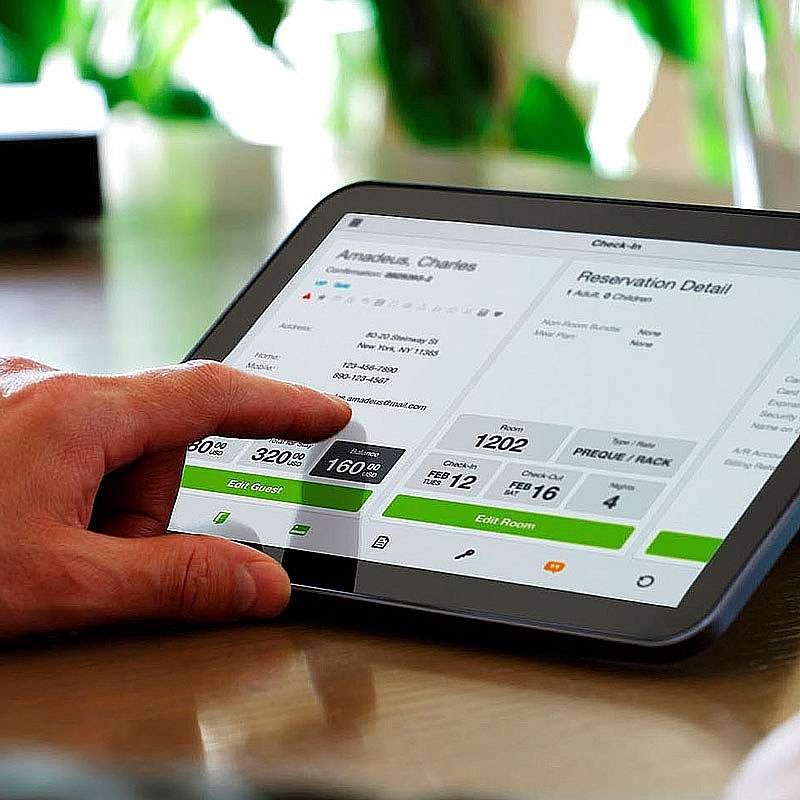 Optimize operational mobility
Operate with the efficiency and flexibility of the cloud
Automate tasks, workflows, and reminders
Eliminate missed steps and mistakes
Streamline time-consuming tasks
Access data securely, on-the-go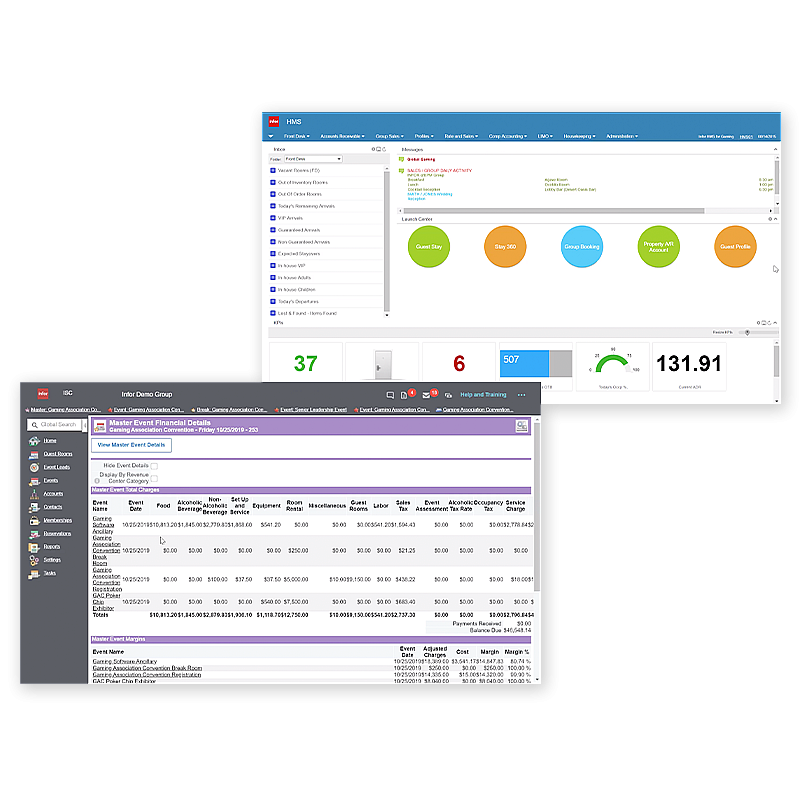 Integrate systems
Make more informed decisions thanks to a comprehensive view of business data
Reduce manual processes
Access accurate and consistent information, 24/7
Empower teams with a user-friendly UI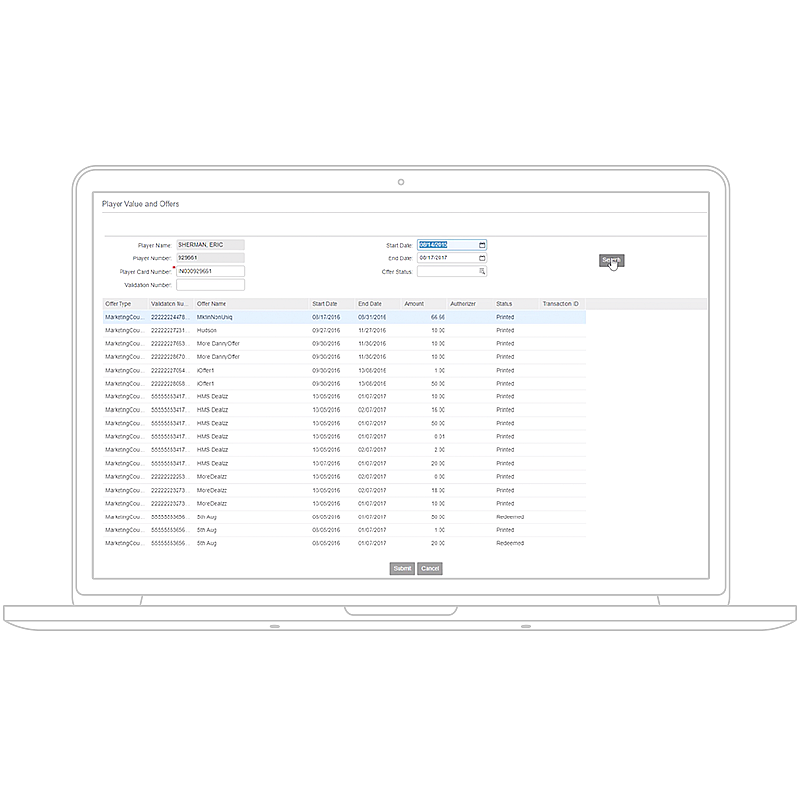 Utilize business data to build relationships
Track activities, histories, and preferences to build rapport with top players
View player profiles from any location
Track activities in the casino and match them to rewards
Incentivize loyalty
Productivity by the numbers
50%+
reduction in guest check-in times
88%+
improvement in financial performance forecast accuracy
Let's Connect
Contact us and we'll have a Business Development Representative contact you within 24 business hours