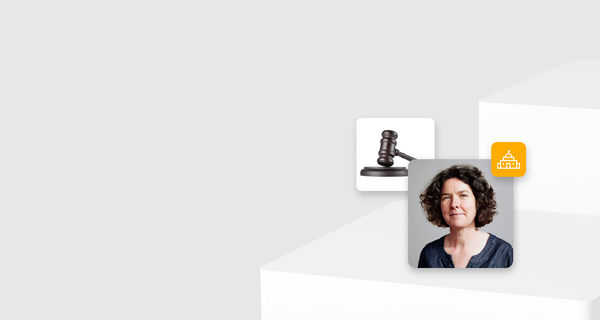 Support standard government operational processes seamlessly with modern ERP
Modernize how your state or local agency, community organization, or K-12 school districts operates. Deliver full transparency, comply with regulations, and offer efficient services.
Our secure FedRAMP and NIST cloud-based, ERP solutions provide critical financials, procurement, HCM, payroll, and operations on an integrated, mobile-ready platform. 17 of the 20 largest cities in North America are powered by Infor.
Infor product feature release highlights
Infor President & CTO, Soma Somasundaram, describes the latest product updates from Infor and what customers can expect.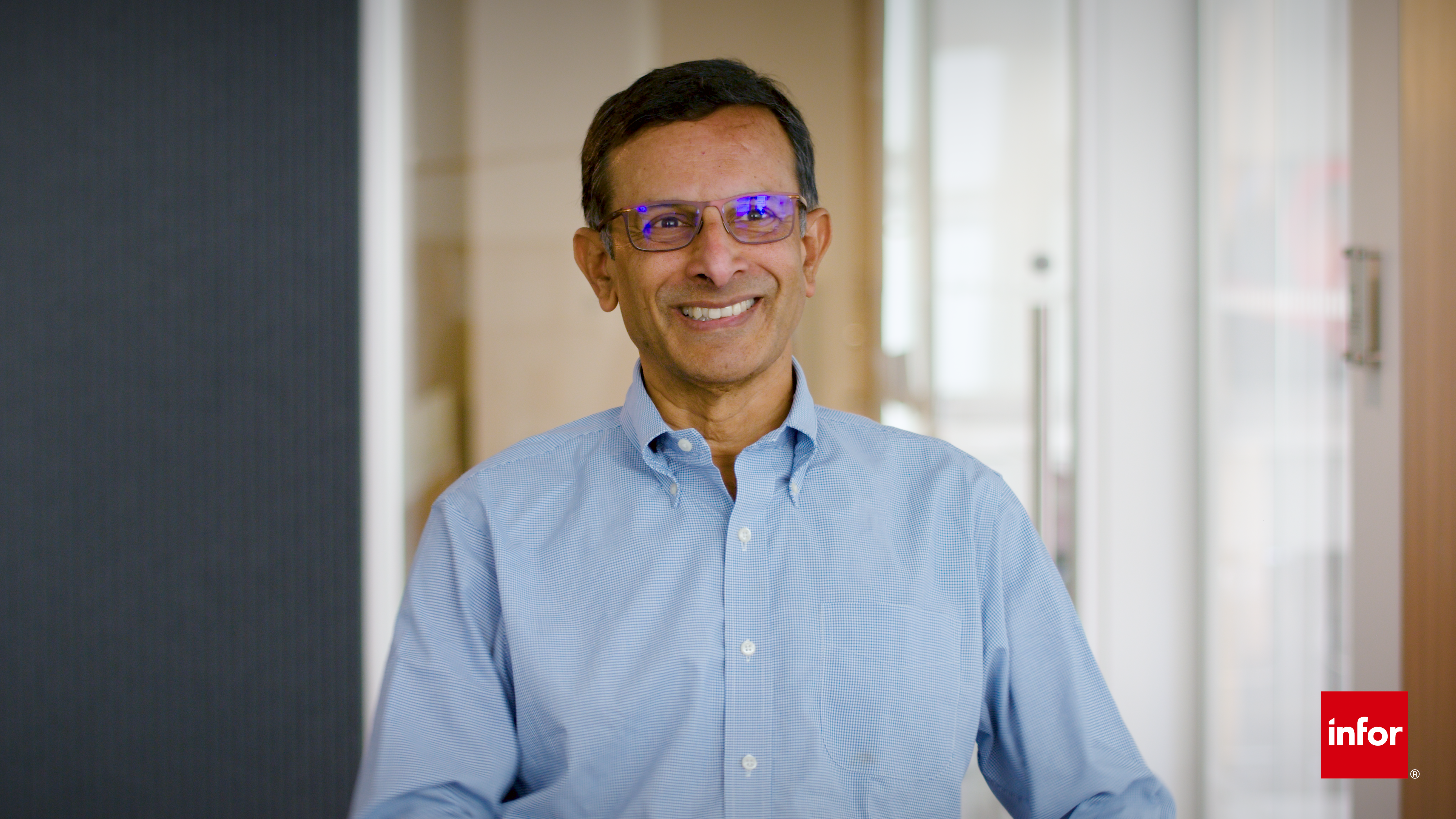 Product Release Highlights
Infor® CloudSuite™ Public Sector enables state and local government employees to be the catalyst for change in their communities.
Amid major local, national, and global challenges that make the demand for impactful public sector work pressing, Infor enhanced Infor CloudSuite Public Sector equips teams with modern solutions that enable responsiveness to better serve constituents.
Implement uniform processes to scale change
Modernize operations with innovative services
Nurture the next generation of leaders
Overview
Implement uniform processes to scale change
Increasing regulatory pressures, as well as diversifying constituent needs, require uniform processes to ensure operational effectiveness organization-wide. Infor CloudSuite Public Sector provides the digital infrastructure needed for customers to scale their operations and deliver on their missions. Infor CloudSuite Public Sector seamlessly integrates with customers' existing systems to create a 360-degree view of operations, deliver data-powered insights, and develop fool-proof, repeatable processes to scale change quickly.

Disparate systems and processes across multiple departments too often get in the way of delivering the support citizens need. Infor CloudSuite Public Sector enables all departments to operate from a single database, improving efficiency organization-wide. In fact, Public Sector customers improved customer service delivery by 62% after implementing Infor's solutions – ensuring they can deliver on their mission of bettering citizens' lives more quickly and seamlessly.
KEY INDUSTRY ENHANCEMENTS
Centralized report catalog: Updates to Infor Financials & Supply Management (FSM) and Infor HR Talent (HRT) make reports available in one location to reduce complexity and increase onboarding and training optimization from new administrators and leaders.

Reimagined workspaces for buyers and contract managers: New standard workspaces are available in the workspace catalog specifically optimized for the unique needs of buyers and contract managers. New standard Wwrkspaces are available in the Portal Workspace catalog that bring together all employee + manager self-service functions across HRT, FSM and WFM.
Overview
Modernize operations with innovative services
Each day poses new challenges for public sector organizations that are only exacerbated by outdated processes and platforms. Infor CloudSuite Public Sector delivers modern, innovative, industry solutions to enrich organizations and ensure greater efficiency and productivity in the name of constituent satisfaction. Infor CloudSuite Public Sector serves as the backbone of customers' modernization efforts to improve responsiveness to local, national, and global governmental challenges. With its latest enhancements, Infor CloudSuite Public Sector packages the latest technology into one central platform, providing an easier, high-impact path to better, faster constituent service.

Major countries navigating increasing populations, major demographic shifts, and ever-changing humanitarian crises must be able to quickly respond to new developments. By centralizing innovative services that enable greater agility in one platform, Infor CloudSuite Public Sector has helped customers manage over 240 projects simultaneously with increased operational efficiencies throughout.
KEY INDUSTRY ENHANCEMENTS
ADP compliance integration: Introducing new standard third-party API-based integration for ADP Compliance Services. Compliance integration eliminates complex custom file-based interfaces built using IPA and other tools that must be supported by GPS.

Shift Billboard Analytics: Updates to HCM provide supervisors, managers and leaders out of the box data insights to understand how the Shift Billboard is leveraged to fill open shifts within their organization.
Overview
Nurture the next generation of leaders
Today's labor shortage threatens not just daily workflows, but citizen engagement and community development as well. Infor CloudSuite Public Sector helps customers nurture existing talent and grow their workforce to keep pace with the demands of ever-evolving communities. Infor CloudSuite Public Sector ensures that the right talent is doing the right work by providing data-driven insights on workflow, automating repetitive tasks, and delivering out-of-the-box insights that can help build a resilient workforce.

When the public sector struggles to acquire and retain strong talent, our communities suffer. With precise planning and automation features, Infor CloudSuite Public Sector helps leaders support emerging talent and prioritize the work that matters most.
KEY INDUSTRY ENHANCEMENTS
Blockchain career credential verification: Reduce the time to hire and the effort and costs that organizations spend with traditional background verification processes by leveraging the blockchain-based Velocity Career Wallet. Leveraging new Human Capital (HCM) technology around career credentials and personal information verification by reducing labor costs incurred with traditional (phone/e-mail/fax). Candidates control which verifiable credentials they share. Trusted, private, and secure exchange of credentials.
Real solutions for state and local government challenges
CloudSuite Public Sector is a leading ERP suite and related applications, integrated and delivered in a multi-tenant cloud.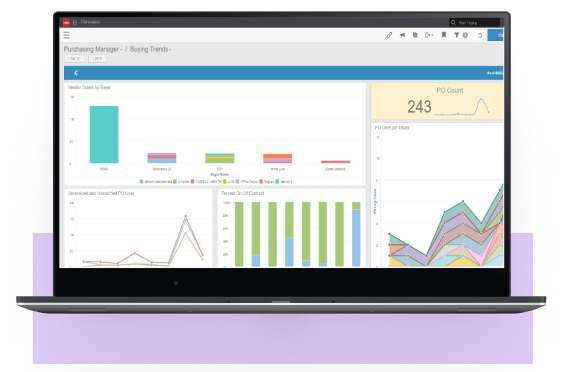 Secure unified systems to remove organizational and data silos
Improve visibility across agencies and departments and choose better strategies. Experience:
Intelligent decisions with cross-application, embedded analytics
Global Ledger dimensionality for dynamic insight and enterprise reporting
Support for virtual and remote teams with mobility and vendor portals
Accountability of funds with integrated projects and grants accounting using municipal finance software
Streamlined procurement through strategic sourcing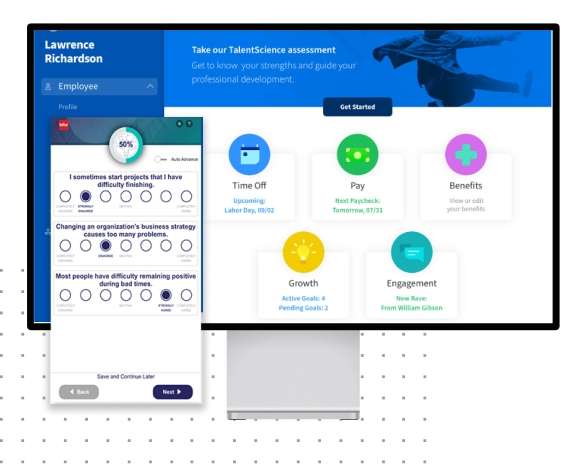 Power government workforce productivity and HR systems
Launch data-driven hiring and workforce development. Make government operate better with:
Refined hiring processes to entice qualified prospects and reduce time to hire
Dashboards to guide hiring and talent development decisions
Behavioral DNA® methodology to attract, hire, train, and retain a diverse workforce
Automated workforce scheduling, time and attendance reporting, as well as absence management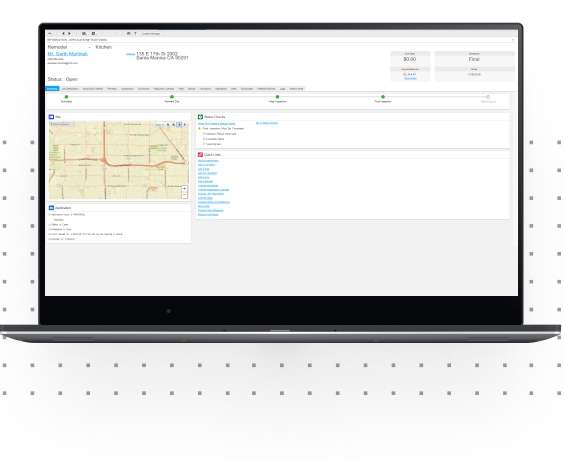 Streamline licensing, permitting, billing, and asset management
Optimize community development and regulation functions. Support public sector offices with:
End-to-end process management and automation using municipal permitting software
Efficient online processing of citizen and business applications
Geographic information systems (GIS), land management, and services requests combined
Improved partnership with business constituents to drive economic development
A way to eliminate department data silos and streamline community development
State and Local Government cloud software
Government ERP
Government HR software
Government financials
Licensing, permitting, billing software
Supply chain planning