Align your strengths to achieve success
Bringing the best people together to accomplish more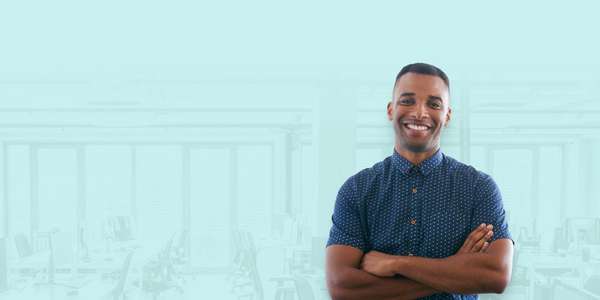 We build software that builds industries
As one of our 17,000 employees, you will help develop products and services to more than 60,000 organizations worldwide and help them adopt digital transformation to stay ahead of the competition in their respective industries.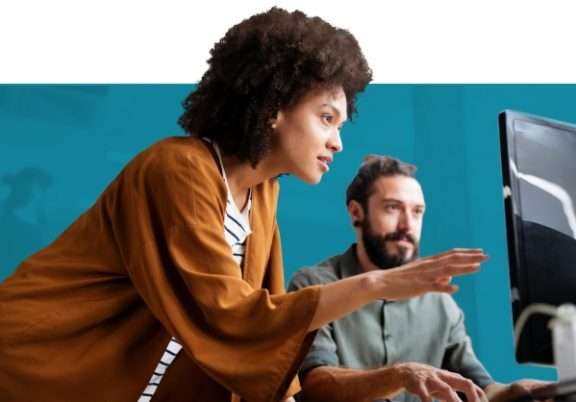 Find your true challenge
At Infor, we believe in the power of our people working together as entrepreneurs, collaborating in high-performing teams to solve the toughest industry problems. We nurture careers and fresh ideas. We build thought leaders and innovators.
In 2019, Infor became a subsidiary of Koch Industries, Inc. Our 19-year history of industry-specific software, combined with Koch's proven successful business methodology, means we have a unique culture from varying backgrounds, brought together by a central philosophy that puts its people first and embraces diversity.
Koch encourages the spirit of entrepreneurship. Your idea could be the next big idea.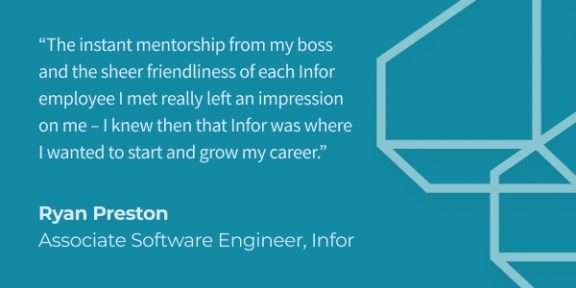 We develop leaders who grow leaders
We want you to thrive, build great customer relationships, and look out for your teammates. We understand that to create the best customer solutions, collaboration for mutually beneficial growth is the top priority.
What our customers say about us
---
"Infor really brought the strongest solution to the healthcare market. Anytime an organization is making a software decision and investing dollars, you really want to partner with an organization that is going to help you be successful."
Lori Hoekstra, HR Manager at Riverside Healthcare
Watch the Healthcare customer story
---
"If something happens, we open a ticket and more often than not, Infor is already aware of it and it gets resolved quickly."
Christian Ostiguy, VP of Operations, Drillmex Inc.
Read the distribution customer story
Read the Distribution customer story